Welcome back to fitravelife.com!
This time, I would like to introduce credit card in Thailand which you can get free movie ticket every month for only 214THB annual fee. The card is M GEN VISA card issued by Aeon Thana Sinsap.
Normally Movie ticket costs 200 to 300 THB in Bangkok. If you have this credit card, you pay only one ticket price then get 12 tickets per year! Isn't it so attractive? If you watch movie free every month, you can save around 2,500 – 3,000 THB ticket cost. Not only this but they have more benefits for movies so I summarize here.
Credit card benefit
Here is the complete card benefit stated in official site as of July 13th 2023. It may be changed so please check official site for latest ones.
Major cinema benefits
Free 2D movie ticket. 1 ticket / month. Limit 27,000 ticket / month
Entertainment Pack set (movie ticket 2D & popcorn 46 oz. and soft drink 22 oz. 1 time / month. Limit 15,000 ticket / month
Buddy Combo is popcorn 46 oz. and soft drink 22 oz. (2 glasses) 1 time / month. Limit 10,000 ticket / month
Free 2D movie on birthday (Redeemed on birth week from Sun – Sat)
   Special discount for Major cinema
50 THB off for IMAX theater
20 THB off for regular or Honeymoon seat
Card point
AEON happy point earned for every 25 THB spent
M GEN point earned for every 50 THB spent
1,000 happy point can be changed to 1 2D movie ticket
We fitness society privilege
Free additional one month when applying 1 year membership
Free one month trial by showing M GEN VISA card
I never tried these fitness privilege. We fitness is conveniently located near several BTS and MRT station in Bangkok.
Card application and eligibility
Application can be done through website or counter service at several branches nation wide.
Find branch near you ↓
Branch & ATM Location | AEON Thana Sinsap (Thailand) PCL.
You can find the location of AEON Branch, ATM and lounge Network
Eligibility
To apply for the card, you must meet the requirements below.
Age 20 years old and above
Monthly income more than 15,000 baht
Working period more than 4 months
Having contact phone number in Thailand
Current address must within the service area of AEON
Once submitted application, you need to send supporting documents. They will send messenger for your convenient address so you don't need to go to the branch by yourself.
Supporting document
For Employee
Copy of Thai ID or Passport
Copy of Work permit and VISA page on passport
Copy of Pay slip or salary certificate from employer
Copy of Bank statement more than 180 days
For Business owner
Copy of Thai ID or Passport
Copy of Work permit and VISA page on passport
Copy of Bank statement more than 180 days
Copy of company registration, trade registration or limited partnership certificate
Whole application process takes around 2 weeks. Once received card, please activate via official phone apps.
Redeem movie ticket at Major cinema
Free ticket and entertainment pack
Major cinema privilege can be redeemed through official phone apps. After logged in, you need to select M GEN card in card highlight page. To avail privilege, you have to use M GEN card at once for payment. Since M GEN card is not my primary used card, I always try to use the card at the beginning of month so I can watch movie free anytime.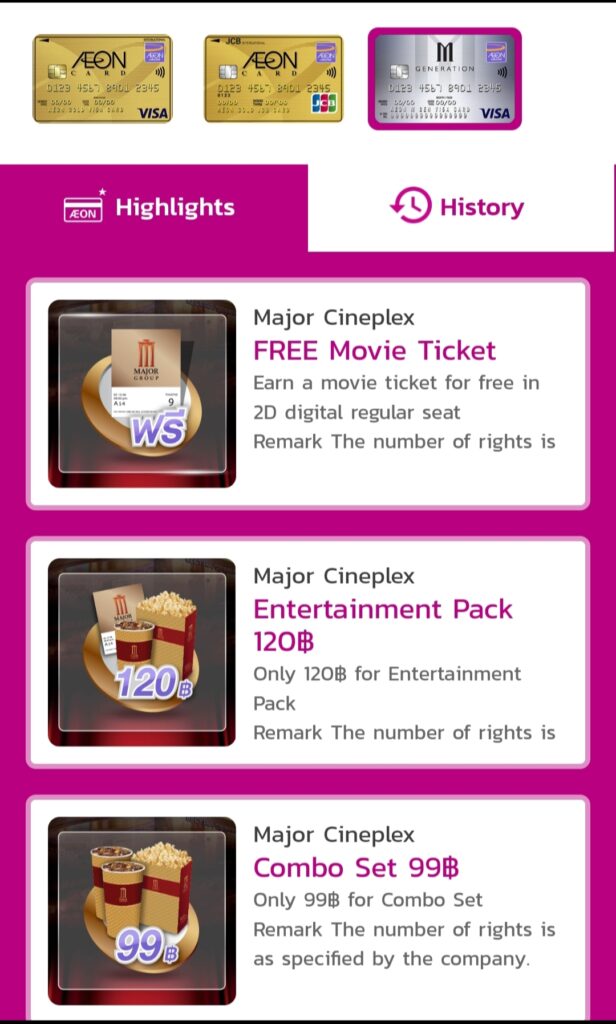 Barcode is valid throughout the month when redeemed. You do not be worried for quota. I never missed to get free ticker due to monthly redemption limit.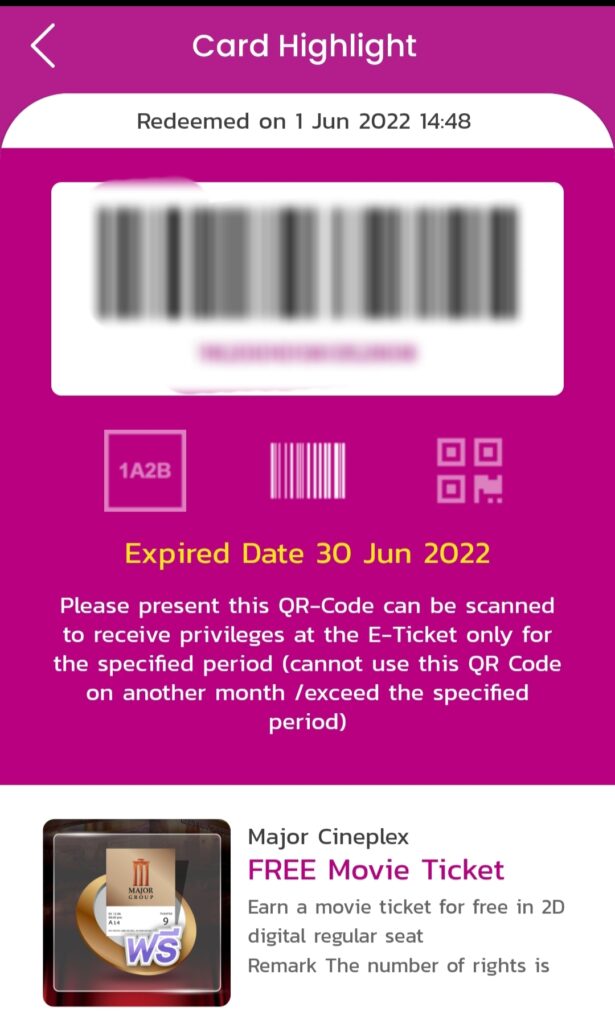 Let's get ticket using touch screen.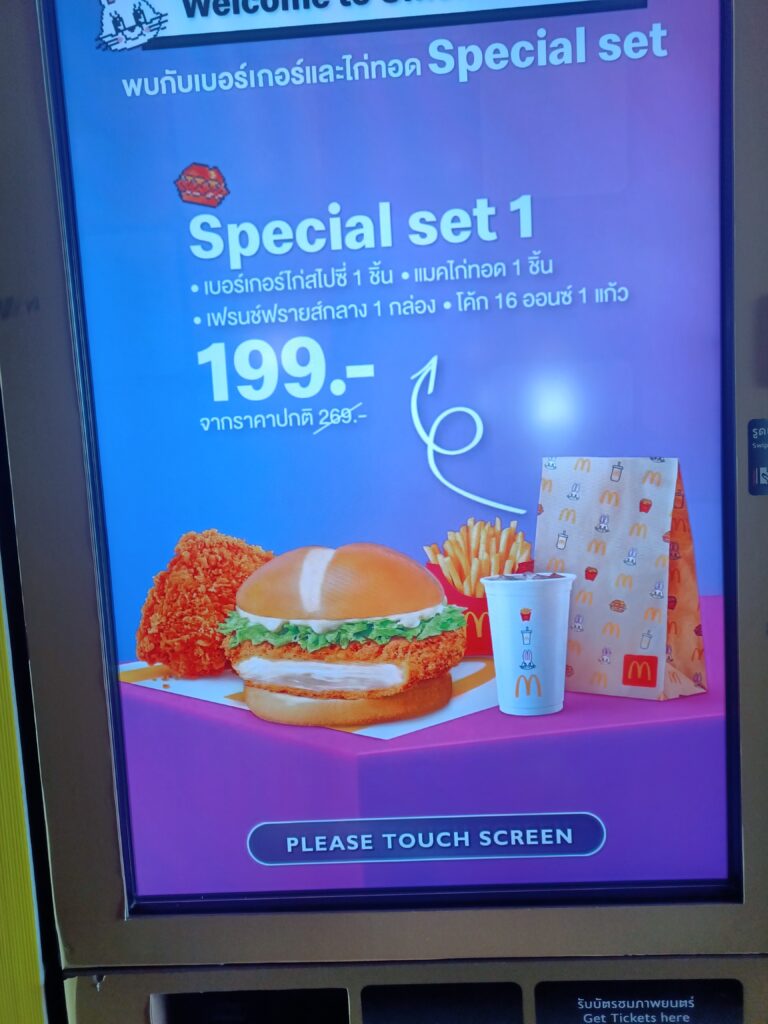 Select the movie you want to watch. Language can be changed to English on right upper icon.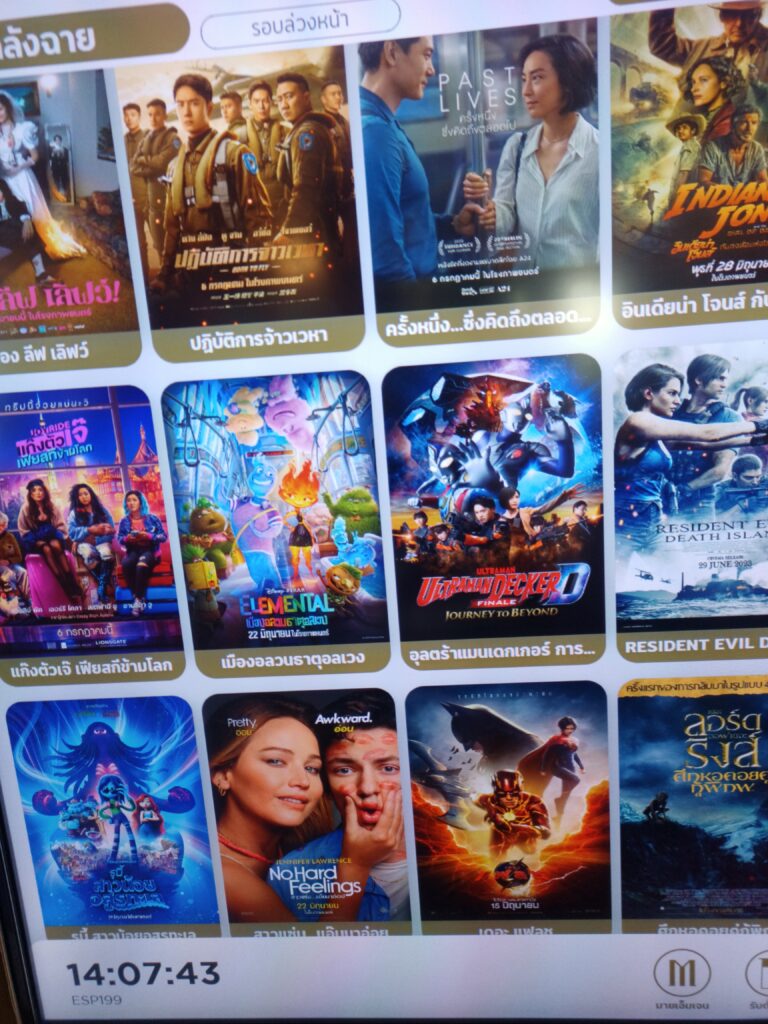 Normally movie starts after 20 minutes from showing time, airing Advertisement of new movie or sponsors. Before movie showing, you are advised to stand up and show respect while clip about king on air.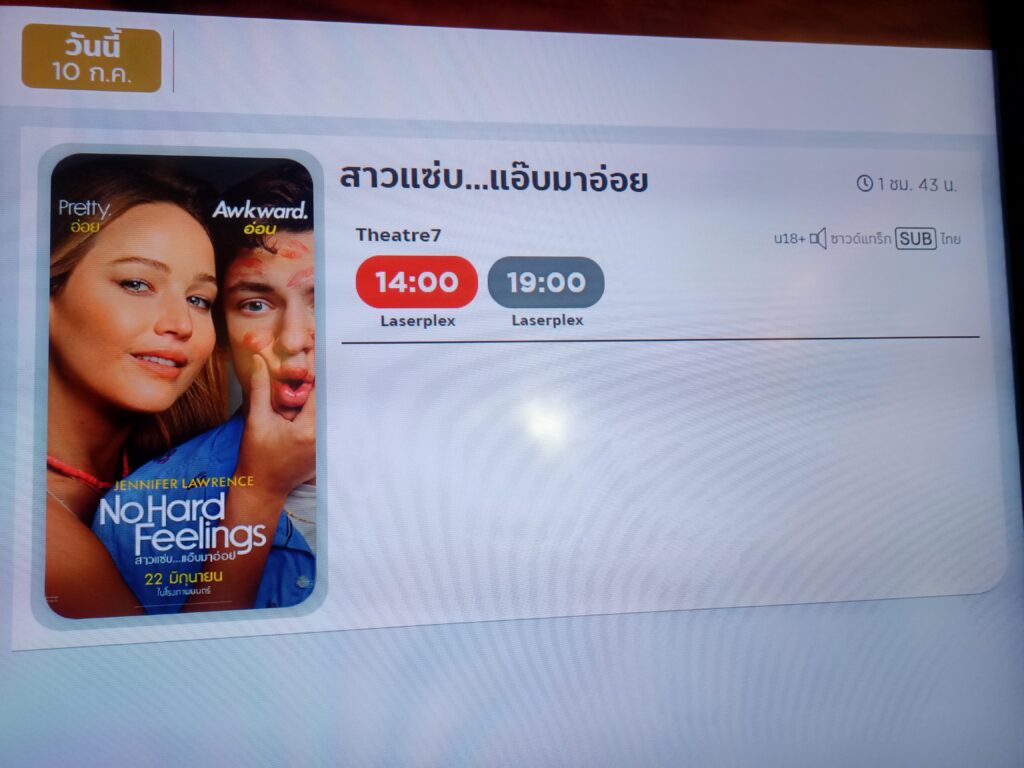 M GEN privilege is valid for normal 2D ticket, 200THB this time. You can upgrade your seat by paying the difference, 20THB payment for this time. Choose the seat available. Screen is above on the panel.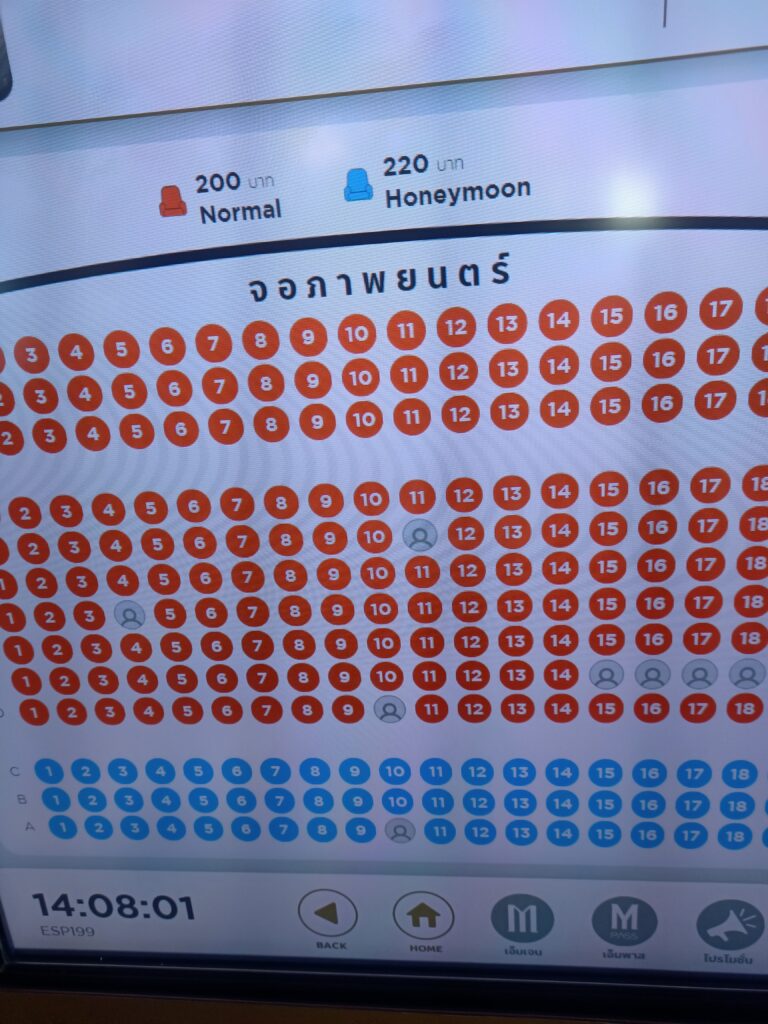 After choosing the seat, click trampette mark on below then select AEON to use benefit.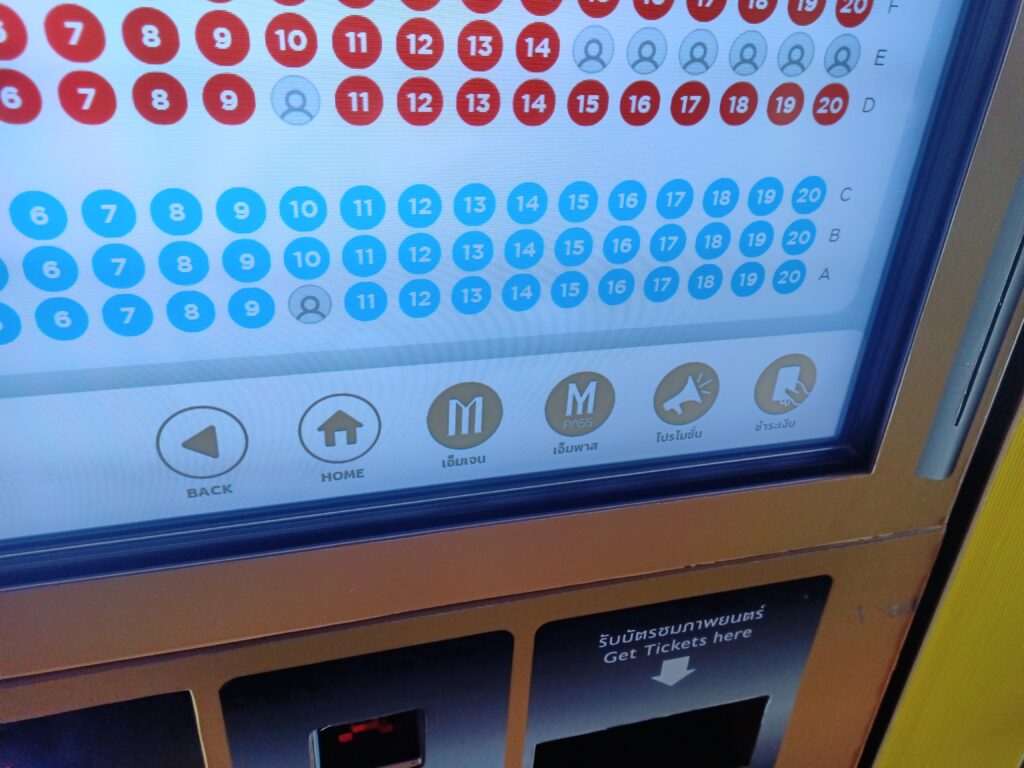 Select AEON next.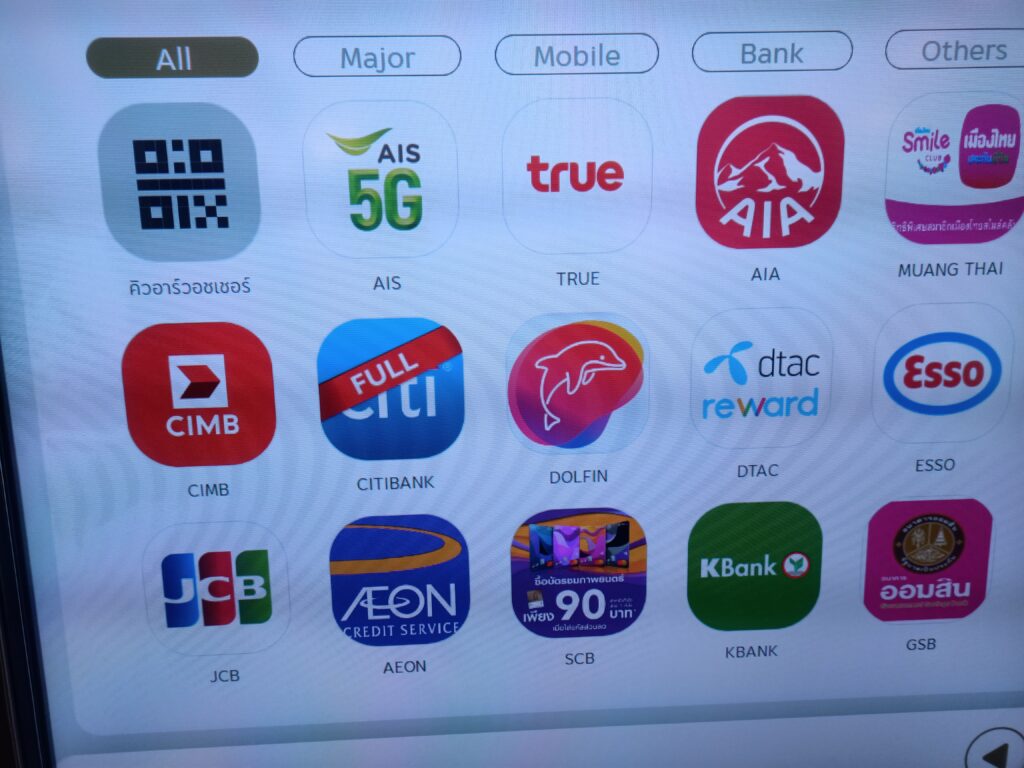 From left, AEON happy point redemption, entertainment pack, free move ticket and M GEN point redemption.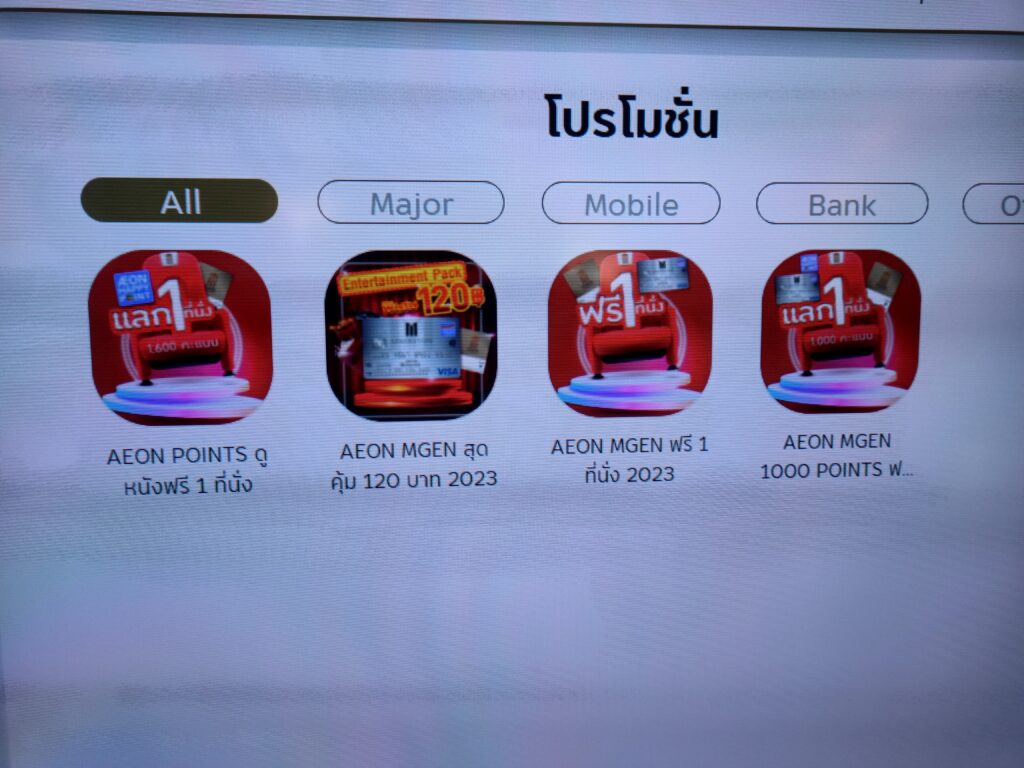 Read barcode on apps to the machine.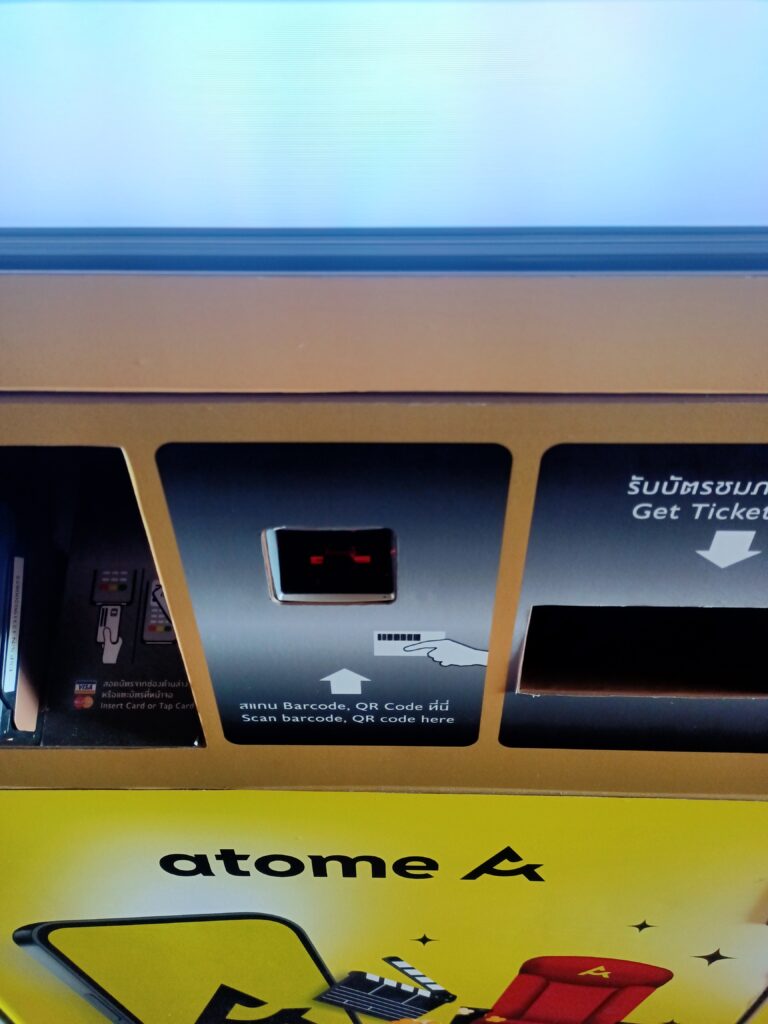 Confirm selected item by touching right button. I do this many times so I don't care if Thai or English on displayed language. For not to mistake, please use English version if needed.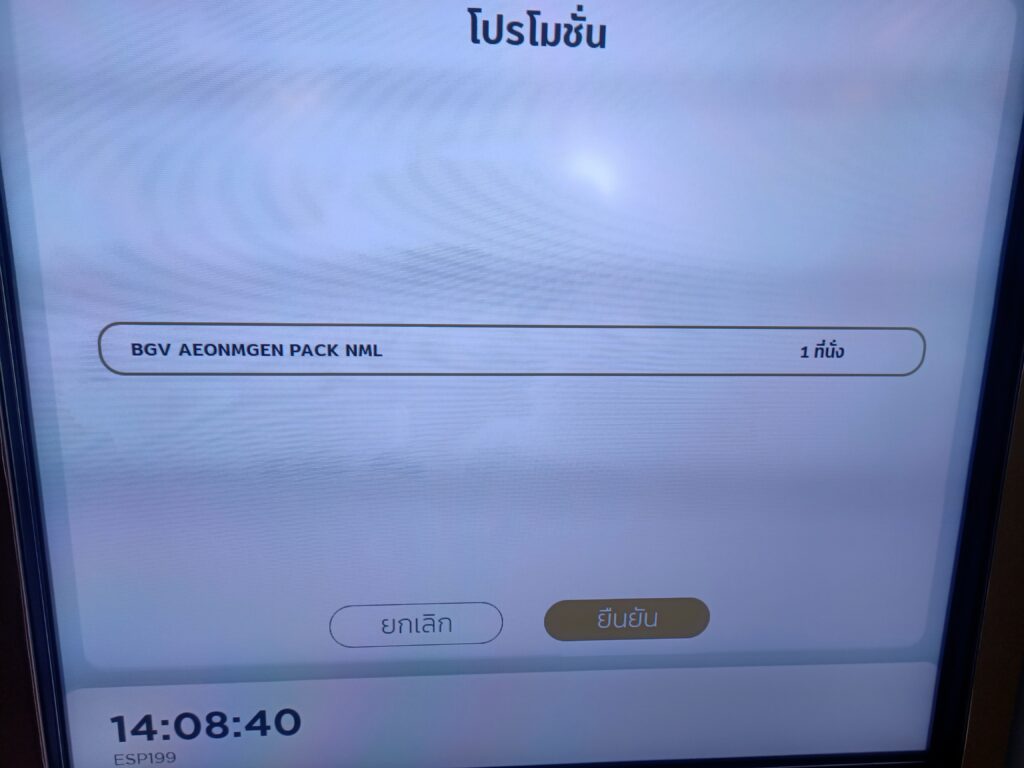 120 THB payment for entertainment pack can be done by credit card only. I does not necessary use M GEN card.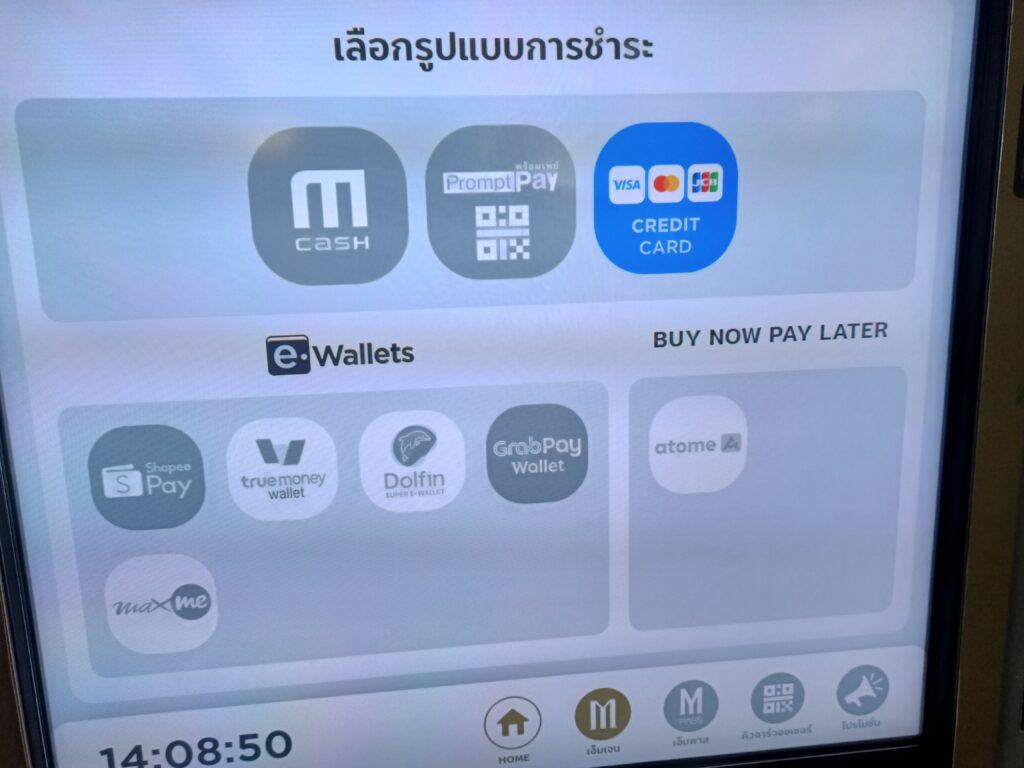 Swipe on this right side of screen.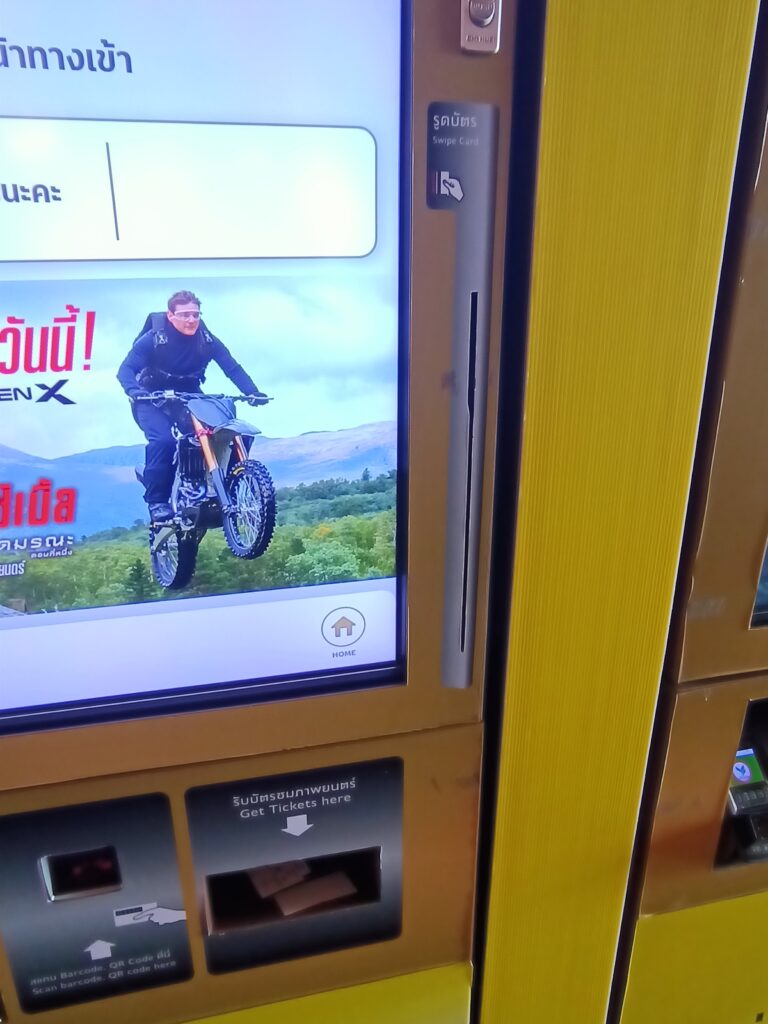 For entertainment pack, you will get 3 pieces of tickets. One for movie, another is for voucher of drink and pop corn and the last is payment receipt.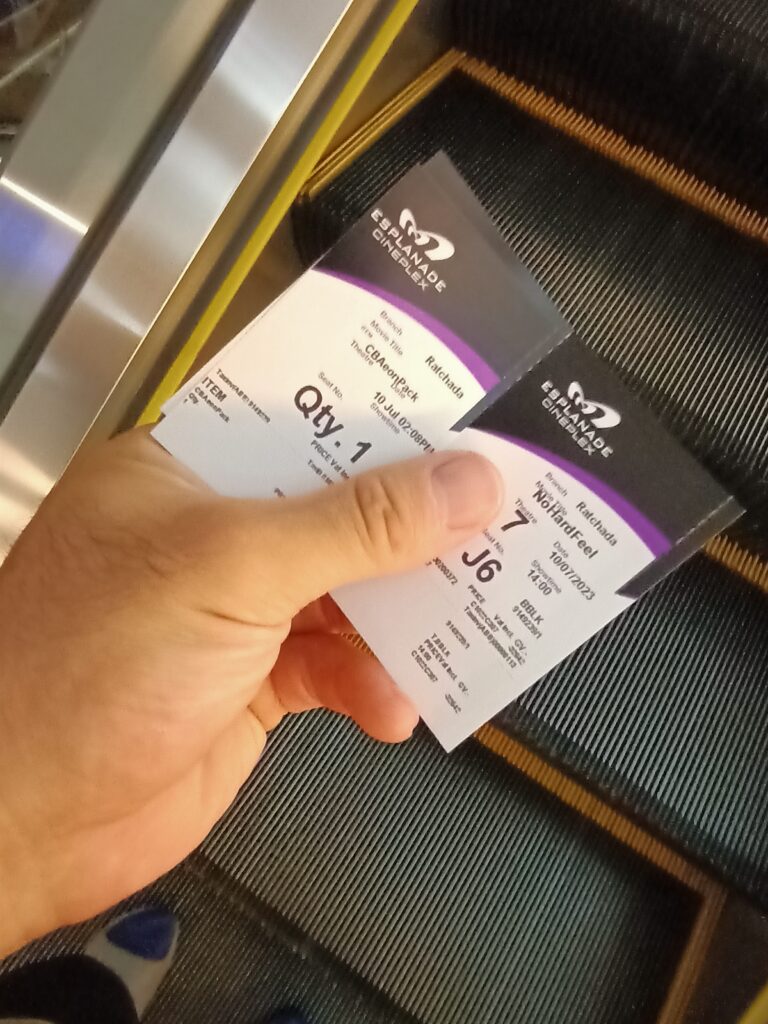 At the entrance, staff will check the movie ticket.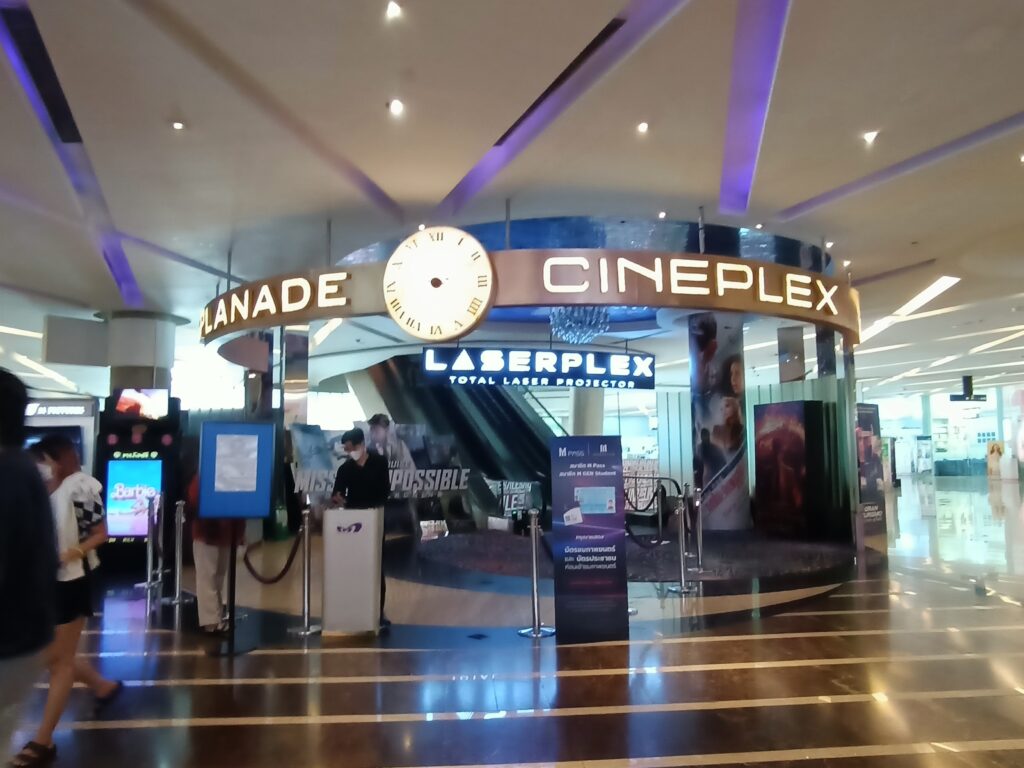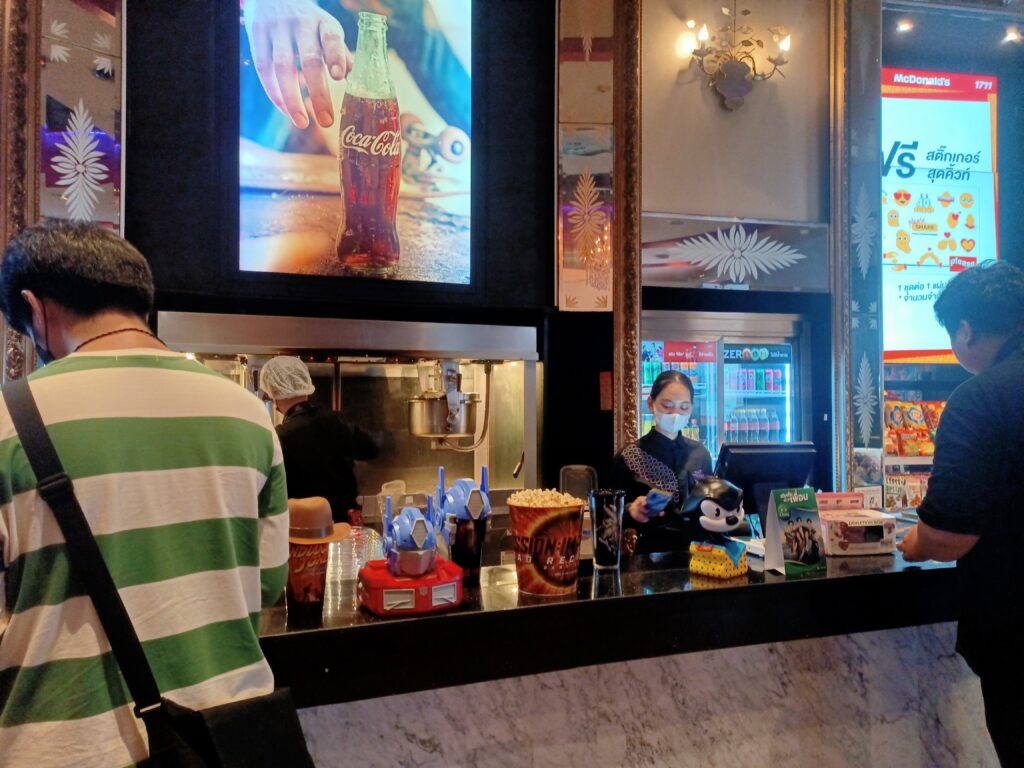 Truffle pop corn is newest flavor in some branches. Normally they offer cheese, sea salt and sweety ones.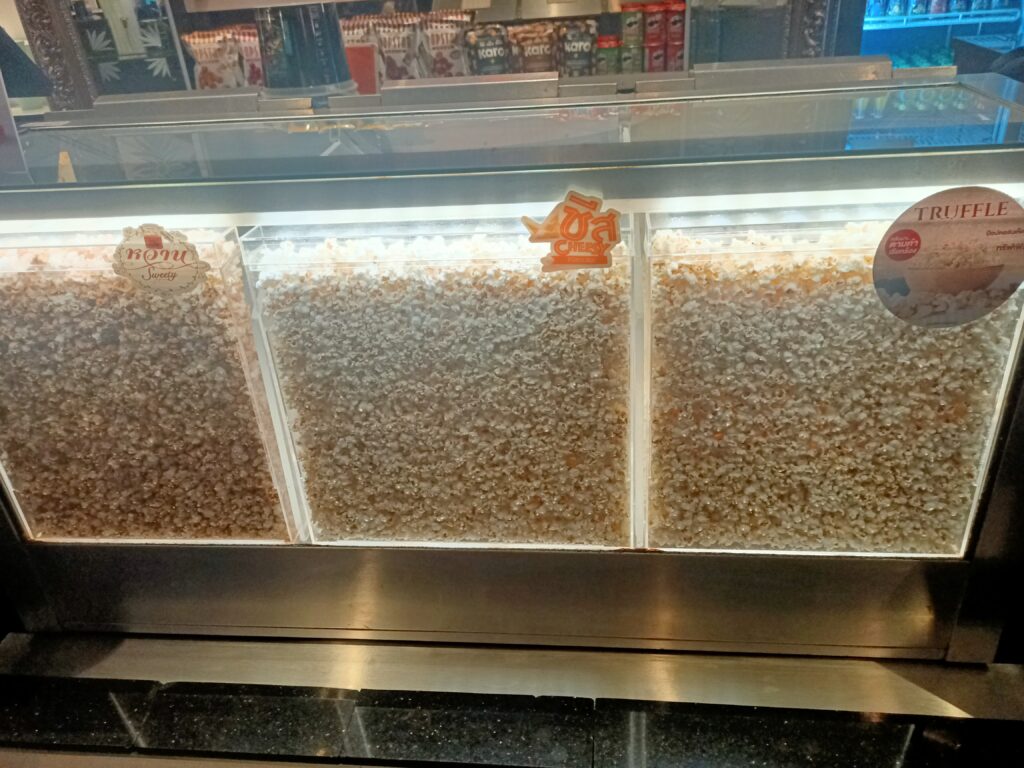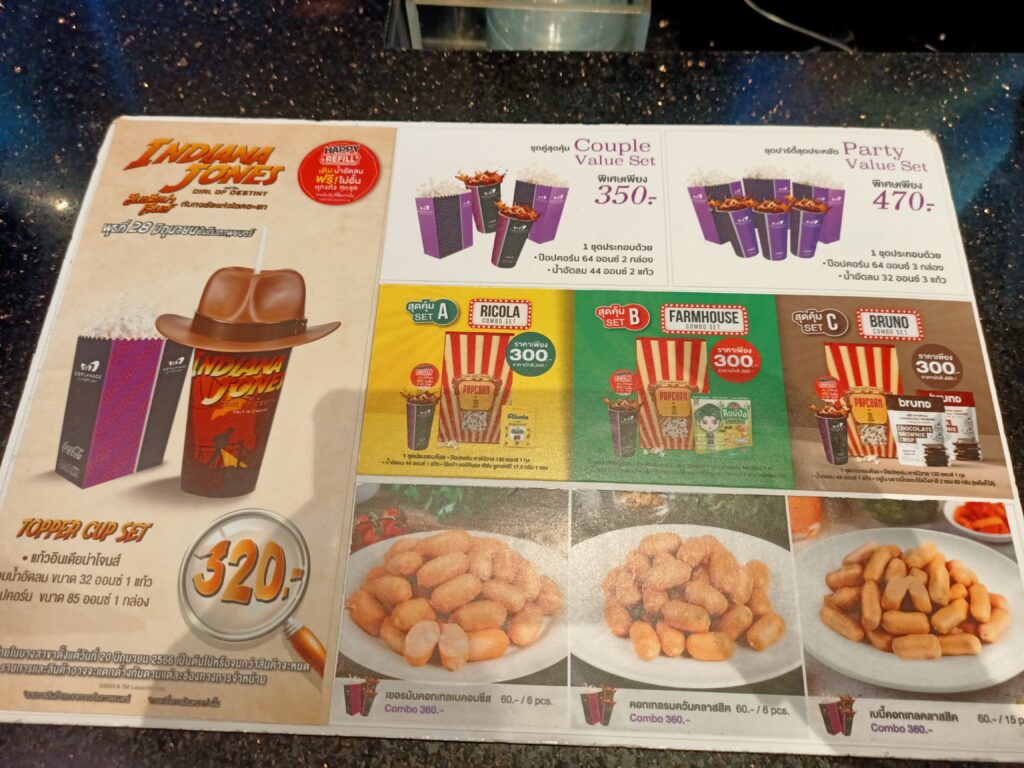 My entertainment set comes with sweety pop corn and pepsi zero.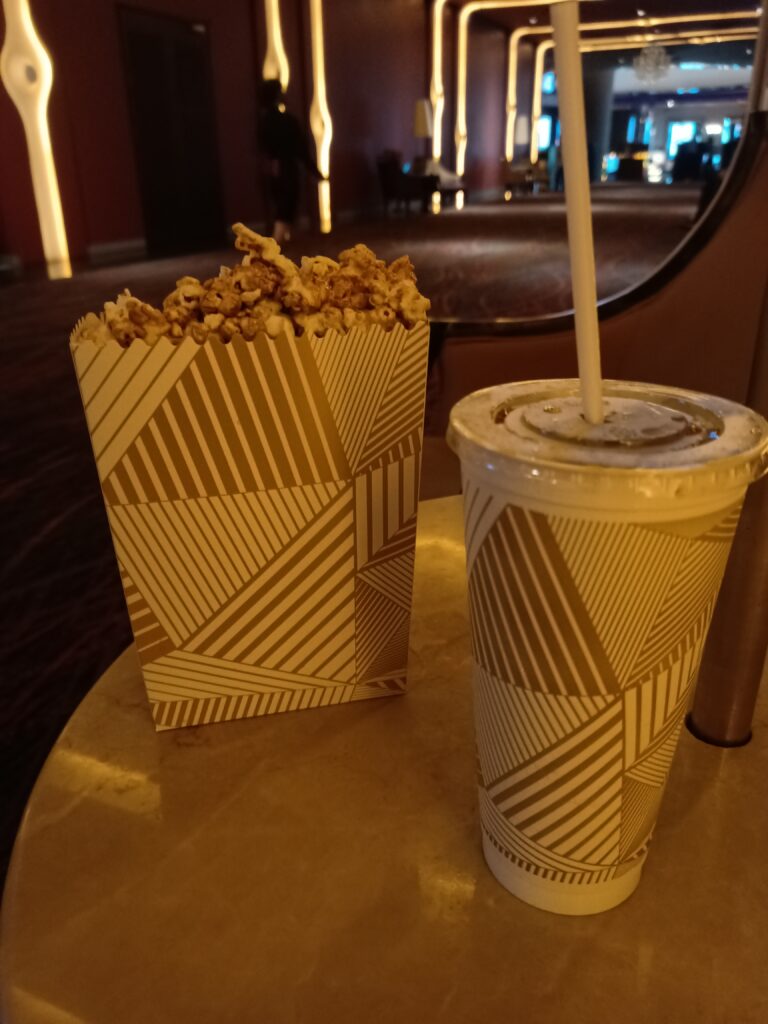 Major cinema interior looks nice and gorgeous.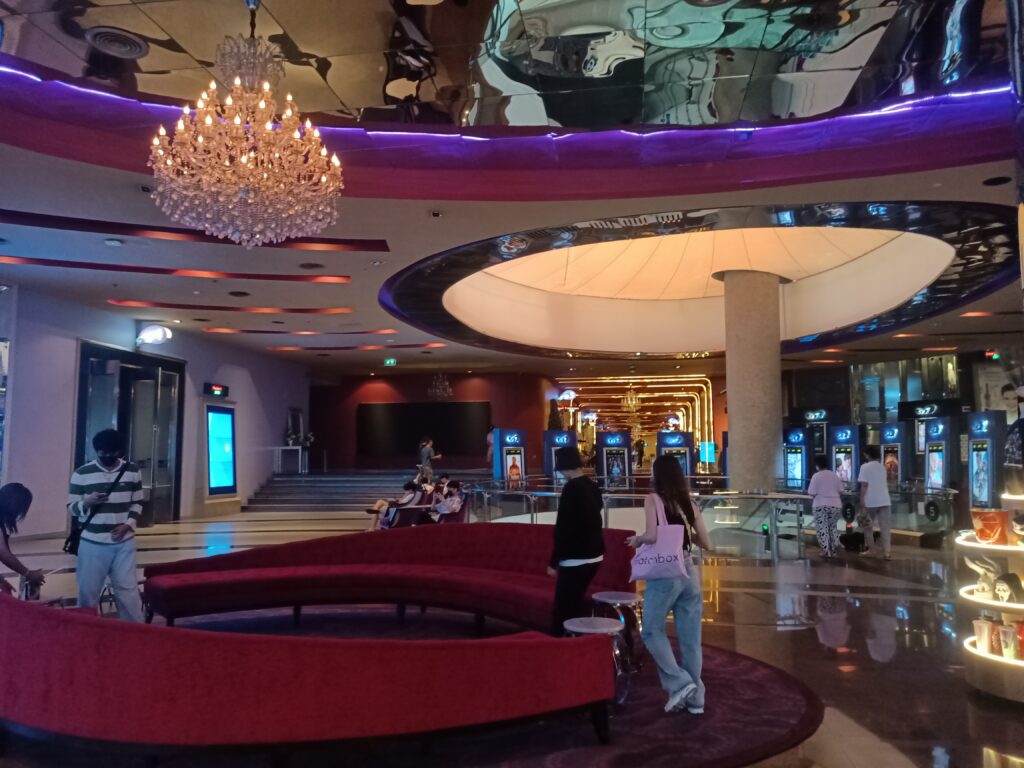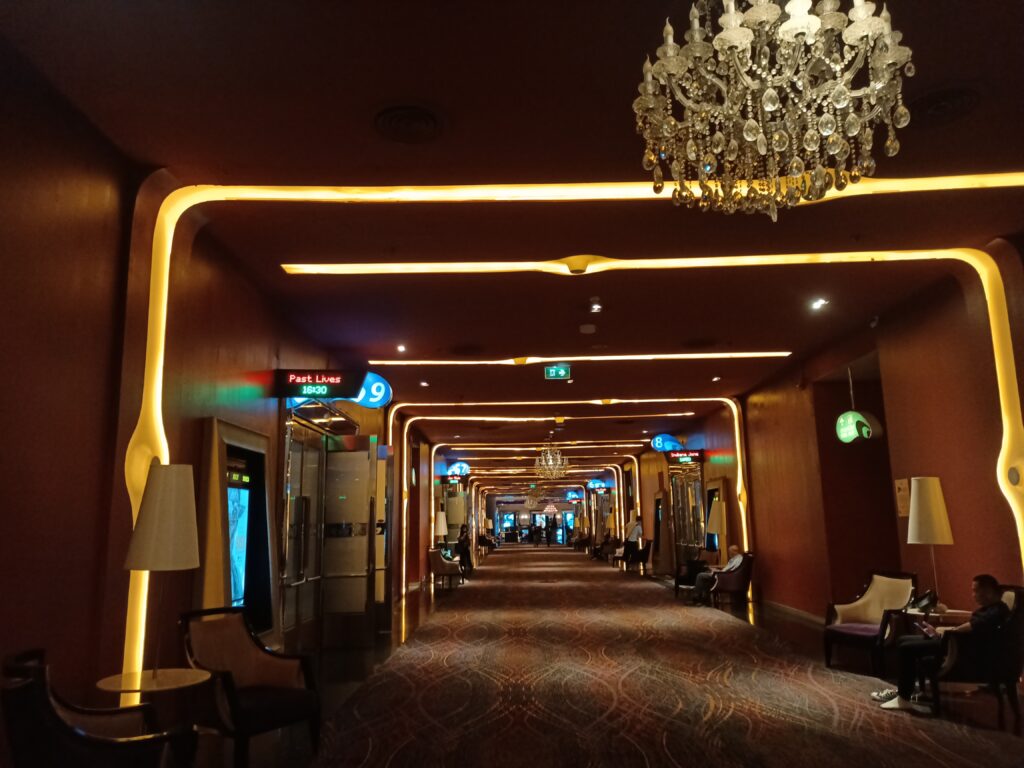 Below is Quartier Cinema in Emqurtier. You can borrow plastic tray to carry food.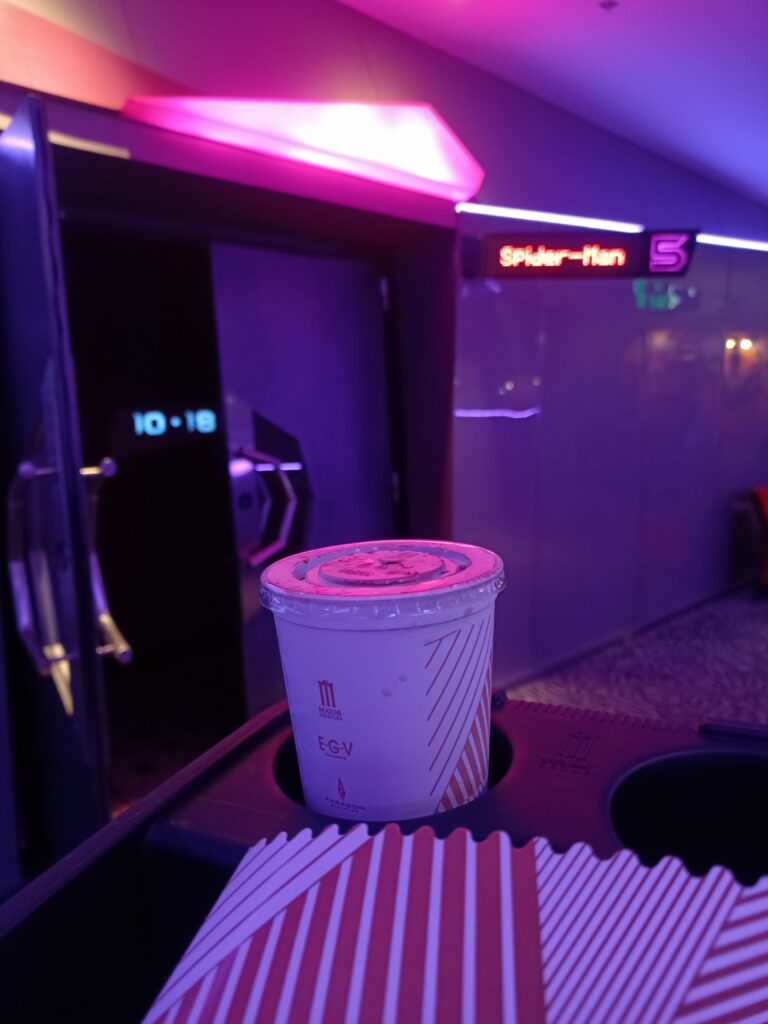 Combo set
Combo set can be redeemed on apps too. Please just show the barcode at condiment counter then pay 99 baht.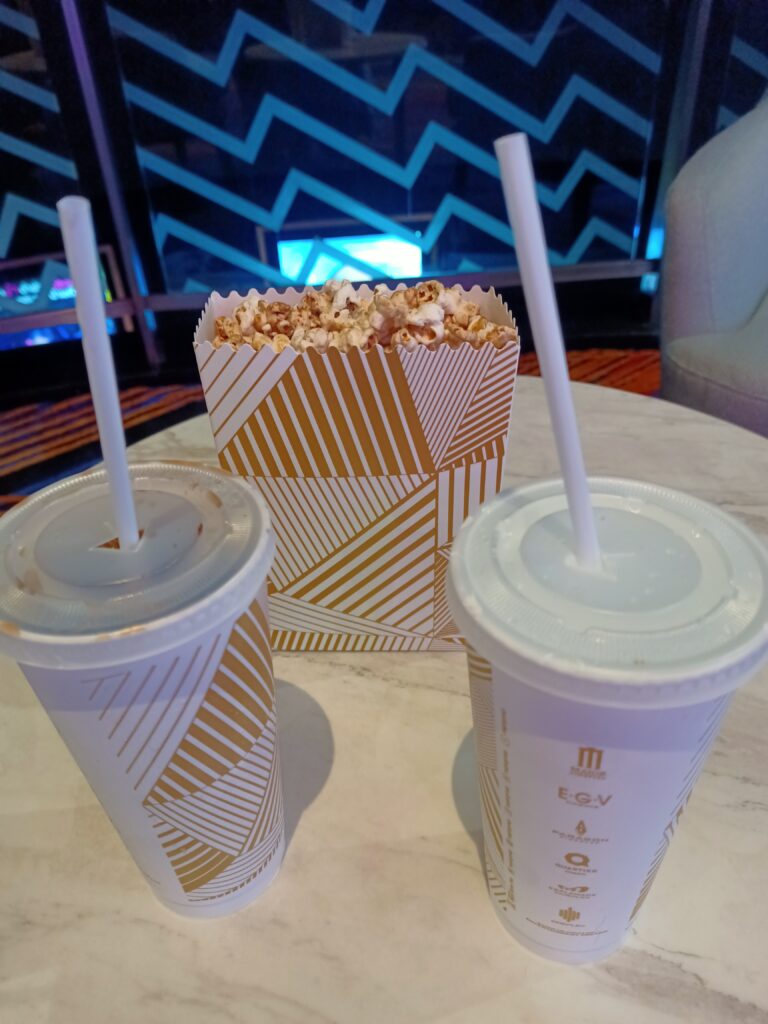 Free birthday movie ticket
On your birthday week from Saturday to Sunday, you can also get free 2D movie ticket by M GEN card. You can just swipe ticket vending machine then select the movie to watch.
On exactly my birthday, I try to get the ticket with help from major staff but it failed due to error message. This cannot be solved at all by Either major staff nor AEON Thana shinsap call center… However, when I tried on other branch next day, I succeeded to swipe.