Welcome back to fitravelife.com!
This time on April 2023, I visited Aeon lounge at Central Pinklao so I would like to report my experience here.
At first, I would like to explain the general guidance of Aeon lounge.
Aeon lounge
Aeon lounge is the place where certain Aeon credit card holder can use to be relaxed enjoying snacks and WIFI connection during shopping in the mall. As of April 2023, there are 10 locations in all over Thailand.
กฏระเบียบการเข้าใช้บริการ AEON Lounge
สิทธิพิเศษต่างๆ ใน AEON Lounge  ขอสงวนสิทธิ์การให้บริการแก่สมาชิกผู้ถือบัตร บัตร อิออน รอยัลออร์คิด พลัส เวิลด์ มาสเตอร์การ์ด  บัตร อิออน รอยัลออร์คิด พลัส แพ...
| | |
| --- | --- |
| 1. Central World | 2. Future Park Rangsit |
| 3. Fashion Island | 4. Mega Bangna |
| 5. CentralPlaza Pinklao | 6. CentralPlaza Rayong |
| 7. CentralPlaza Khonkaen | 8. CentralPlaza Udonthani |
| 9. Central Phuket Festival | 10. CentralFestival Hatyai |
| | |
Applicable credit card to use service
Below is the list of credit card that will allow you to access to the lounge area. You can just show ID card such as Passport, Driver's license etc to enter the lounge. Actually I was never asked to show credit card itself so maybe ID only is enough to bring.
AEON Royal Orchid Plus World Mastercard
AEON Royal Orchid Plus Platinum Card
Aeon Gold Credit Card
Aeon Wellness Platinum Credit Card
AEON J-Premier Platinum Credit Card
AEON UnionPay Platinum Credit Card
I have Aeon Gold card which is annual fee free for life so I recommend readers get one of them to enjoy various benefit not only access to lounge service but also have discount coupon for McDonald's, Shoppe, Maxvalue, Major cinema etc. You can refer to below link to know full details of benefit of Aeon card.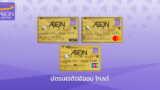 AEON Gold Card - Credit Card | AEON Thana Sinsap
Special Apply online today Waive annual fee for card period and  Get Premium offer Maximum 6,390 THB.*1 December 2022 - 28 February 2023
Gold Credit card issued in other countries are also can be used for entrance.
Guide for use
Primary cardholders may use AEON Lounge no more than 4 times/month and no more than 90 minutes per visit.
Supplementary cardholders may use AEON Lounge no more than 2 times/month and no more than 90 minutes per visit.
Cardholders may bring up to 1 guest or 2 children under 100cm per visit.
Children must be attended by card holders not to disturb others.
Refrain from using mobile or keep voice down.
Outside food and drinks are not allowed in the lounge. Likewise, complimentary food and drinks in the lounge cannot be brought out of lounge.
How to go to Aeon lounge at Central Pinklao
Bus No. 511 is the most convenient to go to Central Pinklao from Sukhumvit area. I took the bus at Central World then took around 25 minutes to the destination. Fare cost is 20 THB.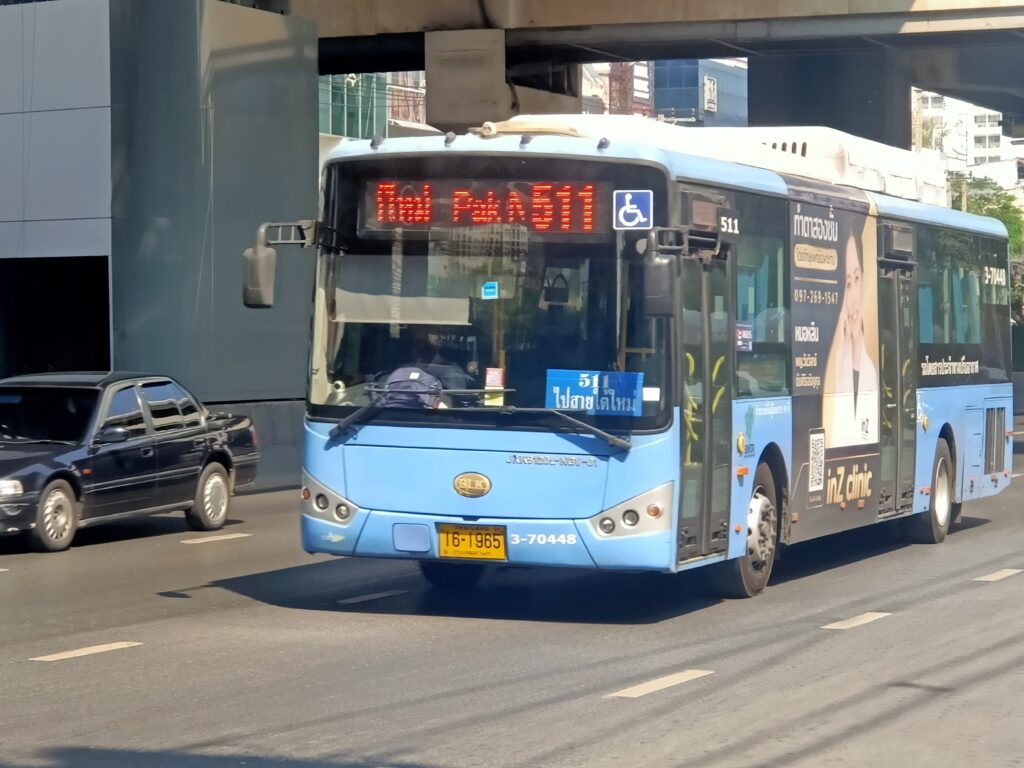 Bus No. 511 is going to Bangkok Southern bus terminal at last. This bus also passes King palace and famous Khaosan road so very useful for tourists.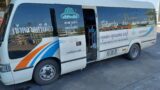 Minivan ride from Bangkok South bus terminal to Ratchaburi Province
After the first working week of year 2022, I made weekend trip to Ratchaburi Province to watch football game of my team,...
Arriving at Central Pinklao! Let's get inside to escape from hot weather.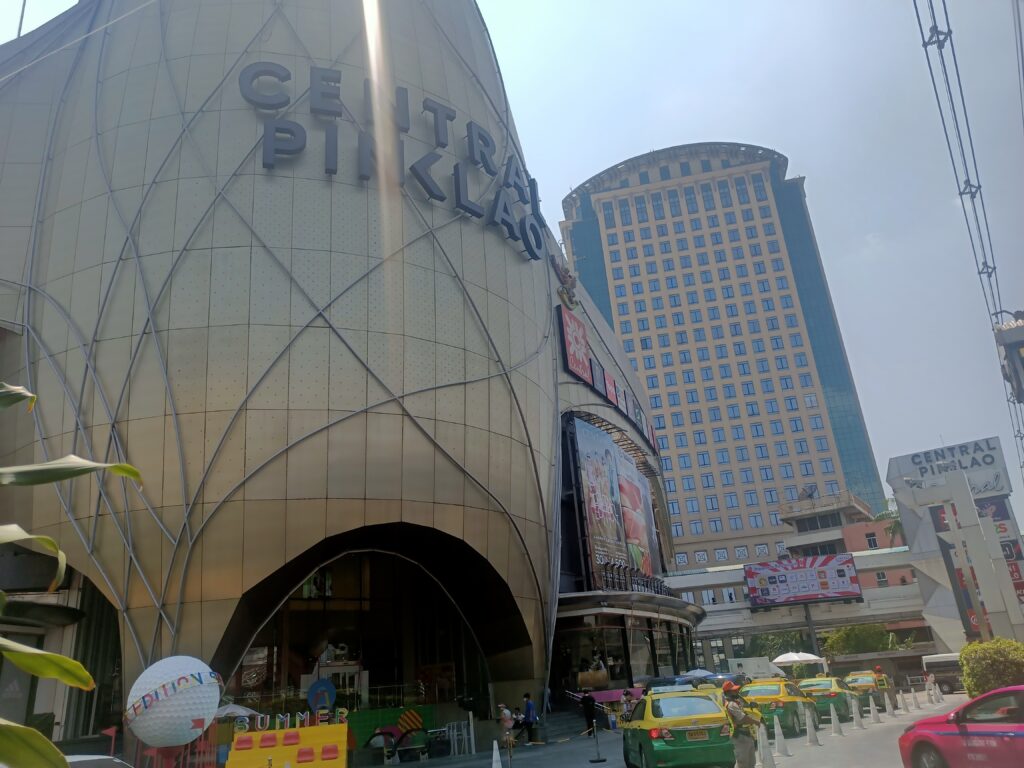 Nice interior design with high ceiling in escalator hall. Take escalator to 4th floor for banking areas.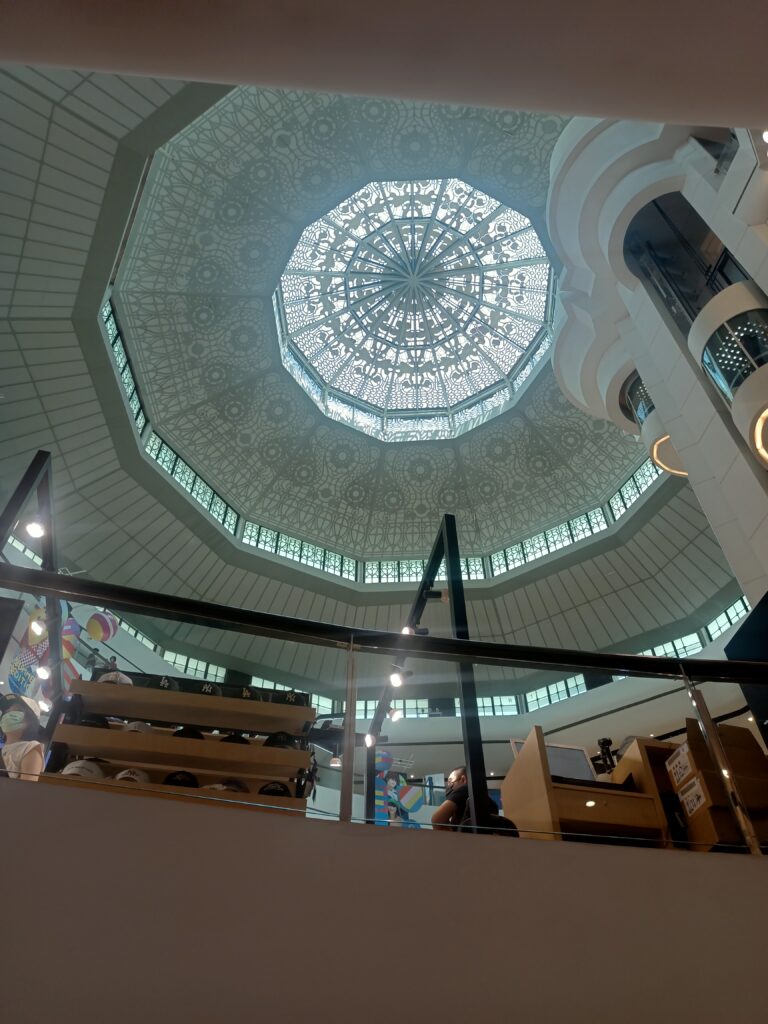 Central group mall signature bear welcomes you.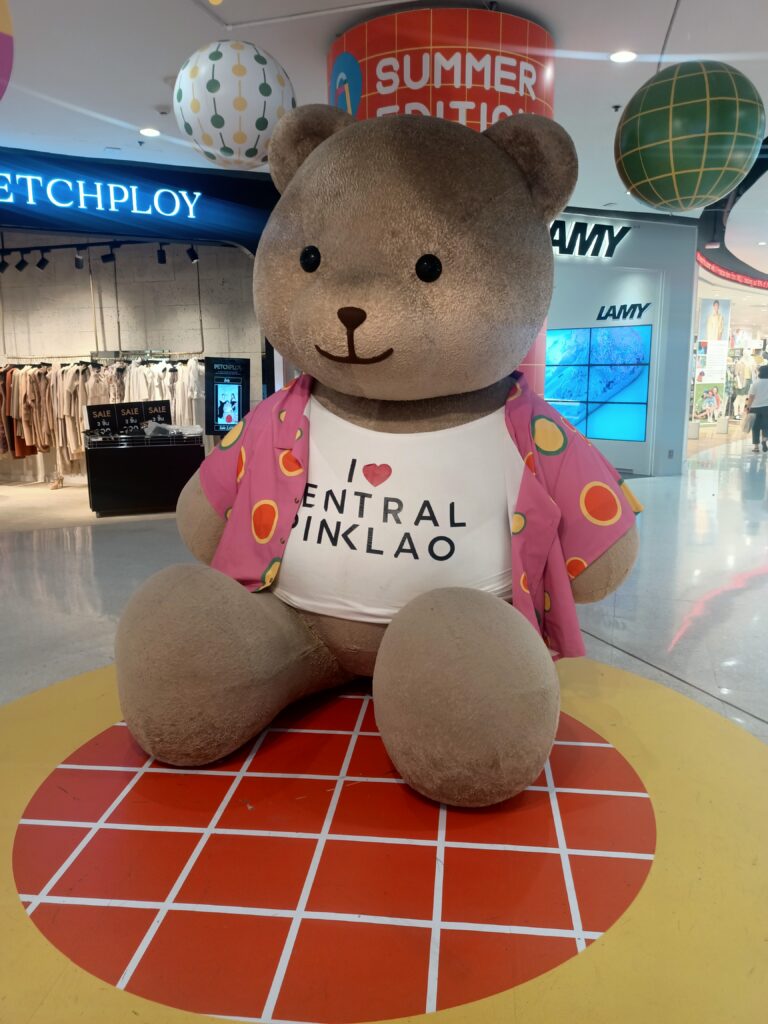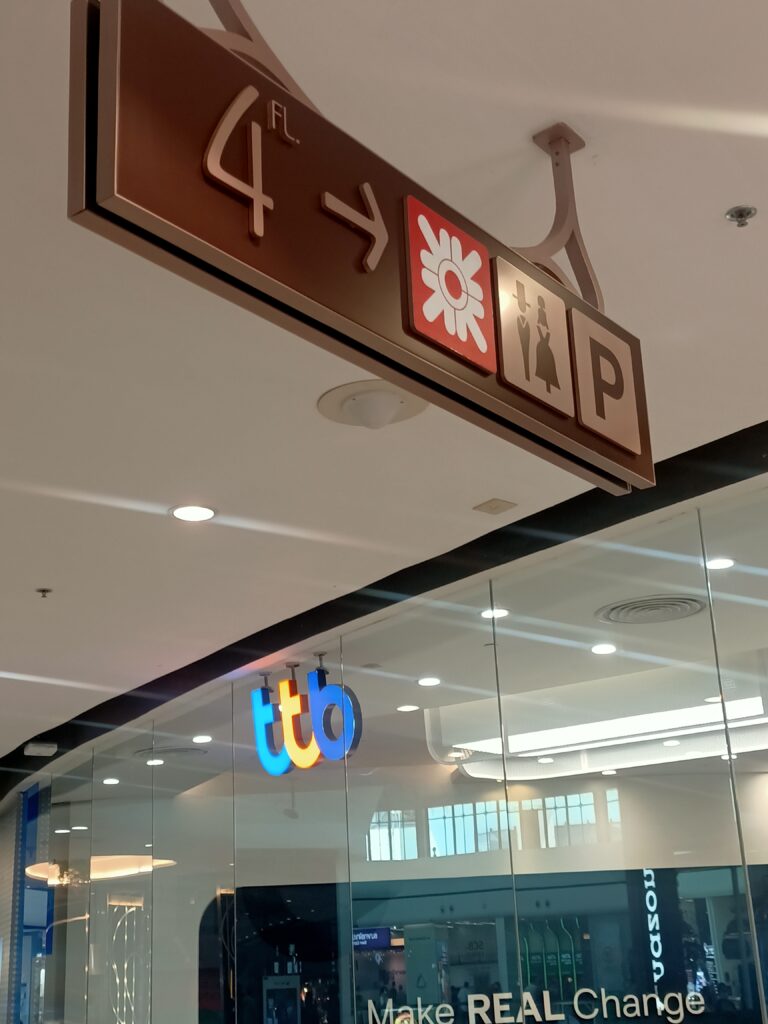 Around escalator exit is surrounded by major bank branches.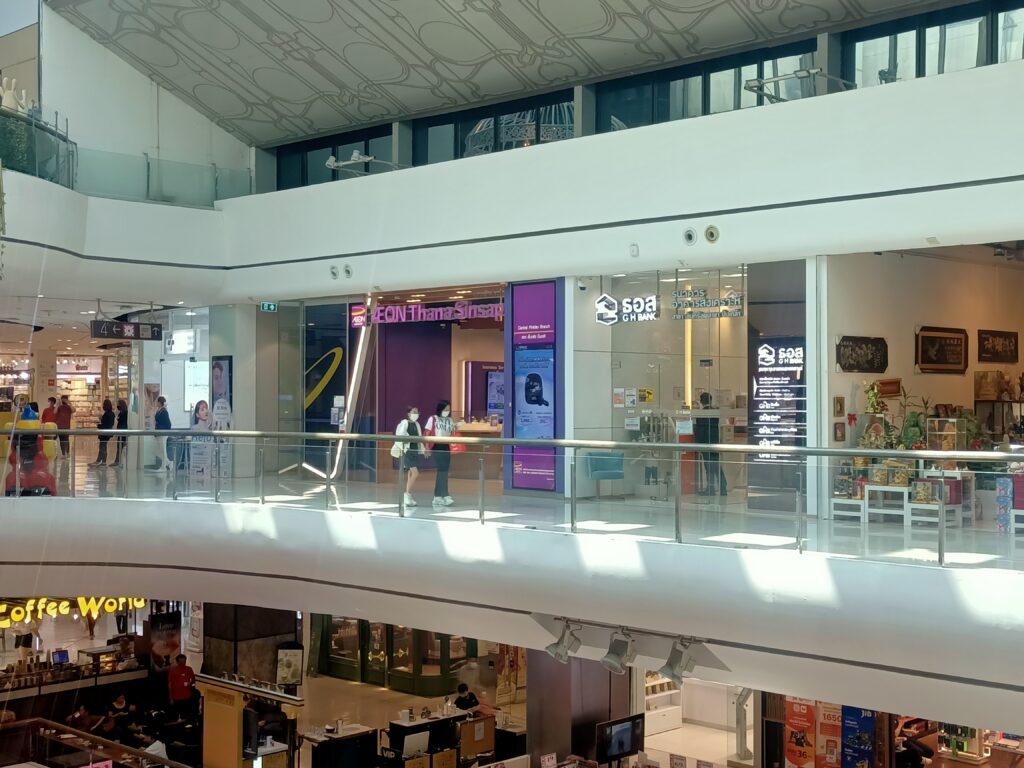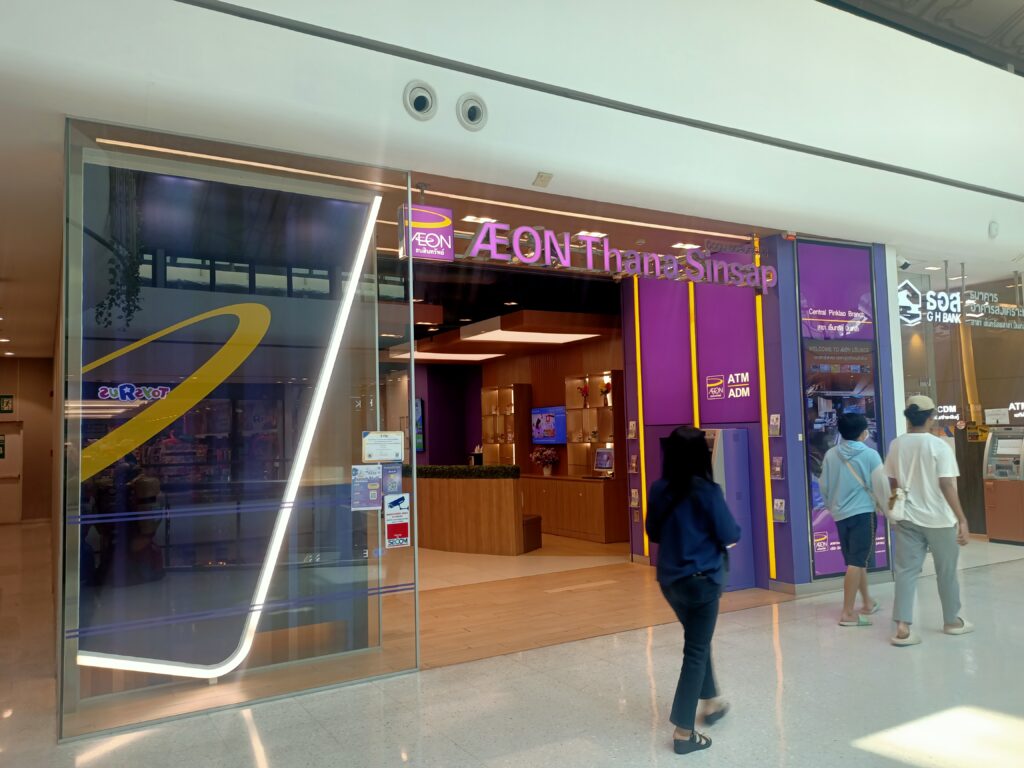 Aeon lounge is inside of Aeon Thana Sinsap branch. You just need to show ID card to bank officer. At this moment, there was only one officer.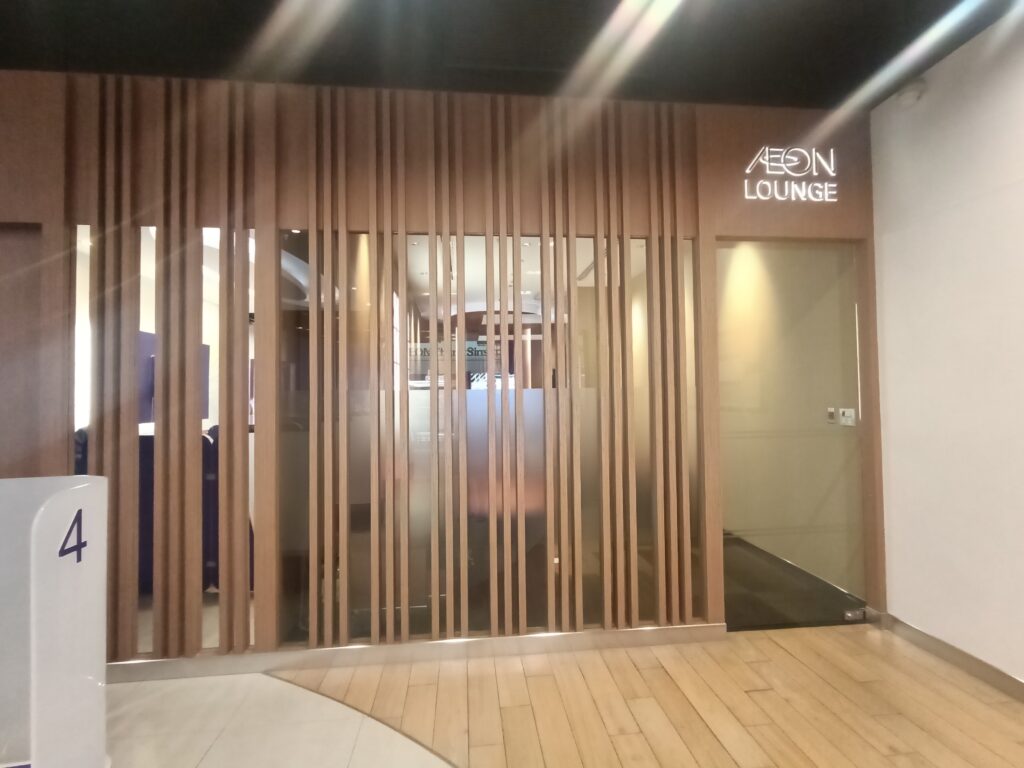 Lounge service
Inside lounge, there are 4 rounded table and one long sofa. When arrived, 3 groups were making themselves. I took picture of the area once after all other guests cleared.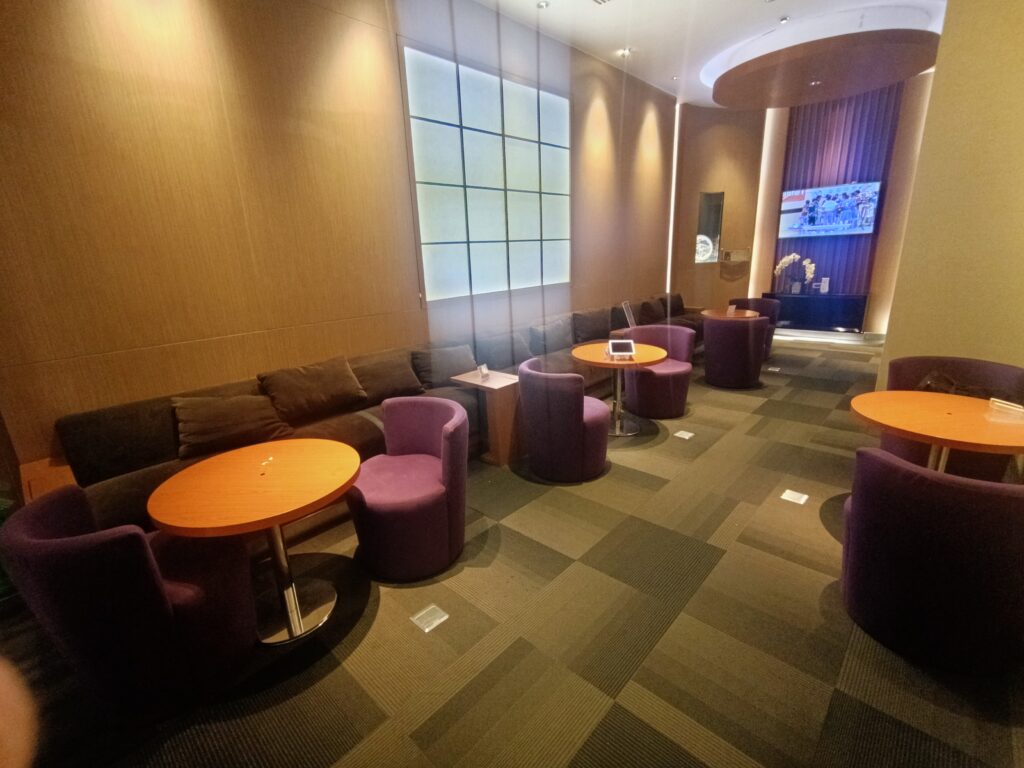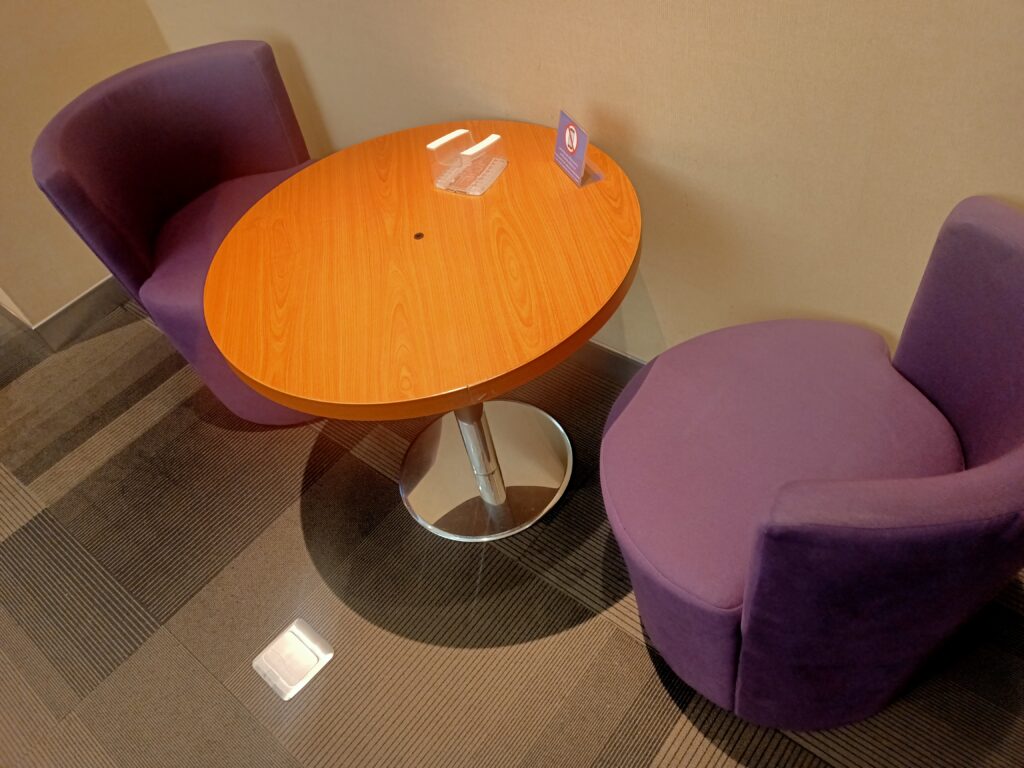 Normally in other lounge, Sugoi Japan TV program airs to introduce the culture of Japan. However here, they show Thai news program instead, 55.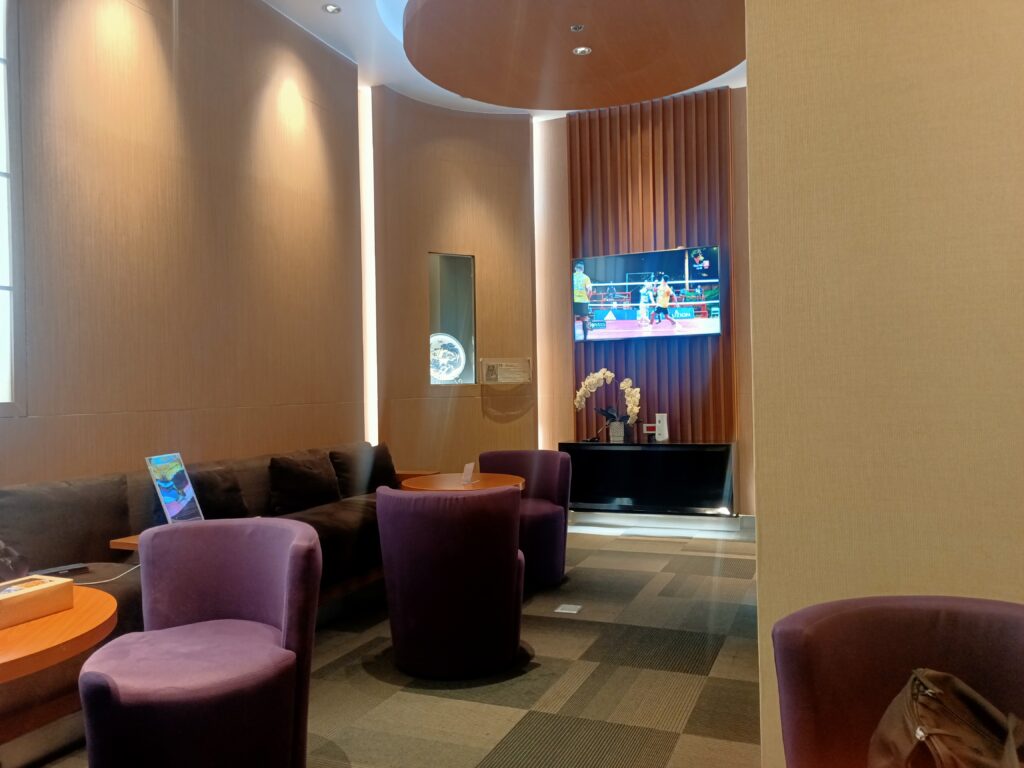 Bank officer brought food set and water bottle. Seems no chocolate pie here, 55.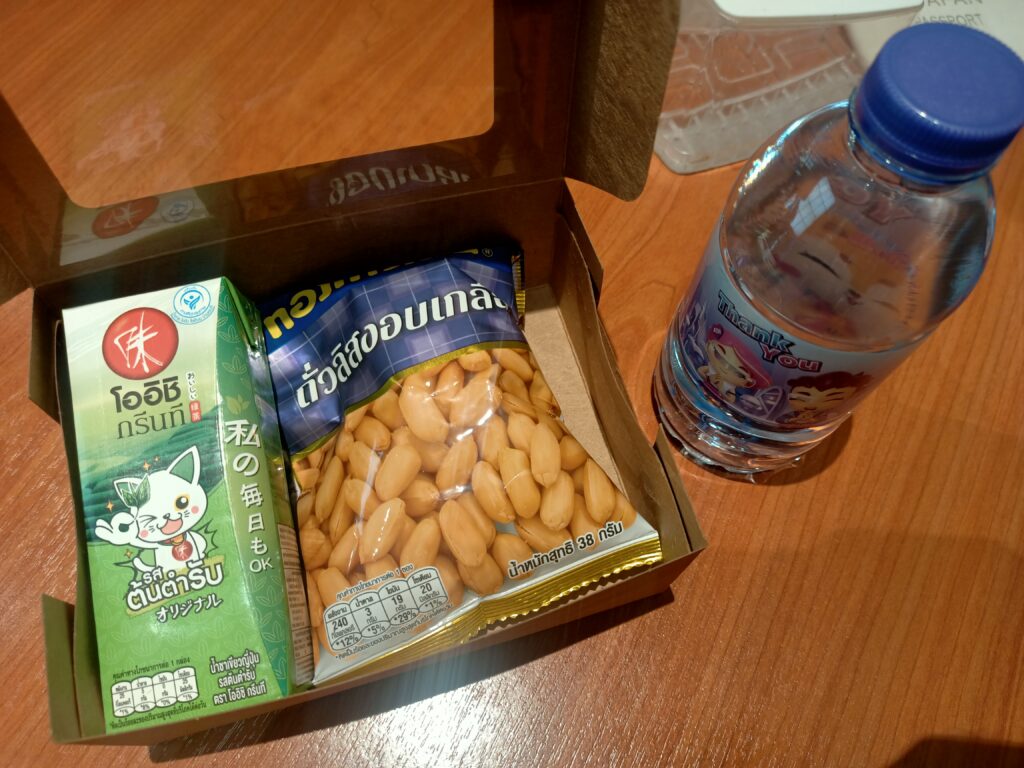 Japanese traditional pottery is displayed at lounge area near TV screen.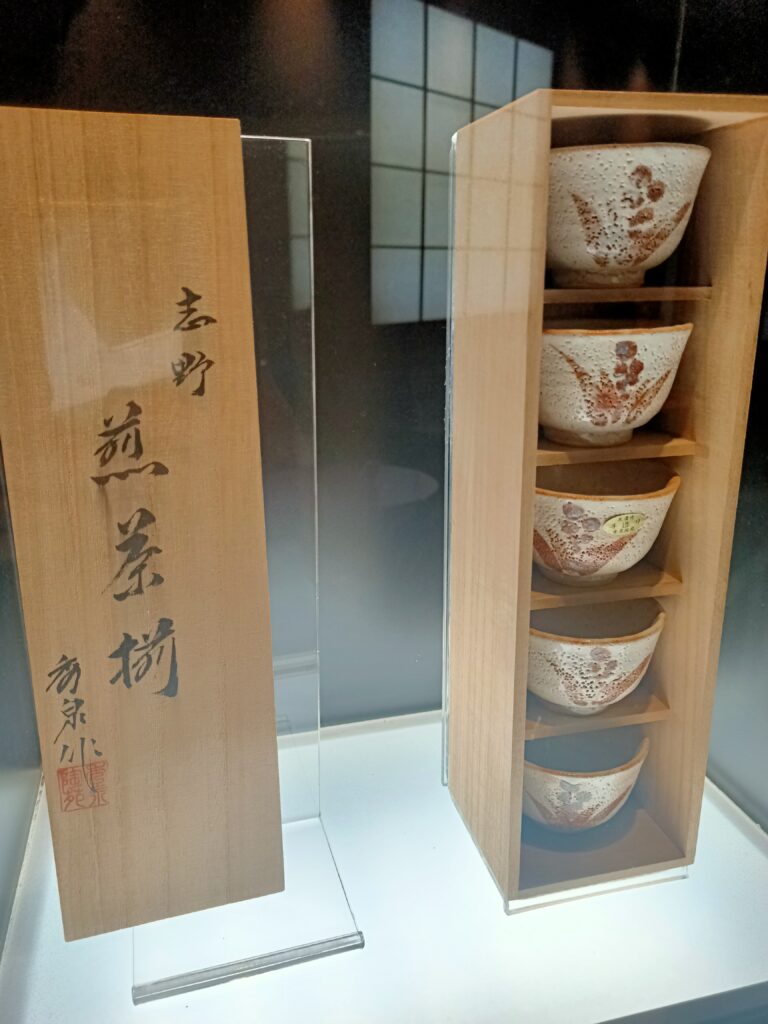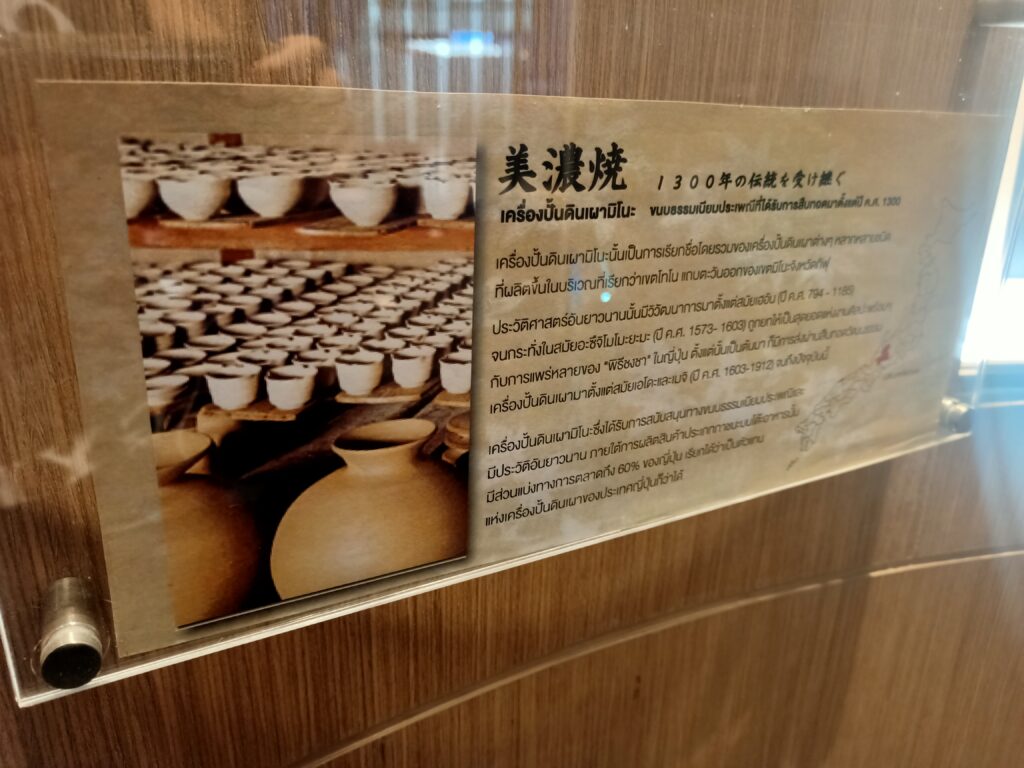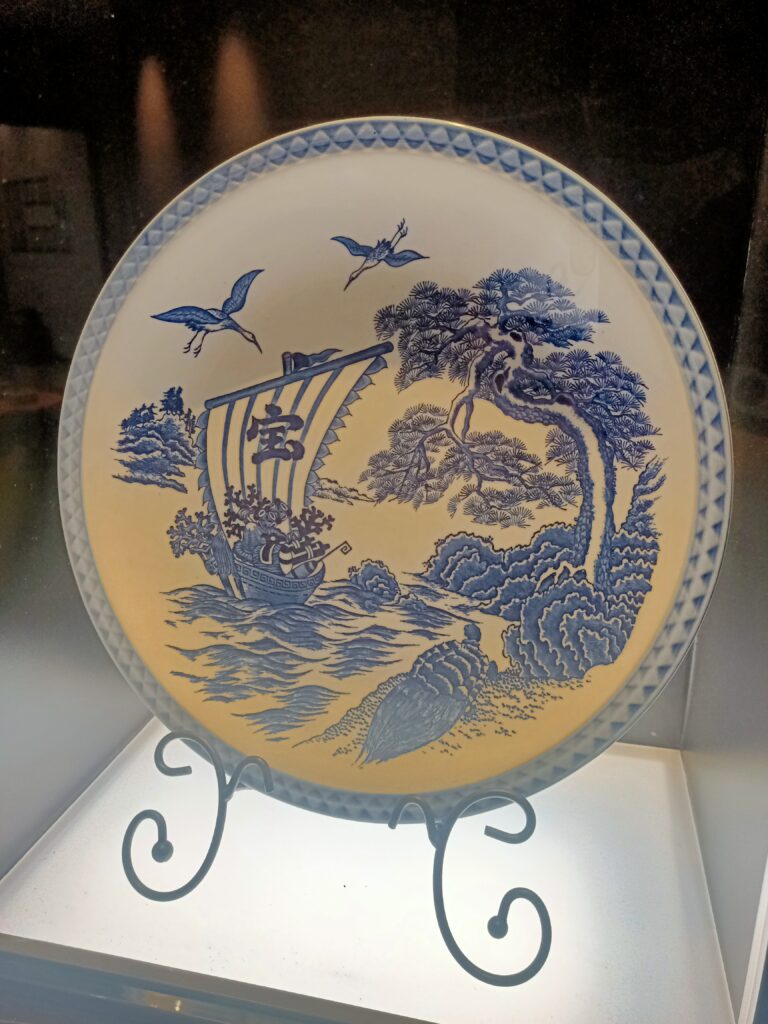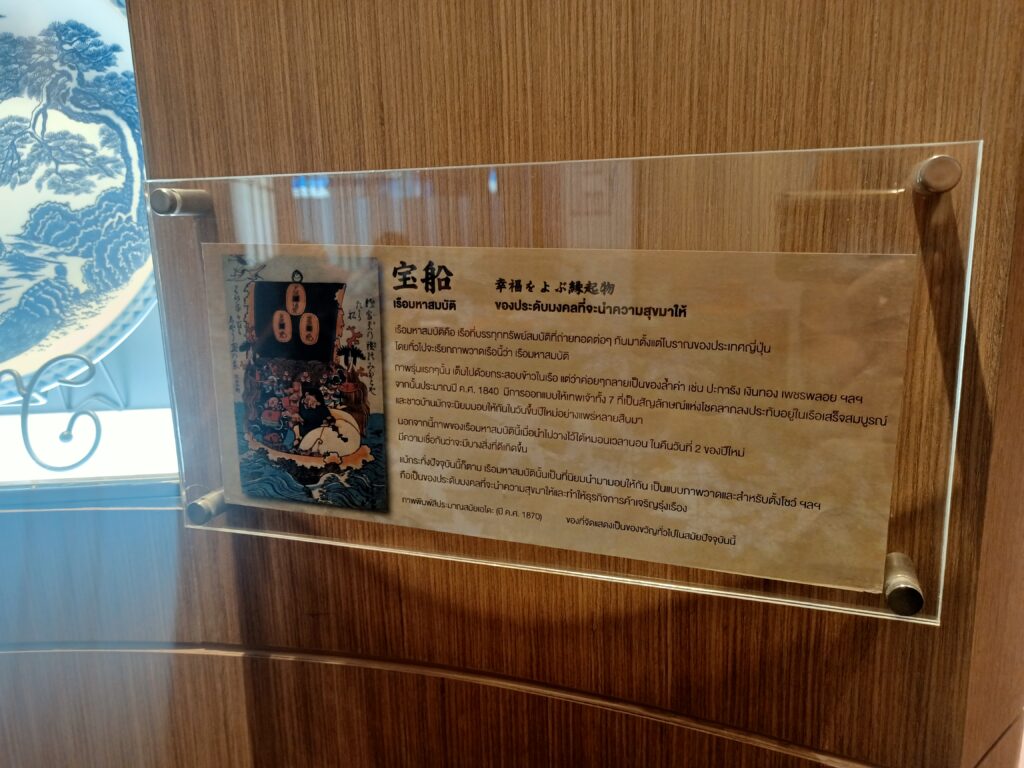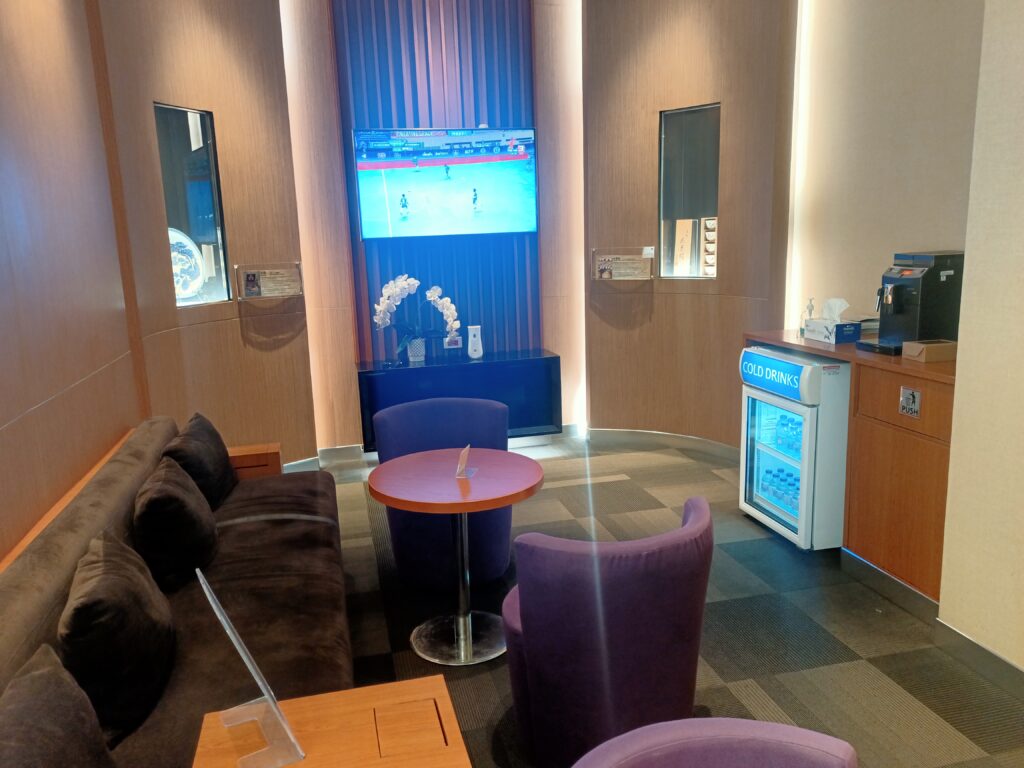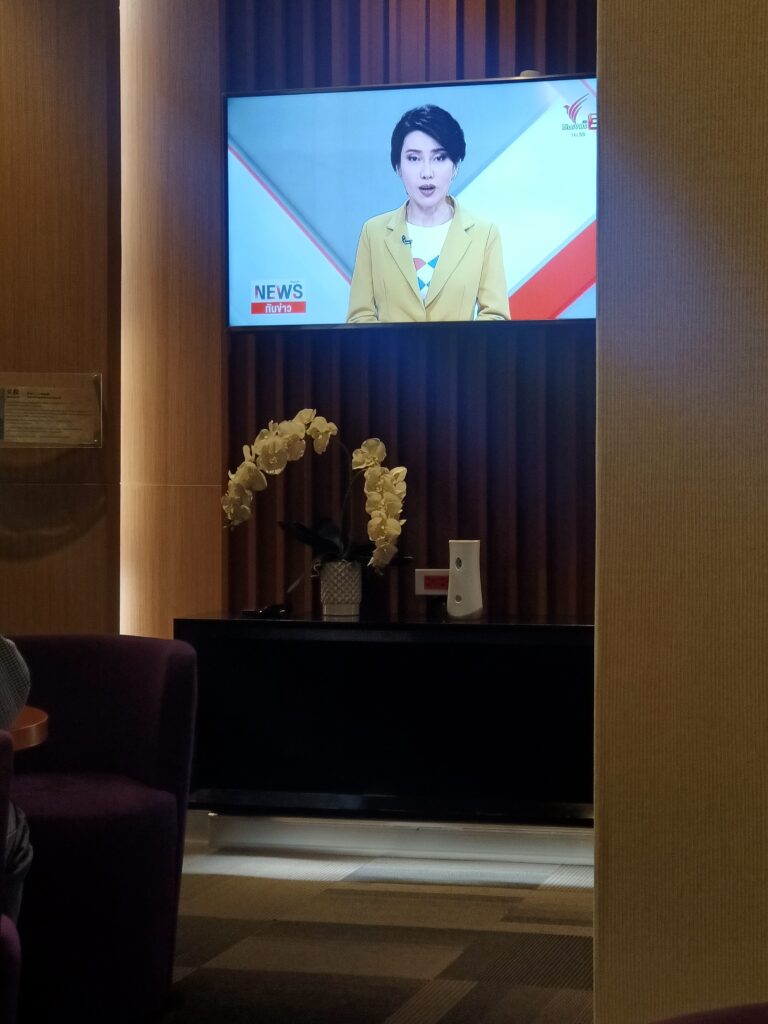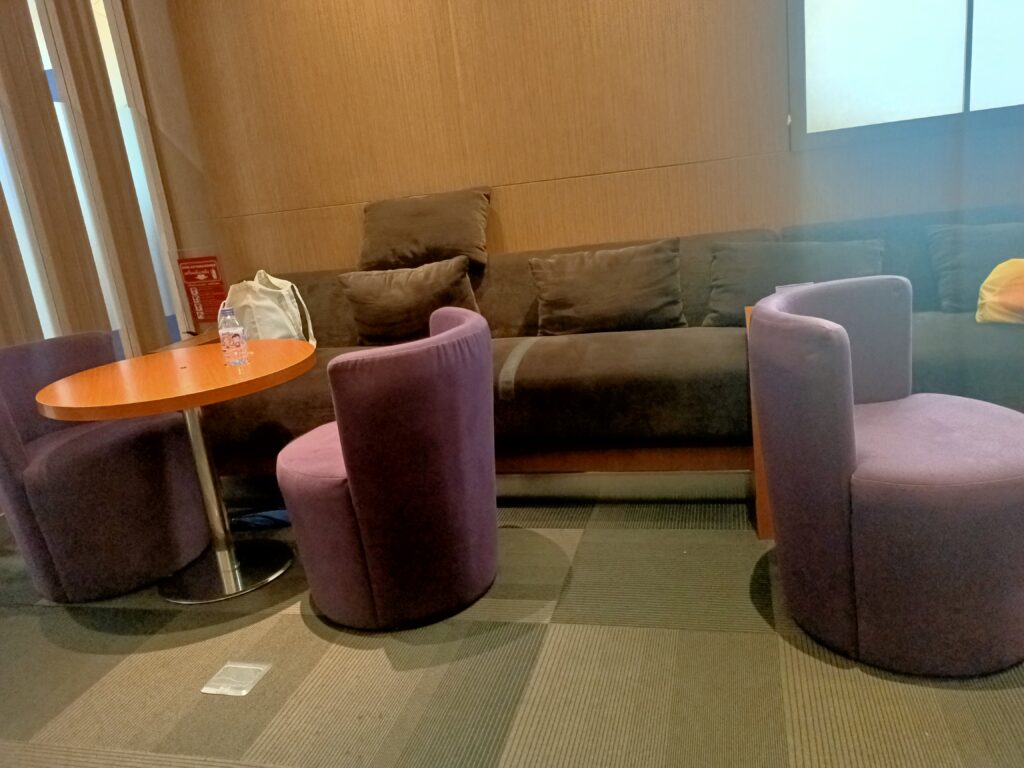 Only coffee is available for you to take.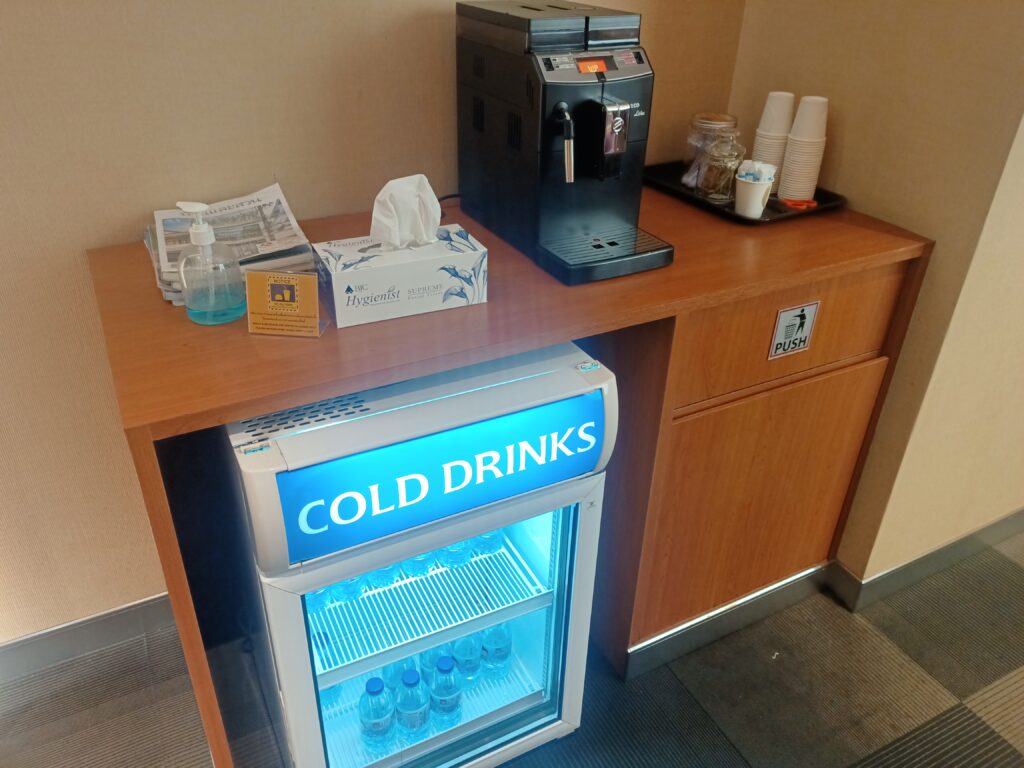 Machine is empty this time, hahah. I could not have coffee at the moment.