As you know I am currently working in a company in Thailand for more than 4 years. Somehow our company has been survived during tough time of Covd-19 spreading period but now it seems that they finally succumbed then decided to dismiss some employee to restructure the organization to continue their business. As rumor, I heard 10 percent of employee will be required to leave in several months. I might be selected as one of them so I will check what I should prepare before my judgment day.
For your better understanding, I will refer then record the reference site for law.
Severance pay amount
In case of termination by company not voluntary resignation, you are entitled to severance payment regulated by Labour Protection Act. Severance payment amount depends on employment period you had with the company.
Employment period
Severance payment
Less than 120 days
No payment
120 days up but less than a year
Wage of 30 days
One year but less than 3 years
Wage of 90 days

3 years but less than 6 years

Wage of 180 days

6 years but less than 10 years
Wage of 240 days
10 years but less than 20 years
Wage of 300 days
More than 20 years

*

Wage of 400 days
* added in 2019
The Labour Protection Act B.E. 2541, Chapter 11 Severance Pay Section 118 – 122
https://www.ilo.org/dyn/natlex/docs/ELECTRONIC/49727/125954/F-1924487677/THA49727%20Eng.pdf
Dismissal by your illegal action, behavior to damage to the company or negligence will be disqualified you to receive such severance pay.
According to Section 121, the employer needs to notify to the employee for termination date, list of employee and the reason of termination not less than 60 days from termination date. In case of failure to follow this, the employer needs to pay special severance payment of equivalent of 60 days of latest wage. So this means, my company is supposed to announce such dismissal to employee more than 60 days before the dismissal date. At least I will have 2 months of time with my company before dismissal.
Section 122 mentions that in case employee who worked more than 6 years, will be entitled to receive 15 days of last wage per his employment year.
Based on my employment period, I can receive 180 days of my last wage at termination. This amount is quite ok for me, that can support my living cost more than a year in Thailand. For the meantime, I will use such amount to cover my living cost then focus more on bodybuilding and online marketing not spending time for employment.
Visa problem
I am now staying in Thailand legally thanks to my employment status supported by my company. My company sponsored to obtain non-immigrant B visa and work permit in Thailand valid as long as employment continues. In event of dismissal, company can process my visa cancellation 3 weeks before my termination day and work permit also be cancelled after termination. Once visa is terminated, I cannot stay in Thailand anymore so I have to leave the Kingdom first. If you need more time to prepare for departure, you can negotiate with company to have moratorium time, your deadline for departure from Thailand can be extended for 7 days to pay to the immigration. (cost 1,900 THB) Your company might agree to pay so it is better to try to ask.
Once I came back to Thailand, I might stay for tourist visa for several months then change to student visa by enrolling in Thai language school. This way, I guess better and economical way to extend my stay in here. If you have enough budget at least 500,000 THB, you might consider to obtain elite visa.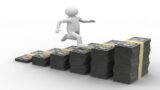 New Year's Resolution 2022
Happy new year 2022, everyone. I hope all enjoyed and relaxed during vacation season and came into new year with refresh...
Unemployment insurance
Normally if you work in Thailand with work permit, you also need to join social security program. For foreigner more than 15,000 THB income per month, 750 THB will be deducted from salary for social security contribution. There are some benefit to be part of this program, one of them are "unemployment insurance" that certain amount of money will be paid to those who became jobless.
Qualification
Paid social security contributions more than 6 months within 15 month from resignation.
Amount of Unemployment insurance 
Dismissal by company: 180 days for 50% of last wage (maximum 15,000THB)
Resignation by own: 90 days for 30% of last wage (maximum 15,000THB)
This program is quite generous, even you quit the company by yourself, you can still receive some amount of insurance. In my case, if company fires me, I can receive 50% of 15,000 THB for 6 months, which means 45,000 THB in total.
As far as checked, I need to go to labour office after 7 days from termination date but not later than 30 days to register to receive insurance for 6 months. I read other person's blog, it seems that foreigners need to visit labour office to identify to get money deposited to own bank account every month.
Unemployment insurance of Social Security Office (SSO)
Service - หลักเกณฑ์และเงื่อนไข กรณีว่างงาน :
SSO
Conclusion
This time, I checked severance payment, visa and unemployment insurance in case I am laid off from the company. Still not sure if I am on the list or not to leave the company. If not, it is good, I am well prepared in case of such event in future.
I will update my experience if lay off happens to me!
See ya.