Hello, everyone! Welcome back to "fitravelife.com" Last time, I showed you how to go to Petchaburi province by train. This time, I will teach how you can go via mini van.
Mini van terminal is located in Mochit, in front of Mochi bus terminal. This bus and van terminal is a bit far from nearby train station BTS Mochit / MRT Chatuchak so you need one short city bus ride to get there.
First please go to either BTS Mochit or MRT Chatuchak station by your convenience. When you reach by MRT, you can exit No.3 then go straight a bit.
If you are on BTS, You can use exit No. 4 then walk down to North direction.
With 30 meter walk, you will arrive at this bus stop. All buses which drop at this station are destined to Mochit Bus terminal.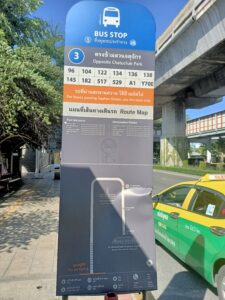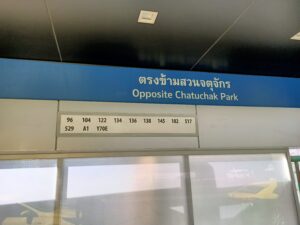 Mochit bus terminal is only 10 min away from both train station. Bus stops inside Mochit bus terminal in front of Seven eleven so all remaining passengers get off here.
Our destination, Mochit mini van terminal is just opposite of Mochit bus terminal across main street. You can go out from bus terminal first then head for overpass to cross the road.
After the overpass, you will see Seven eleven below, which is located at the entrance of Mini van station. There are 4 buildings in the station. You can know  which building you need to go by checking building guide at the entrance.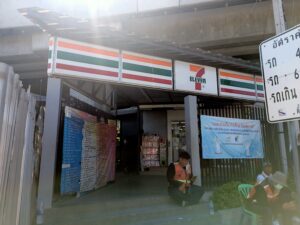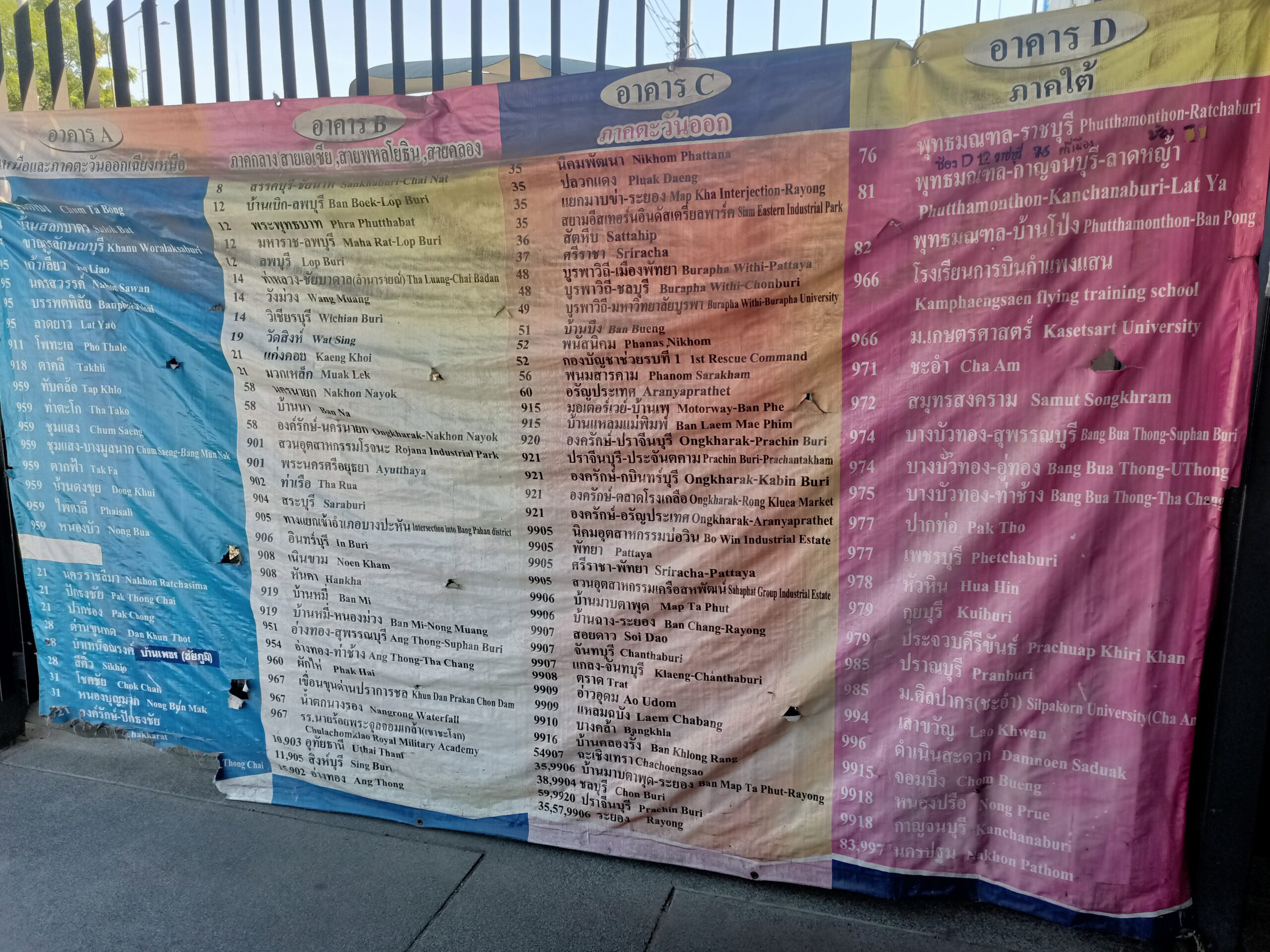 This time, my destination is Petchaburi Province so I came to building D. You can buy ticket at the counter inside building. You will be astonished once you enter the building because all counter staff start to shout  loudly to catch the passengers' attention. lol.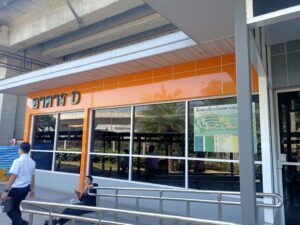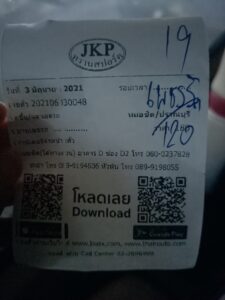 Ticket cost 120THB to Petcharat hospital and Big C in Petchaburi Province. If you want to go to Robison Petchaburi directly, you need to pay 140THB instead. If it's on the way of mini van, you can drop flexilbly so please inform your exact destination to ticket office staff.
Review of Robinson Jetts fitness ⇒ Jetts Fitness Robinson lifestyle Petchaburi
Mini van will start when it gets  around 80% full of passengers since they can have space to pick up some passengers on the way. I took van to Petchaburi several times, normally I do not wait more than 30 mins to depart.
After 2 hour roller coaster ride lol, you will reach Petcharat hospital. There are some motor bikes waiting there so you can use it if necessary.
Have a nice trip at Petchaburi Province!