From bus terminal, I walked directly to the hotel around 2km to my hotel "Rak Kun Resort 2". Booking was made in advance prior to arrival in Nakhon Sawan, through Agoda I paid 328 THB for room including breakfast.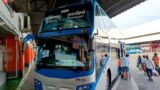 Resumed long distance bus trip to Nakhon Sawan for weekend gym workout!
Welcome back to "fitravelife.com"! From September 1st 2021, long distance bus operation was resumed so I tried another p...
Location of Rak Kun Resort 2
Nakhon Sawan city center is located around the lake "Nong Chai Krui". I chose this hotel because it is near to the gym I wanted to go, which is the main reason to come to Nakhon Sawan.
Hotel is located at the back of this huge hospital "Sri Sawan hospital". I see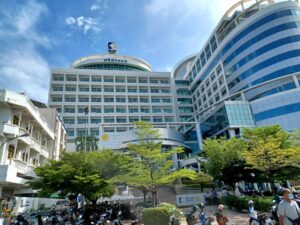 The path from the main road to the hotel, you will see pink sign board of the hotel.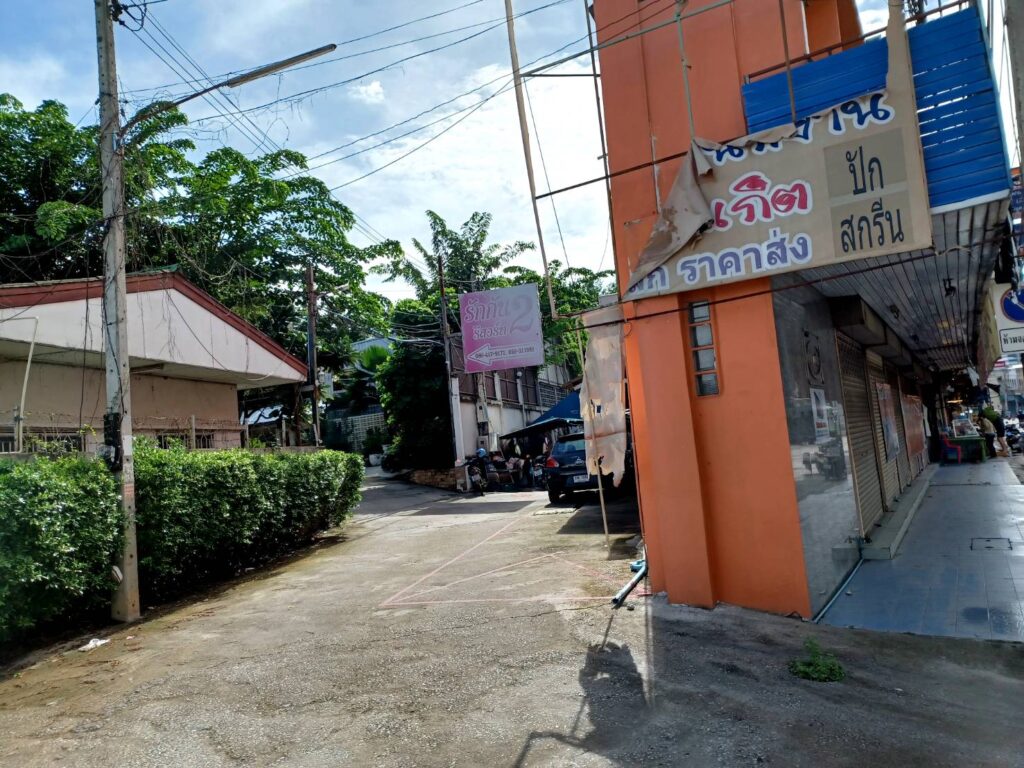 Hotel entrance, its name in Thai only.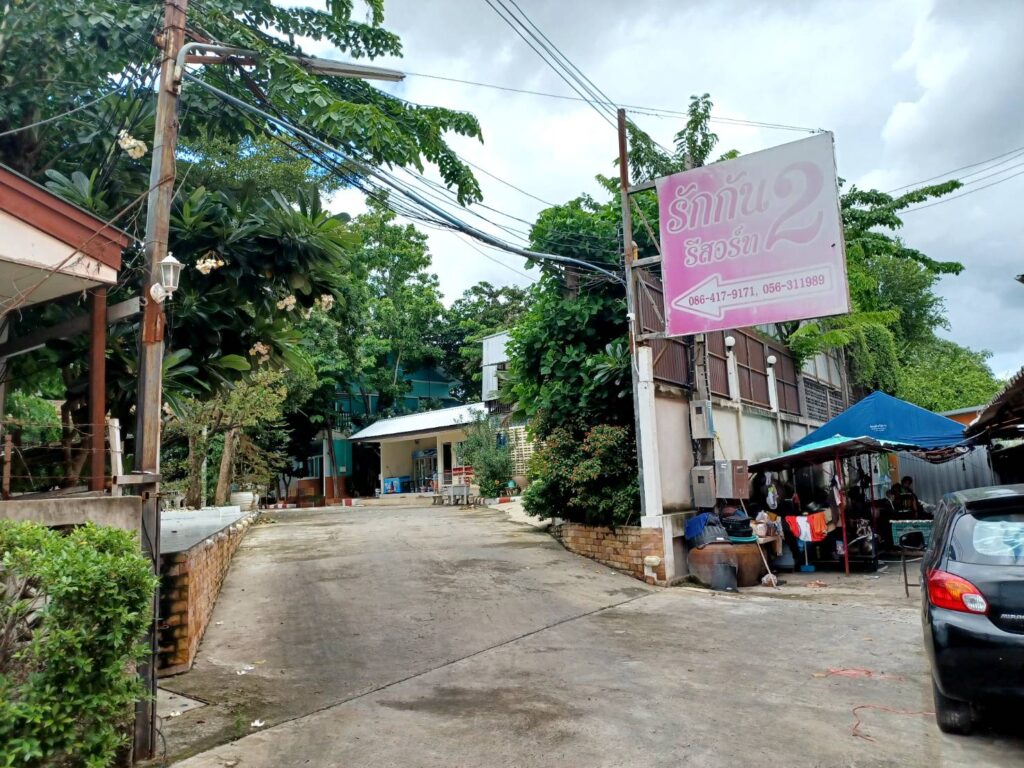 Reception of the hotel. Check in starts from 10:00 am and check out until 12:00 noon on the following day. I came to the hotel at 14:00 pm this time, to check in, I showed booking record of Agoda and passport. Staff also required 200 THB for deposit.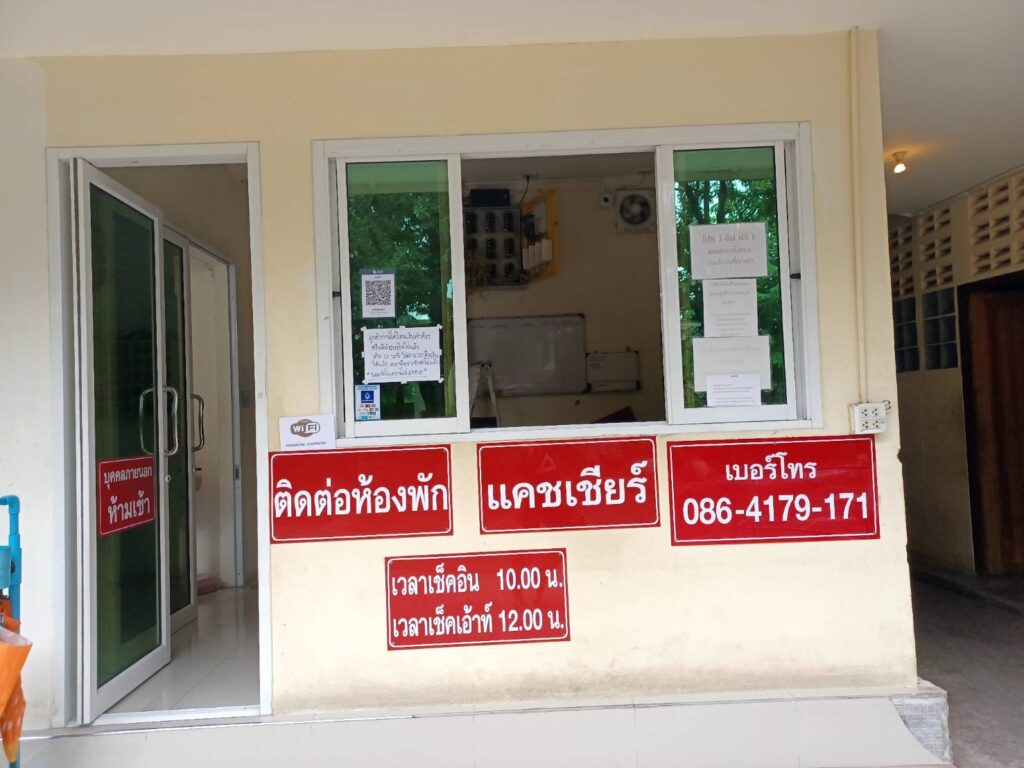 Drinks and ice cream is available at the reception, Seven eleven is just 100 m away form the hotel so you can easily buy stuff is needed.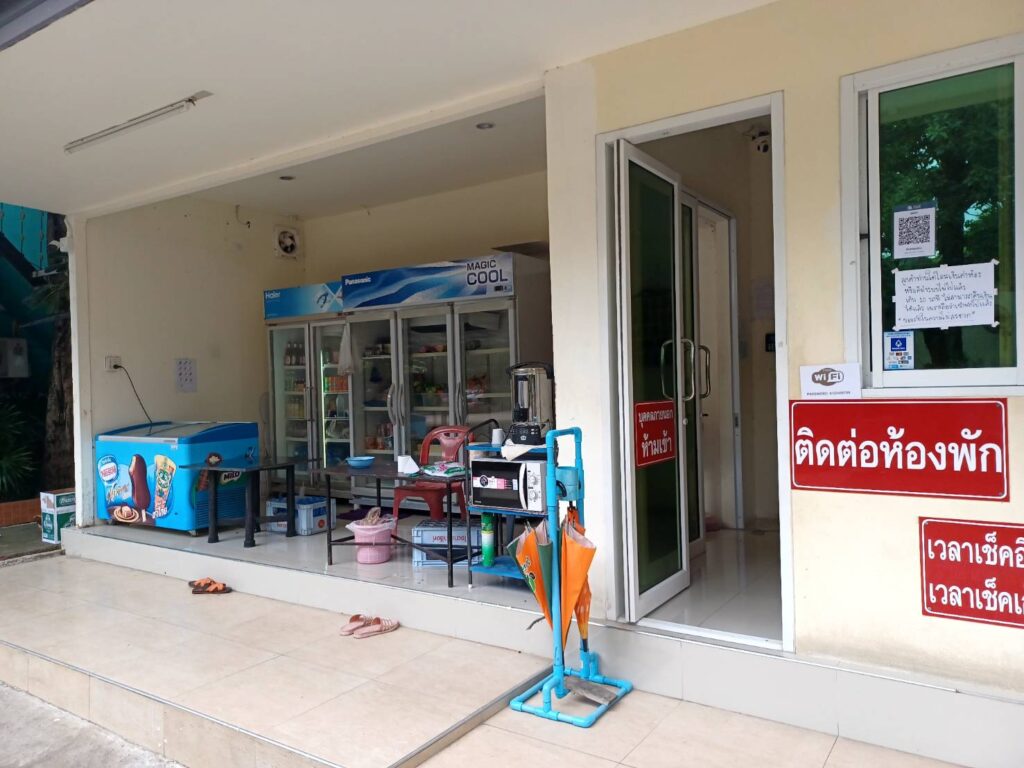 Room view
Staff escorted me to the room at the 2nd floor. Be careful to walk up the stairs outside to the room.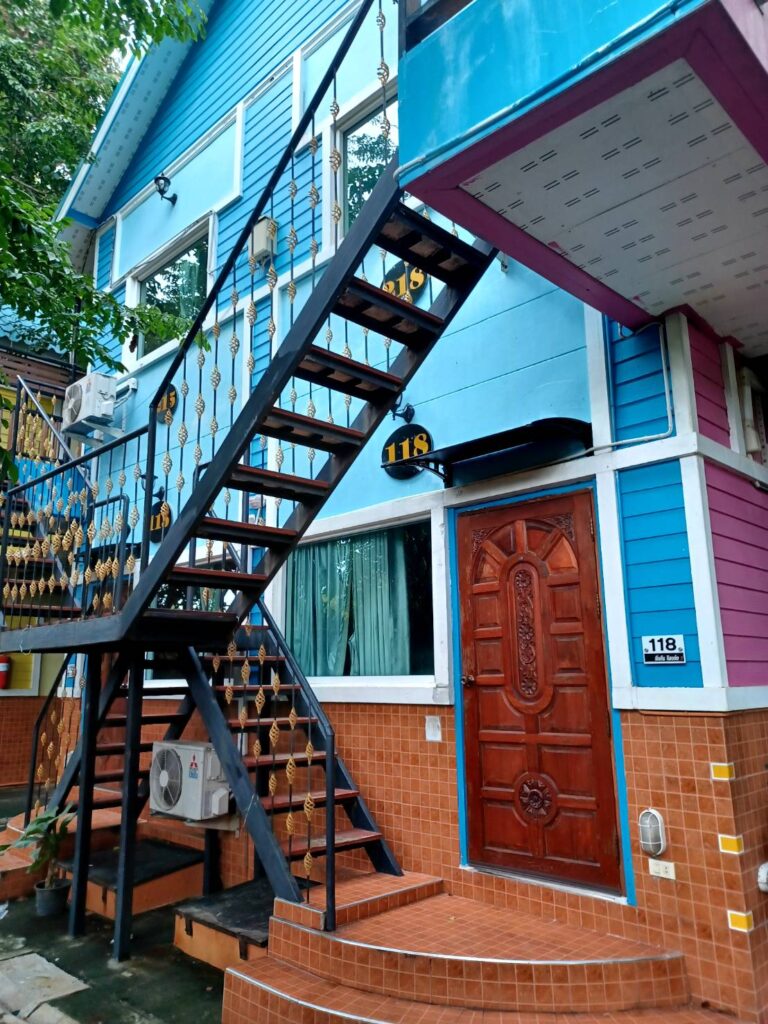 Here is my room today! Interior wall is painted as primary color same as exterior wall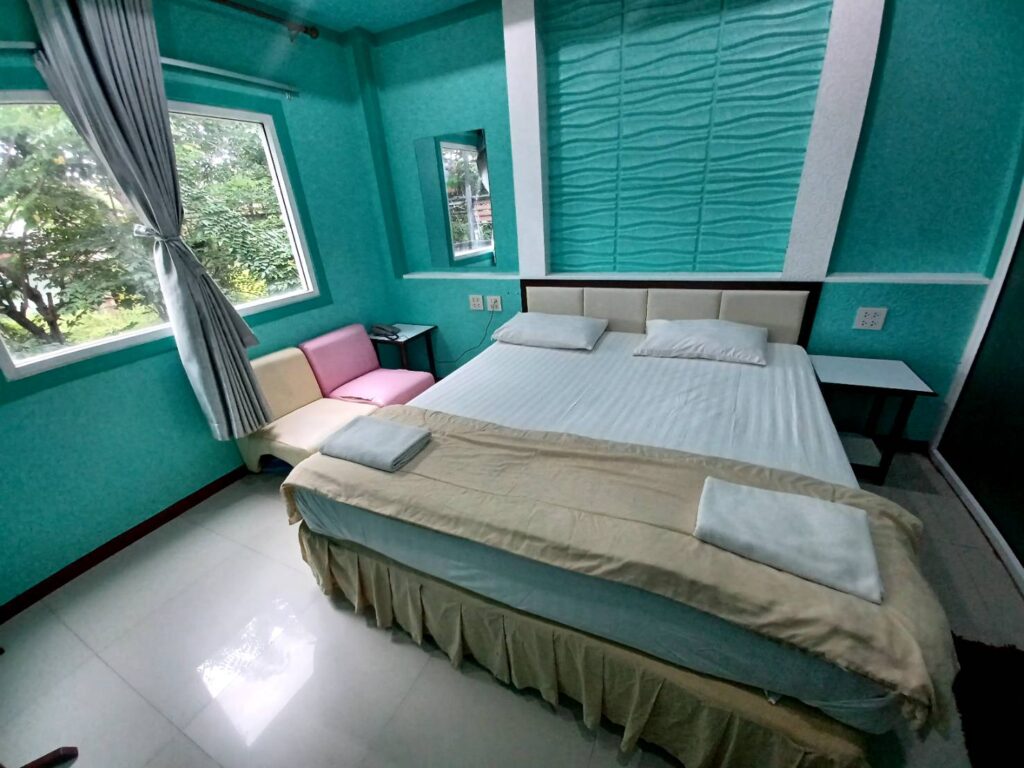 Put key card to turn on the electric power in the room.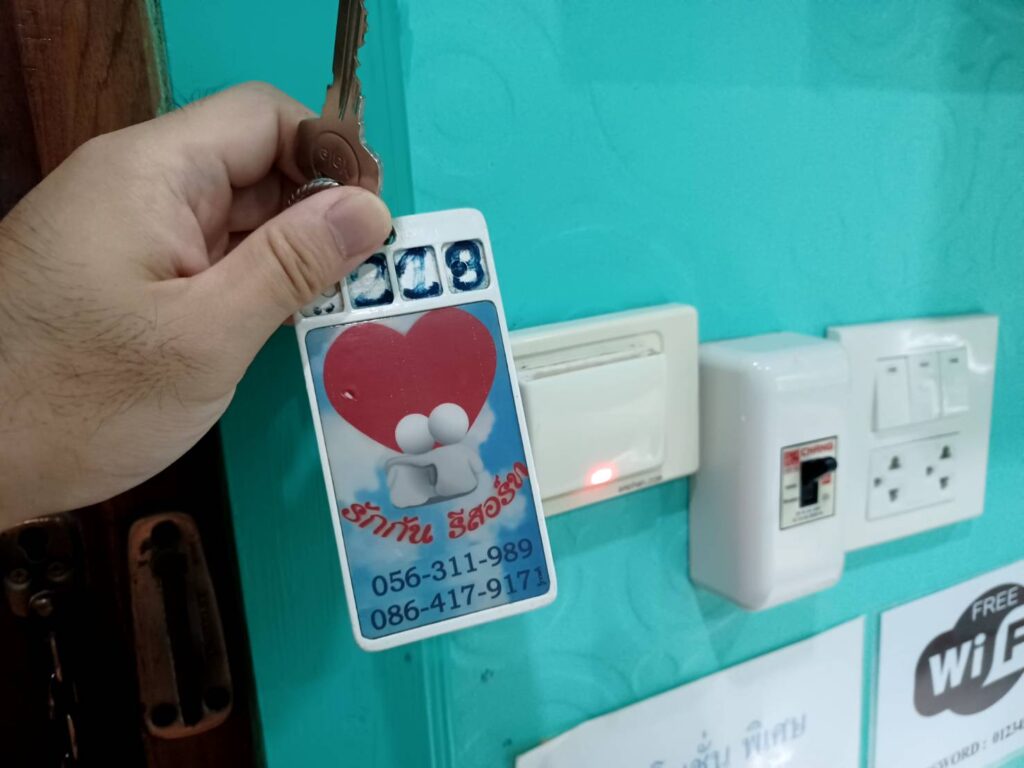 Room viewed from the bed side. Bath room is separated by grass wall. 2 bottles of water is free, you can make it cool in the fridge. Room size is compact but enough for solo or couple travelers.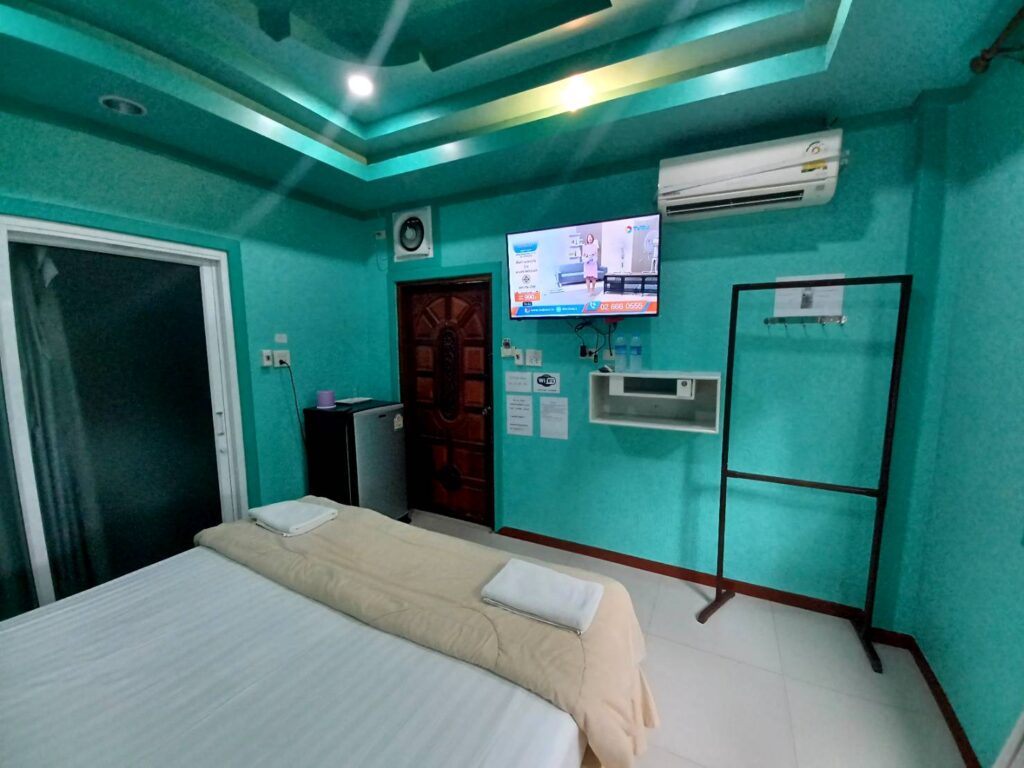 WiFi is available, its password is very simple from 0 to 9 running numbers only, 55. Notice is all in Thai.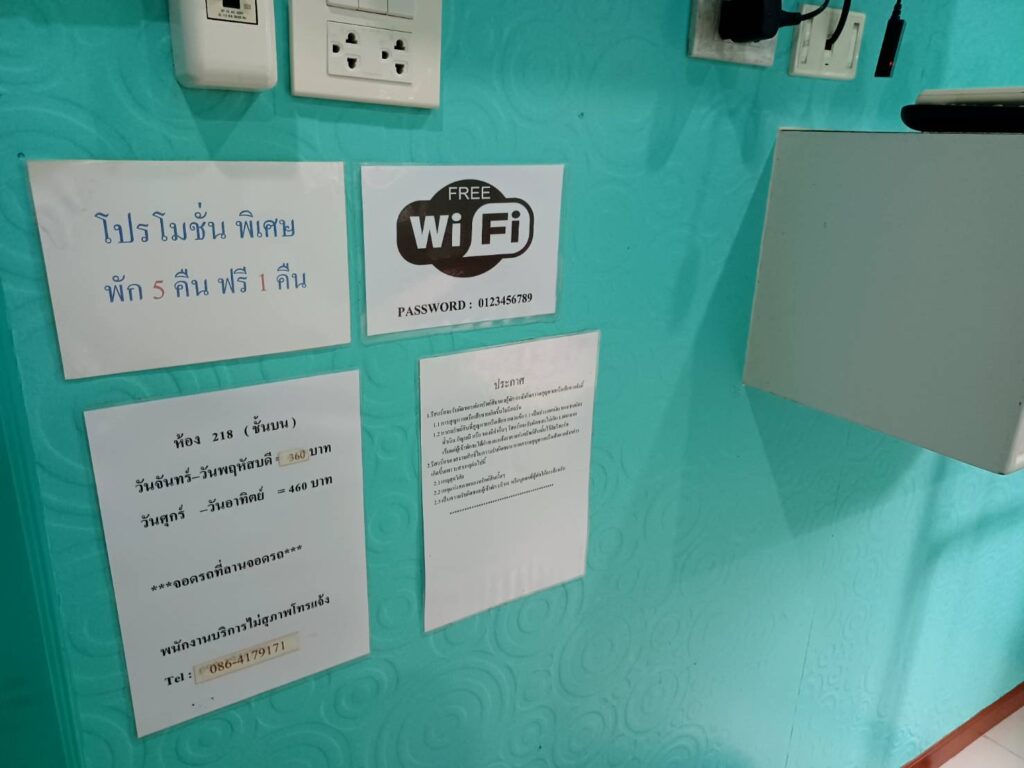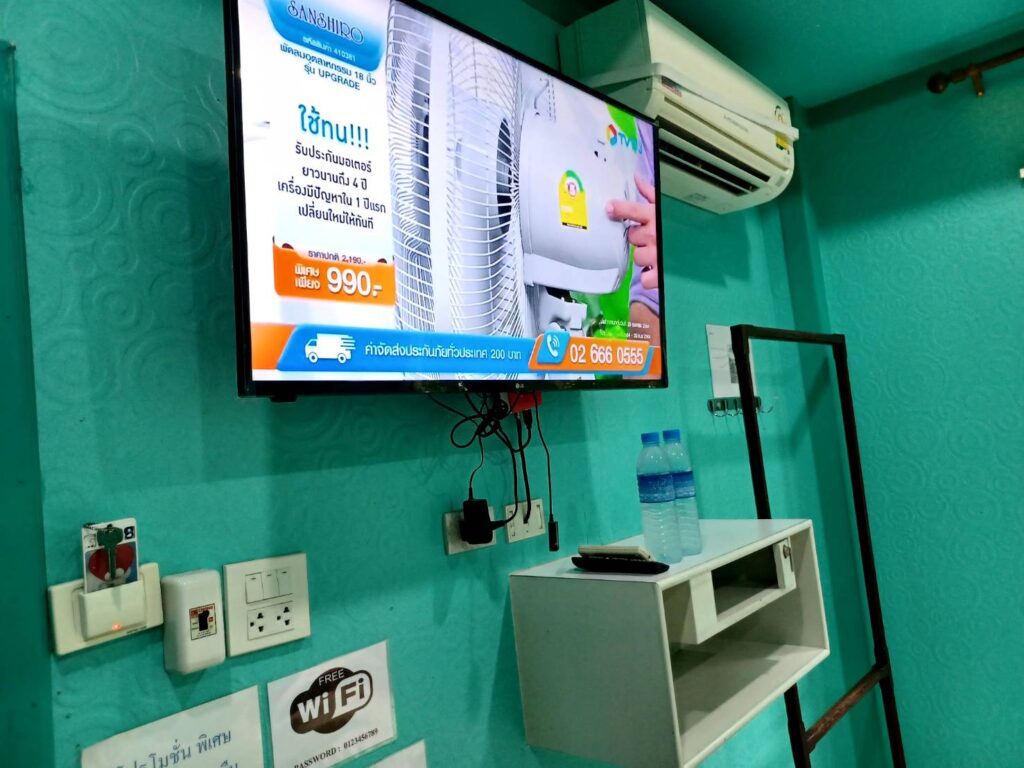 Spacious bathroom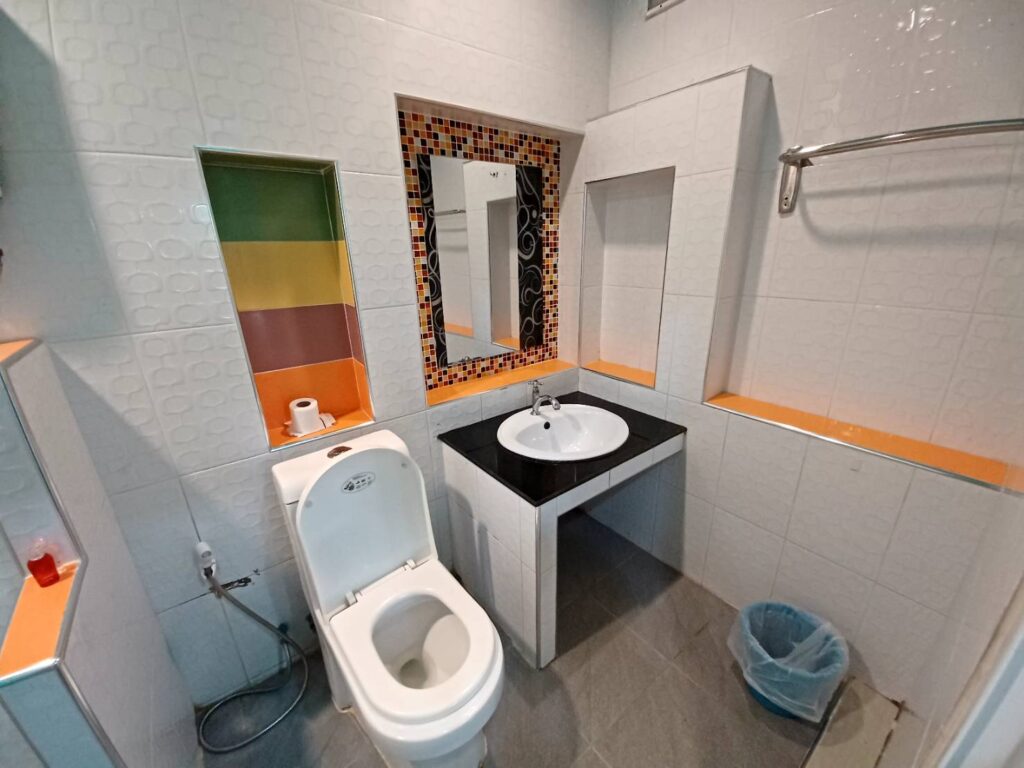 Hot water is available. shower pressure is so so not too hard but not so weak.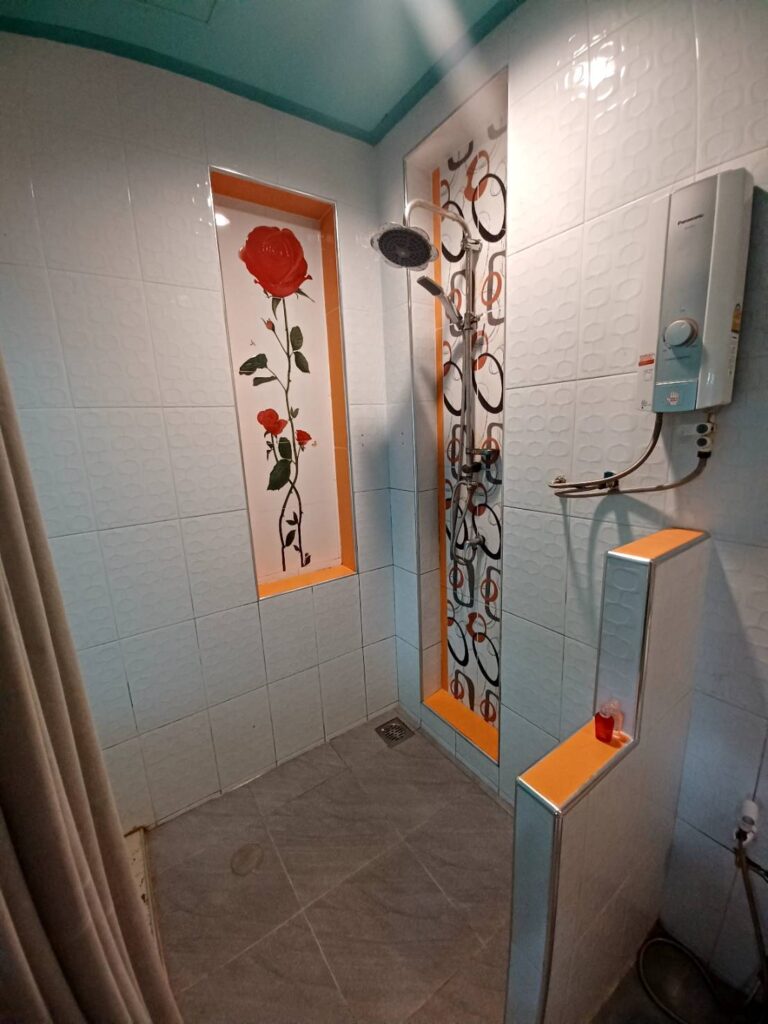 Free shampoo and shower gels.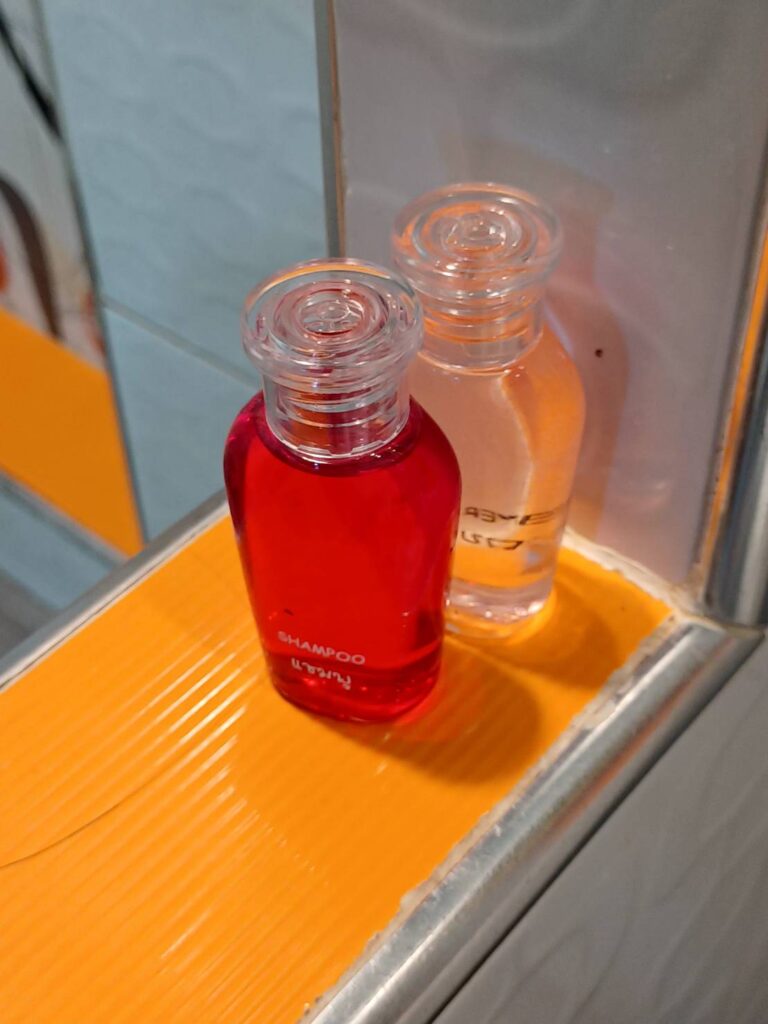 No problems to charge dozens of your electric devices, 7 at left side of bed and 4 on the right side. 2 near TV and 1 more at the back of fridge.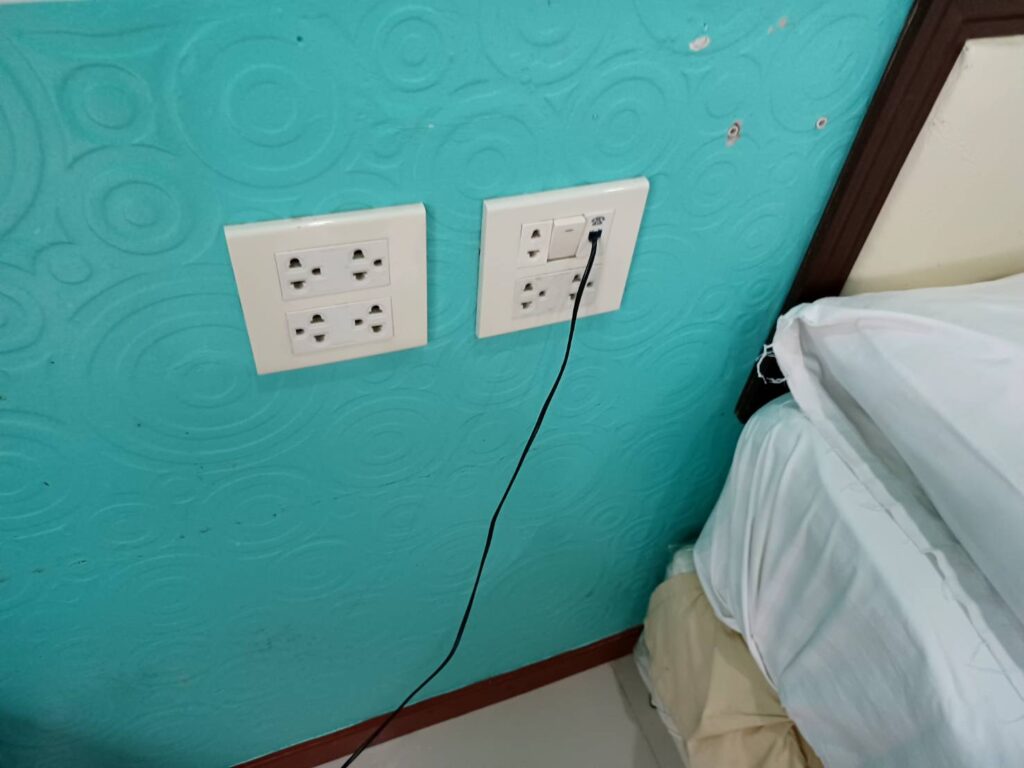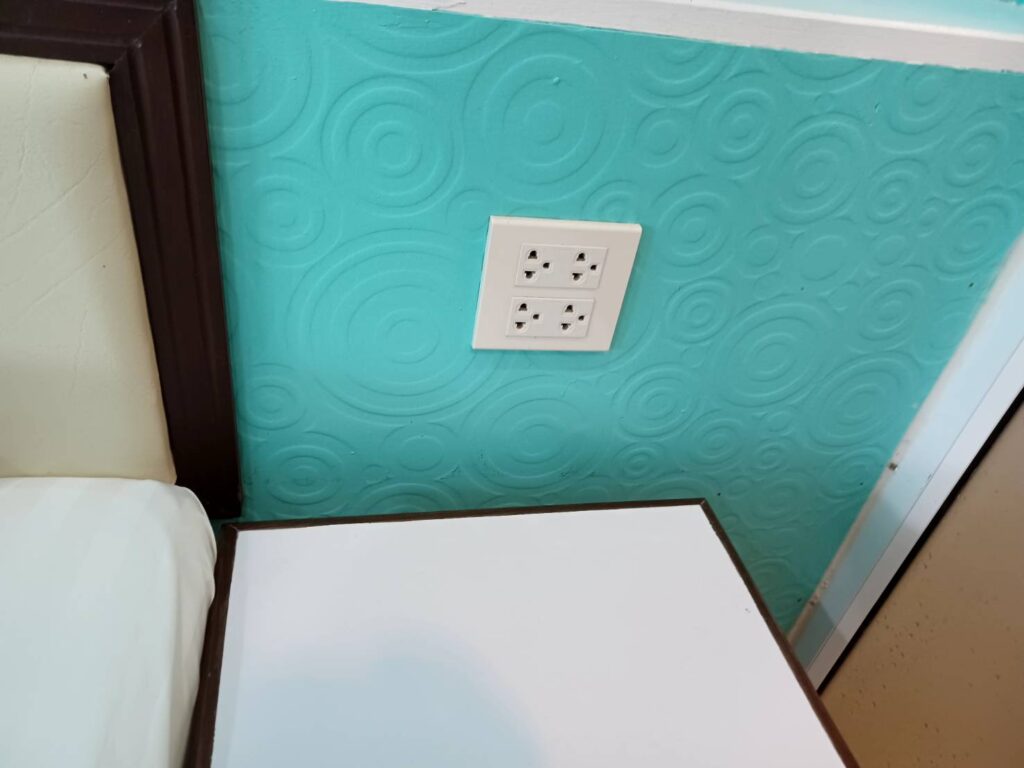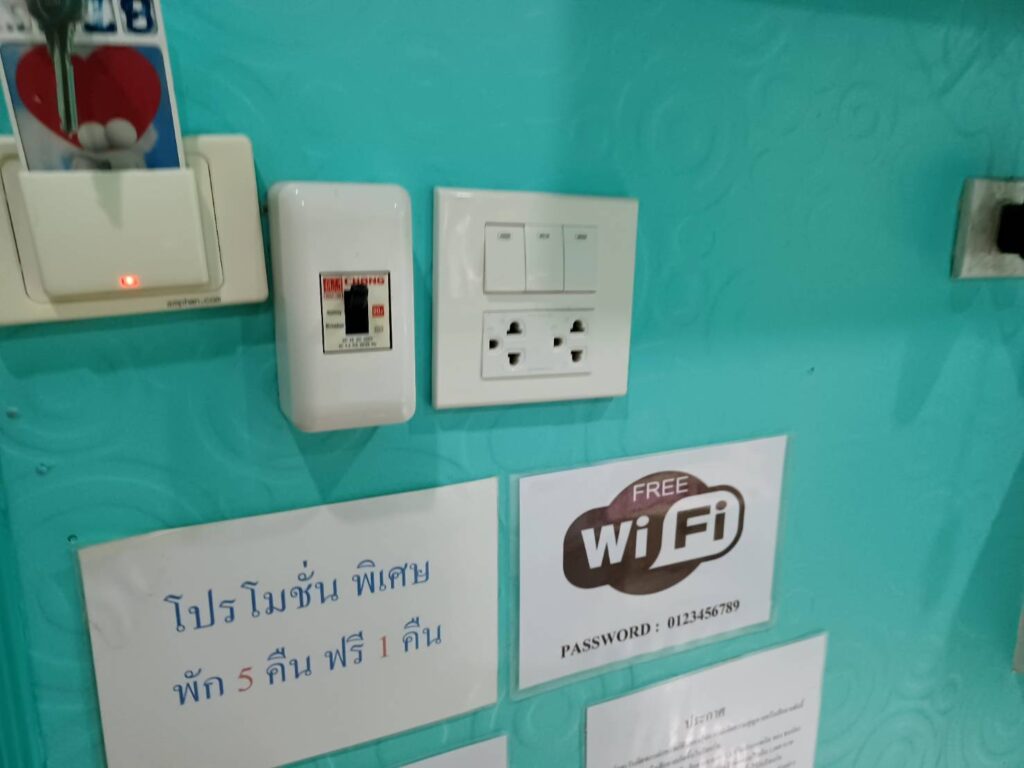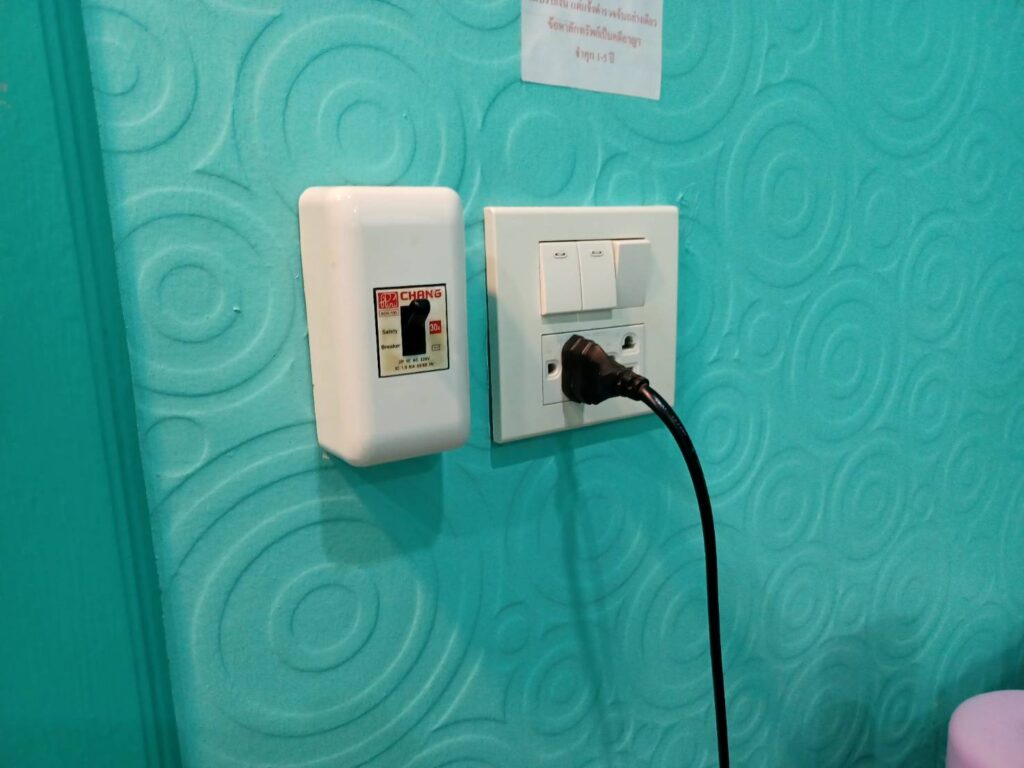 Looks like only Thai channel is available. International program is not connected at all. Or I just do not know how to use TV. I even do not have TV in my room so I don't care much if TV does not work, 55.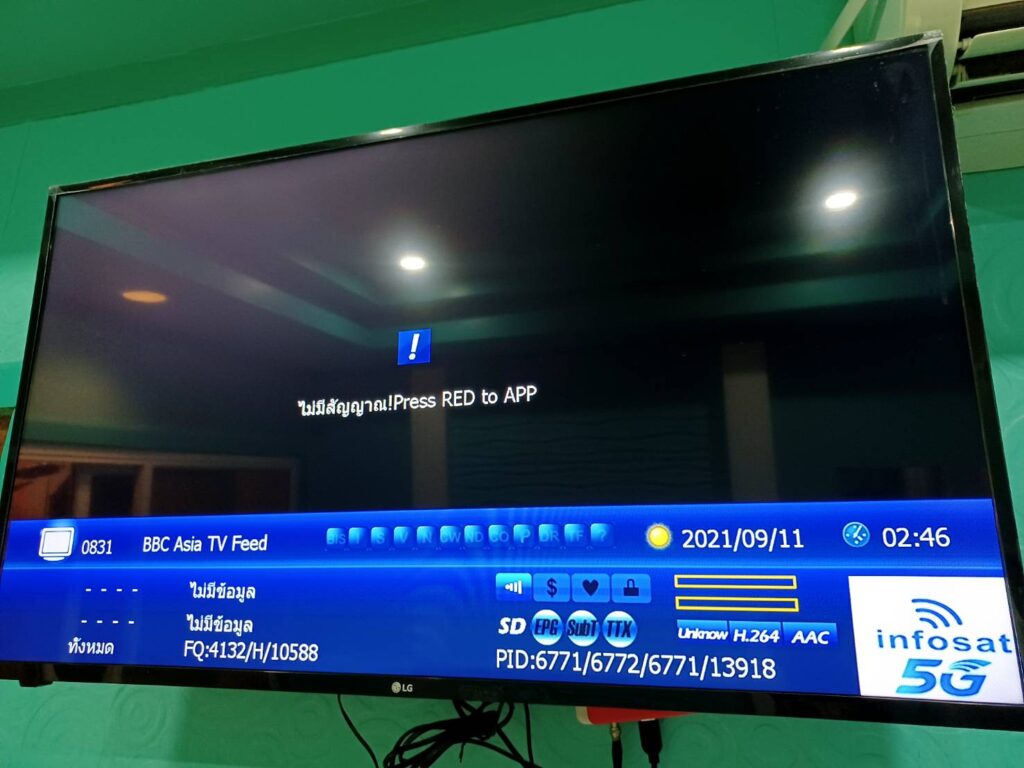 Look at the other rooms in the buildings. You will see the primary color 2 stories houses in the hotel areas same as my room, it is like in the fairy tale or Alice in wonderland.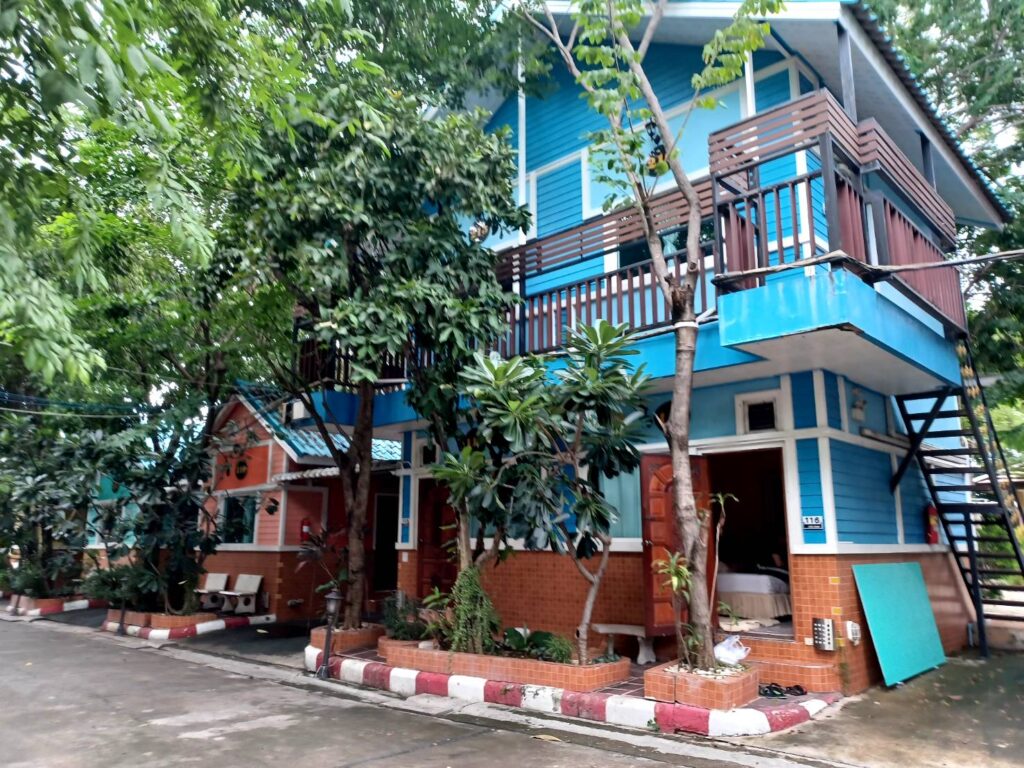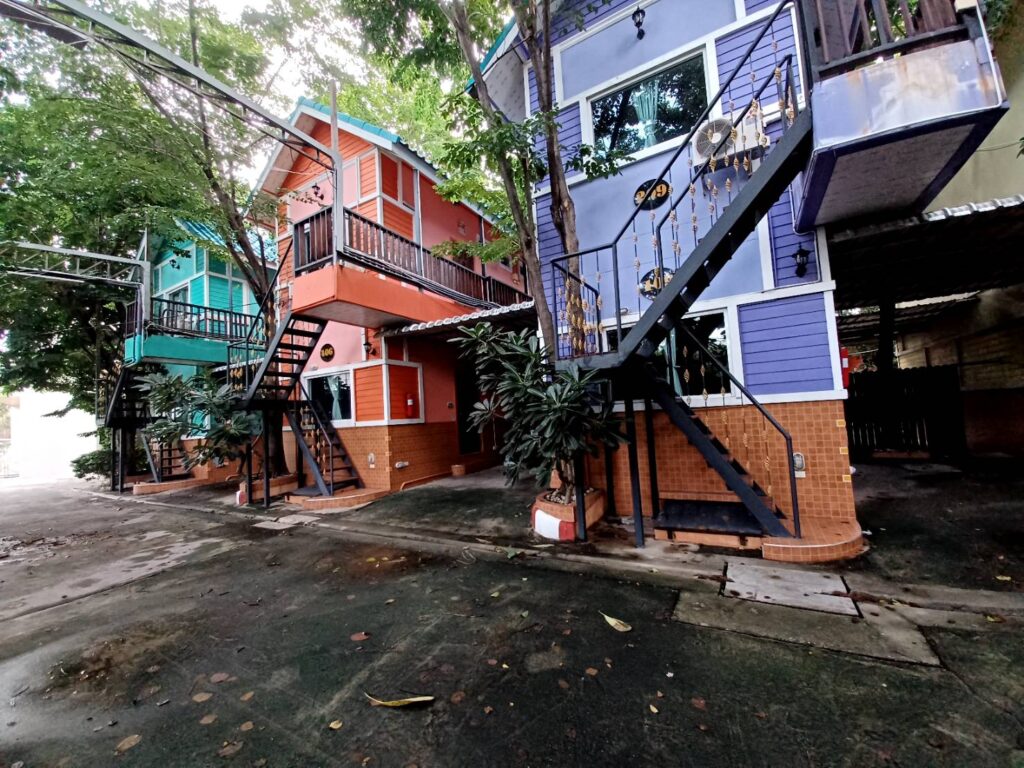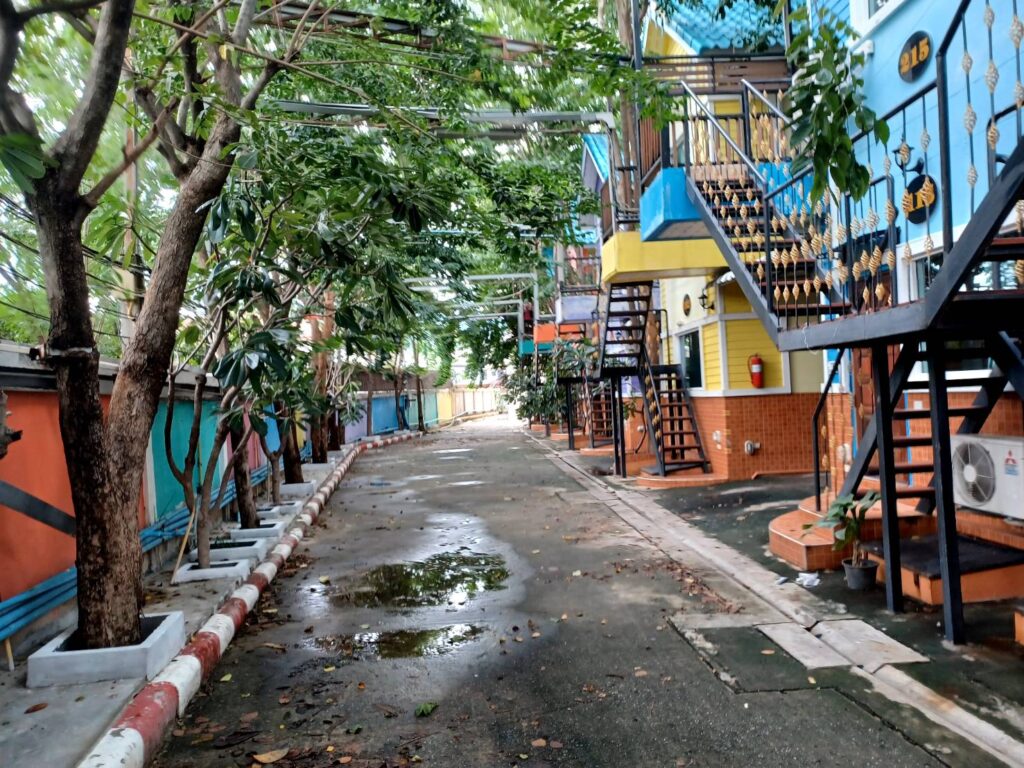 Parking lot for visitors. Many other local guest are coming to the hotel by their own cars.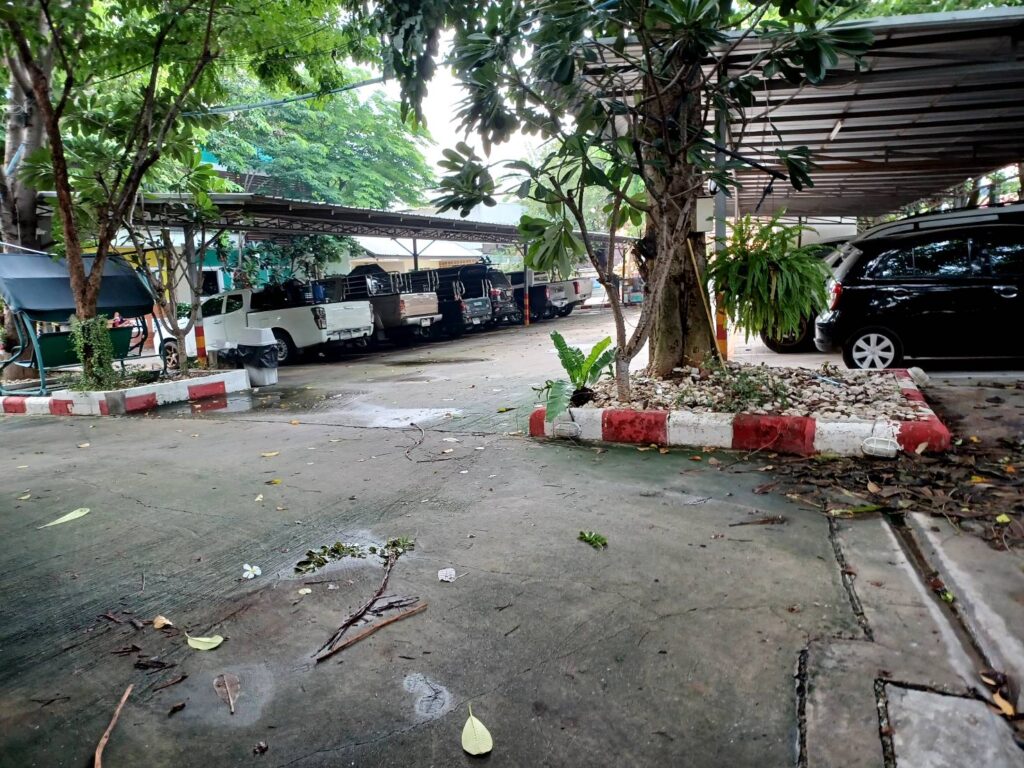 Breakfast
Breakfast was included in my booking. It is served at the terrace area in front of reception from 7:00 am to 10:00 am n the morning.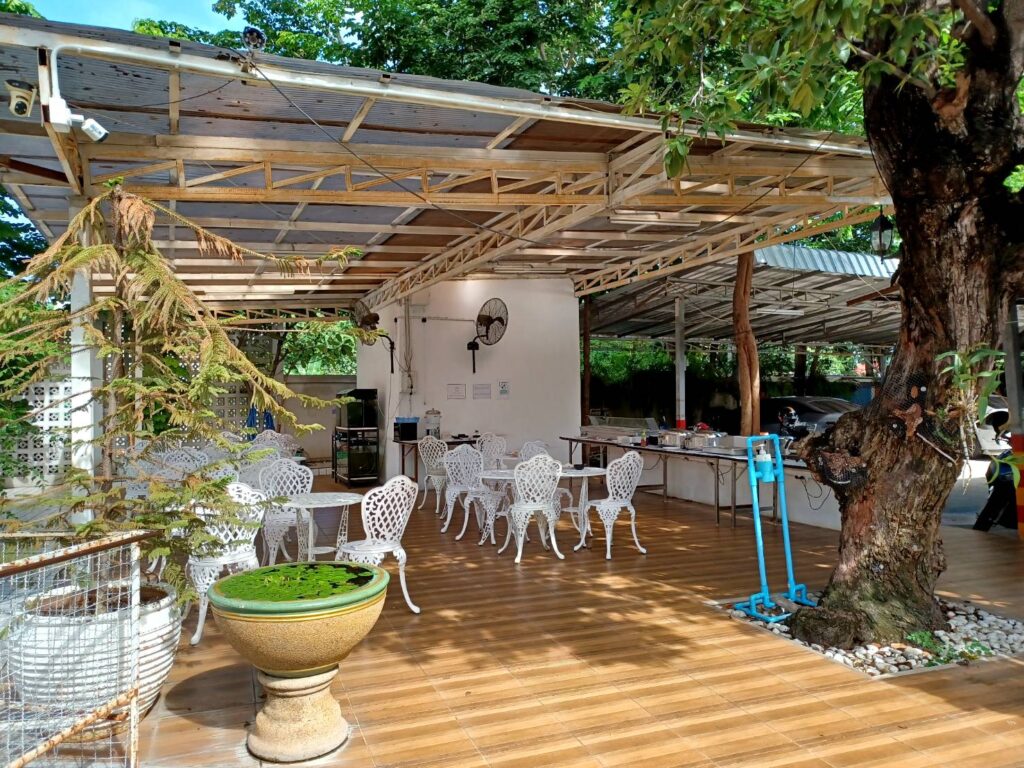 I went to the place at 7:30 am one group is already there to enjoy buffet style food.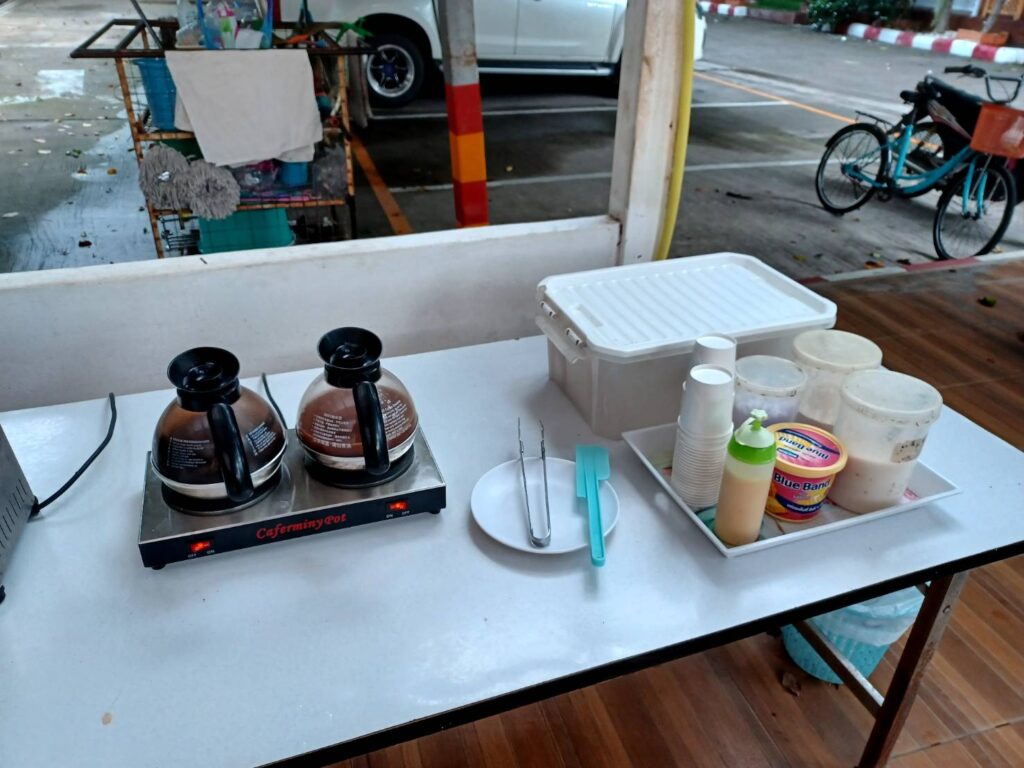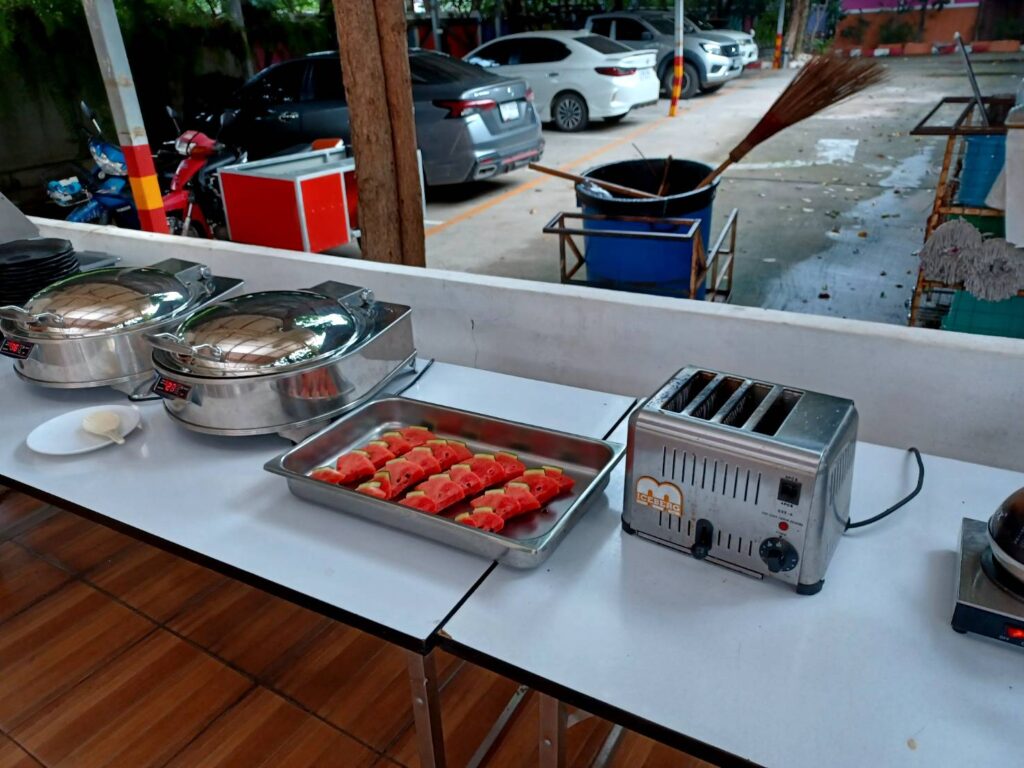 Rice or bread? or both you can take. Toaster machine is on the table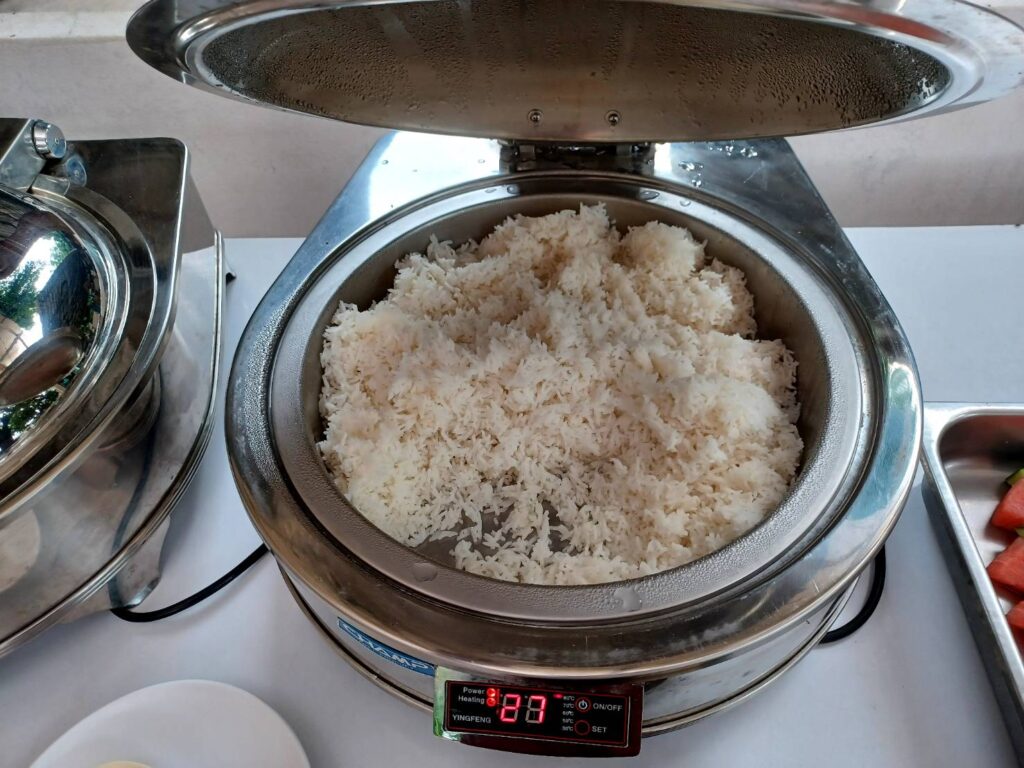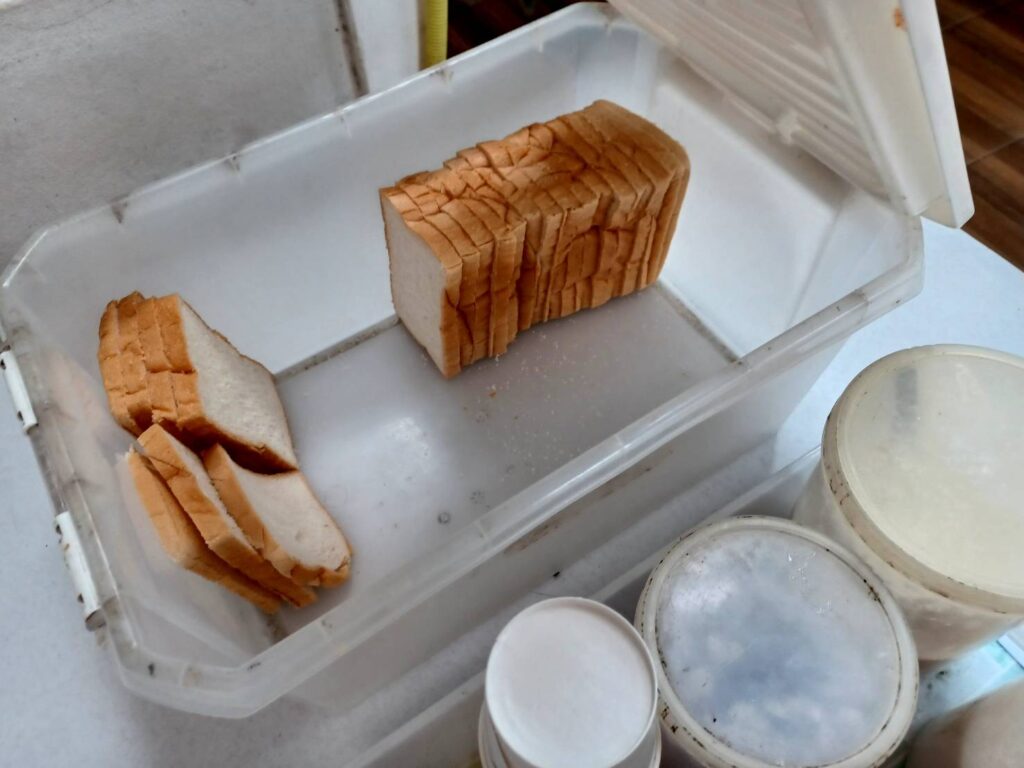 Eggs.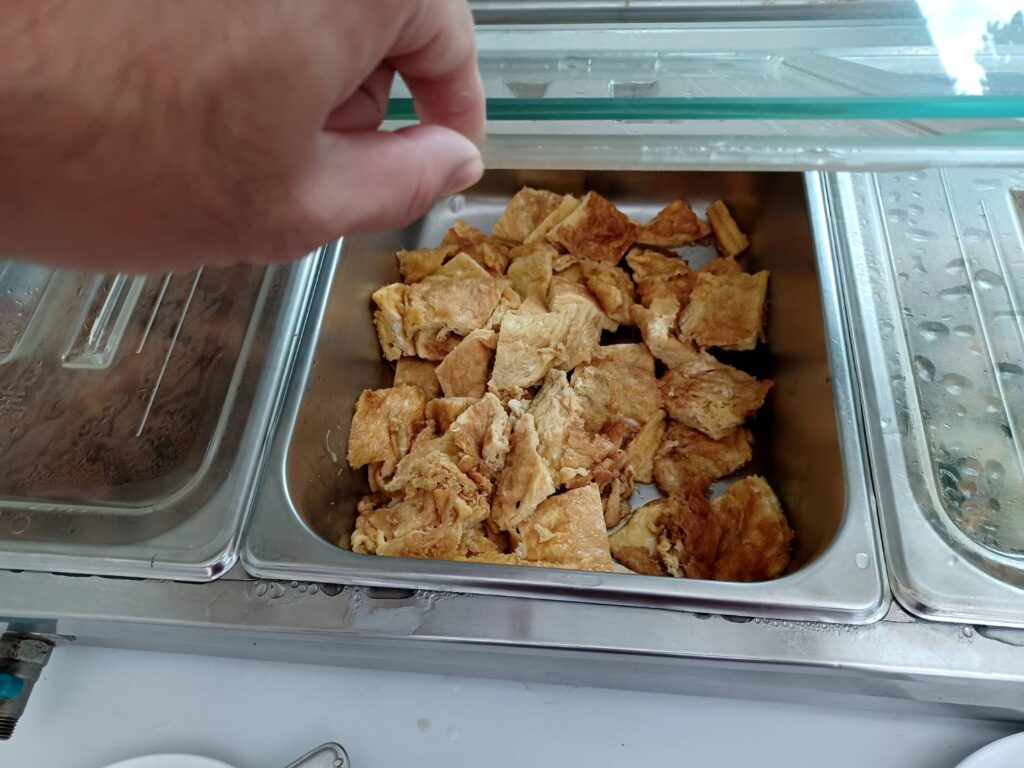 I didn't taste this, looks like chicken fried?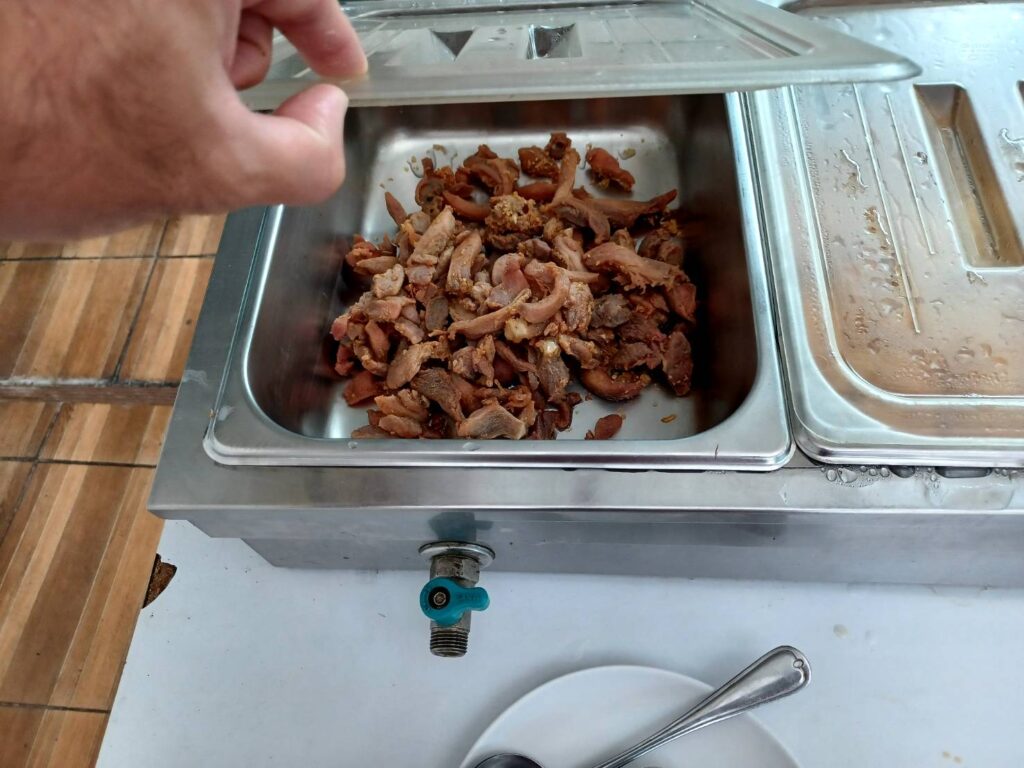 Sausage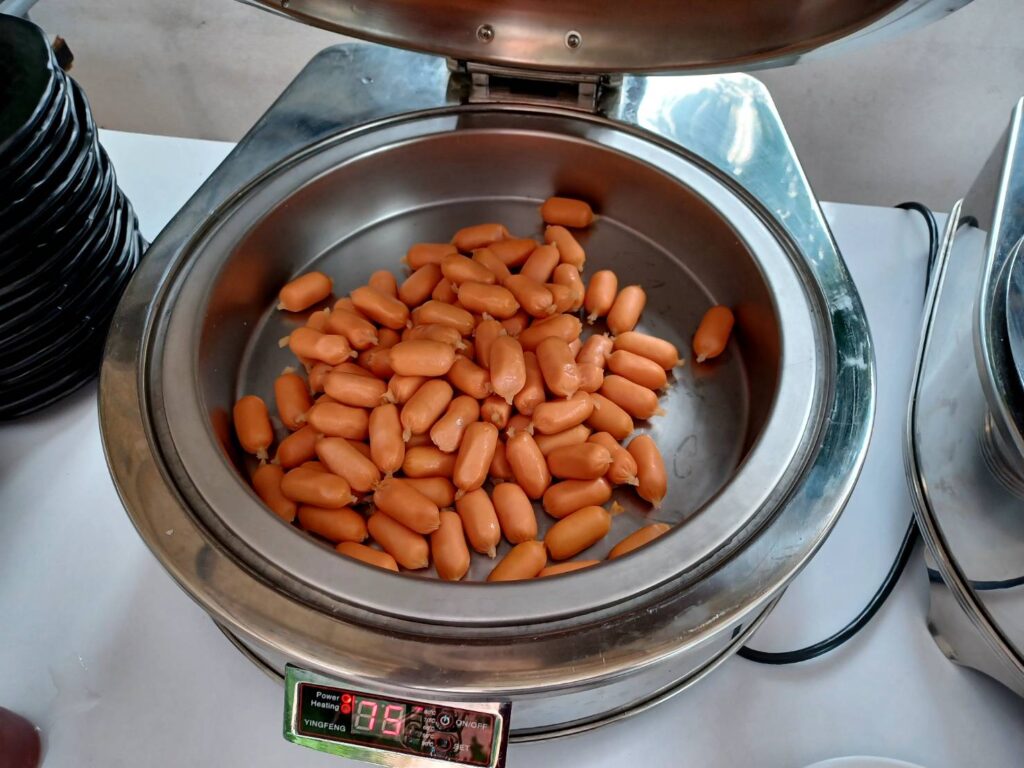 Vegetable soup.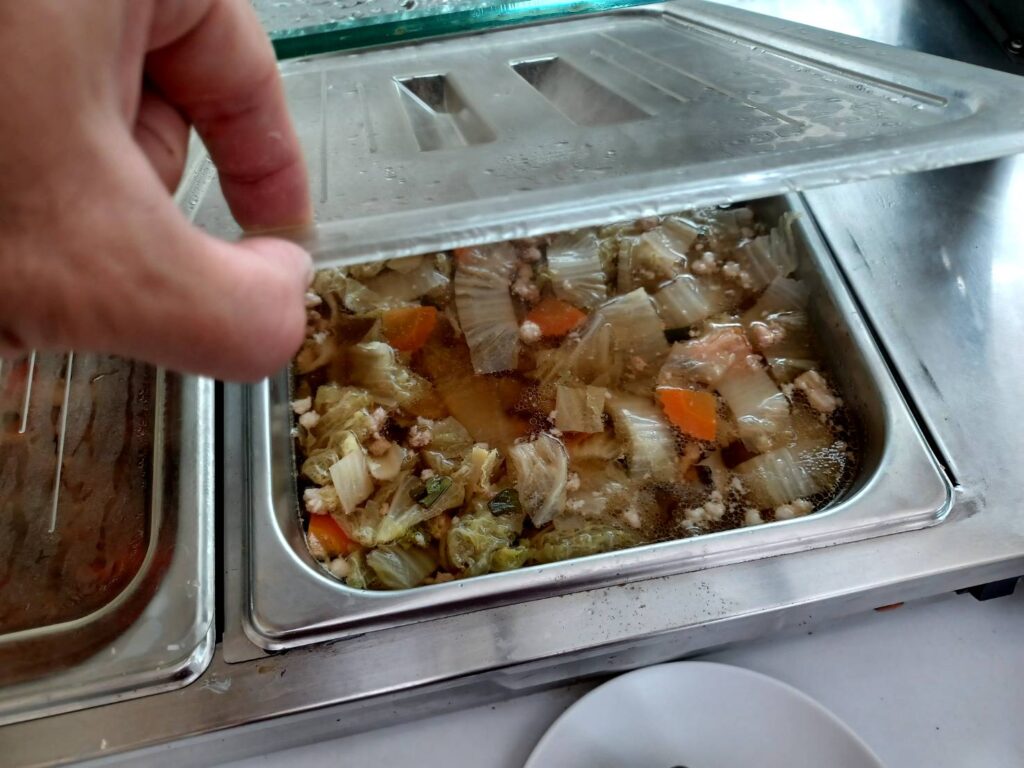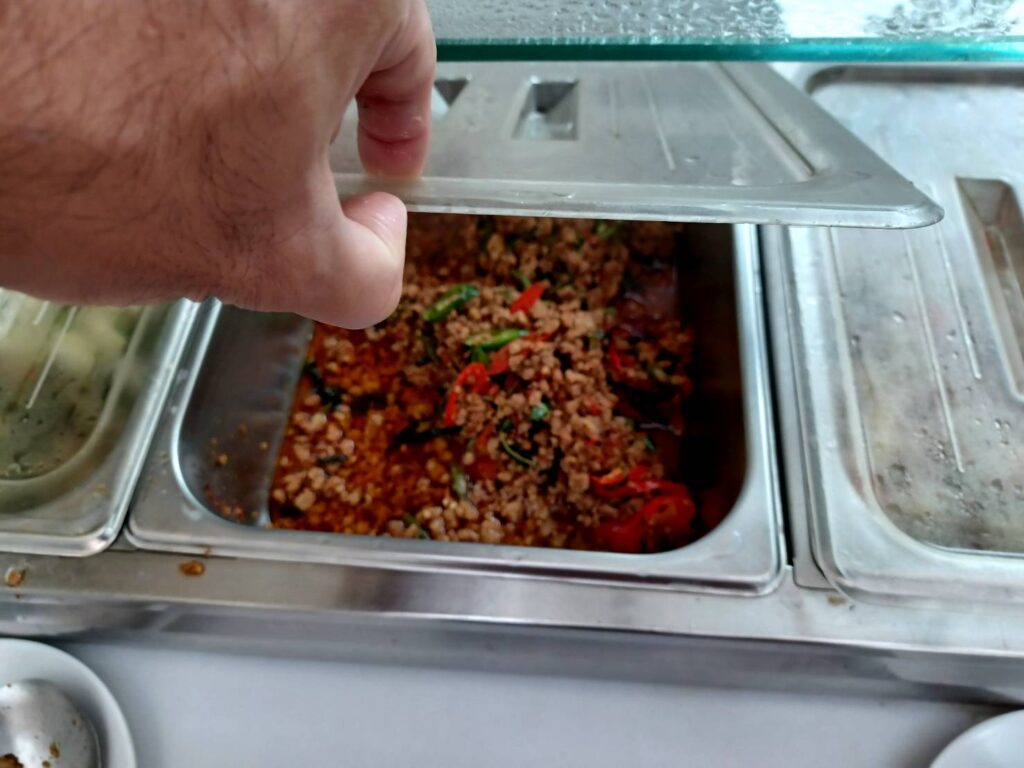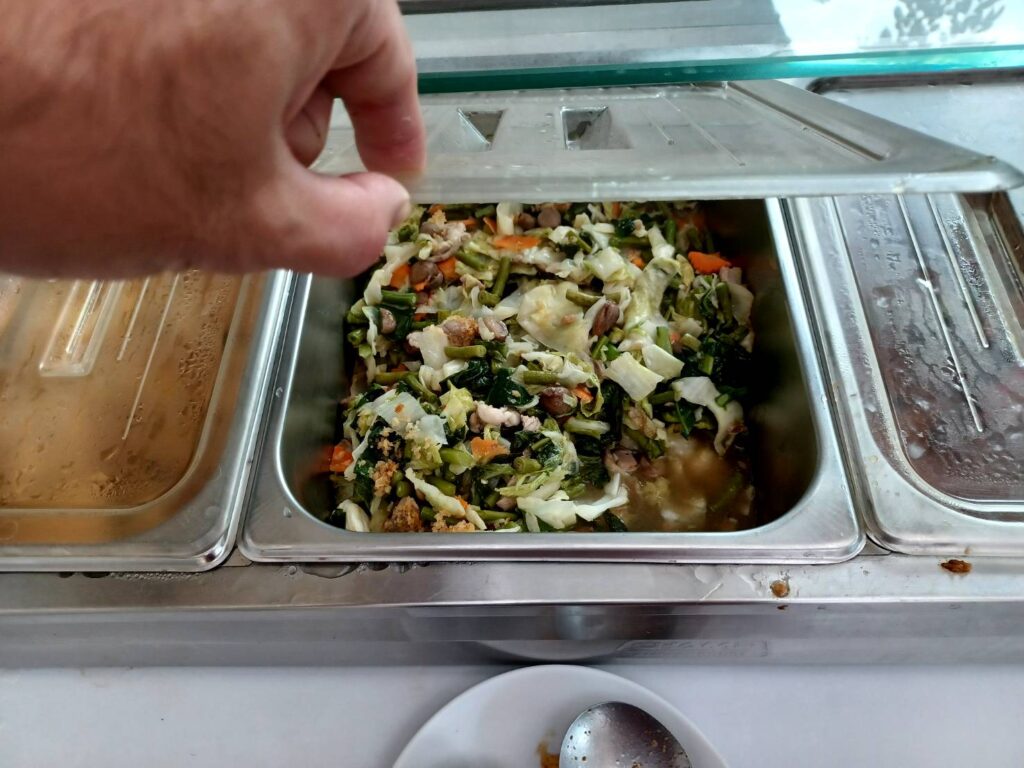 if you need drinks, you can buy at the shop next to reception. Microwave for heating your food.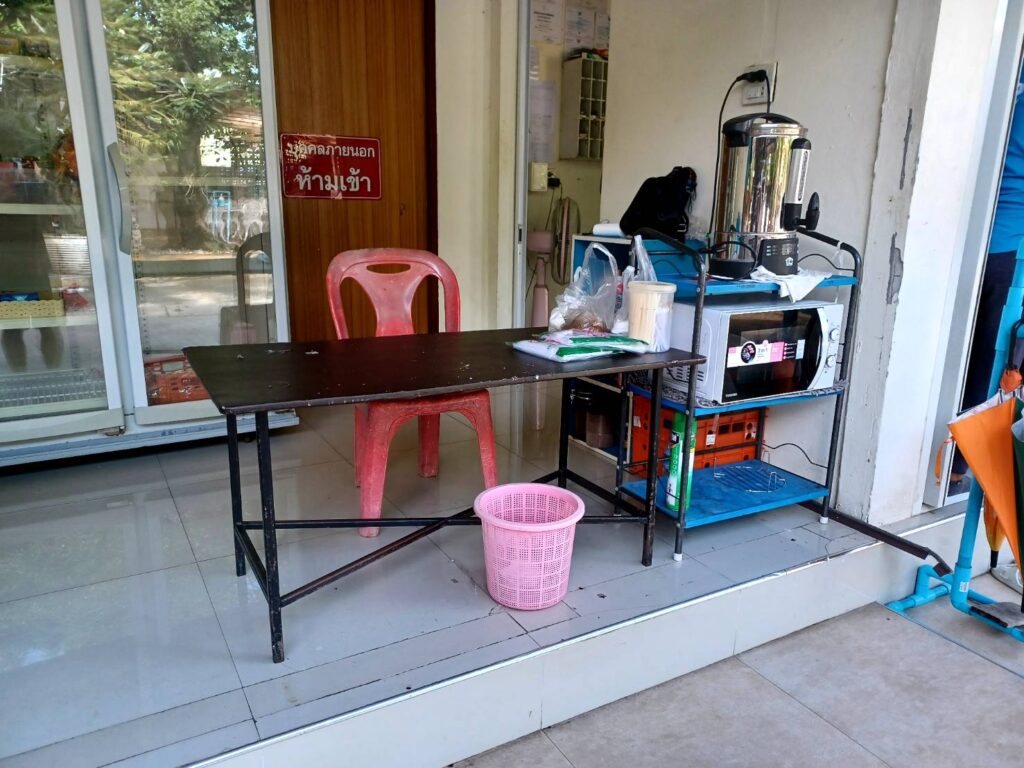 Here, this is my breakfast.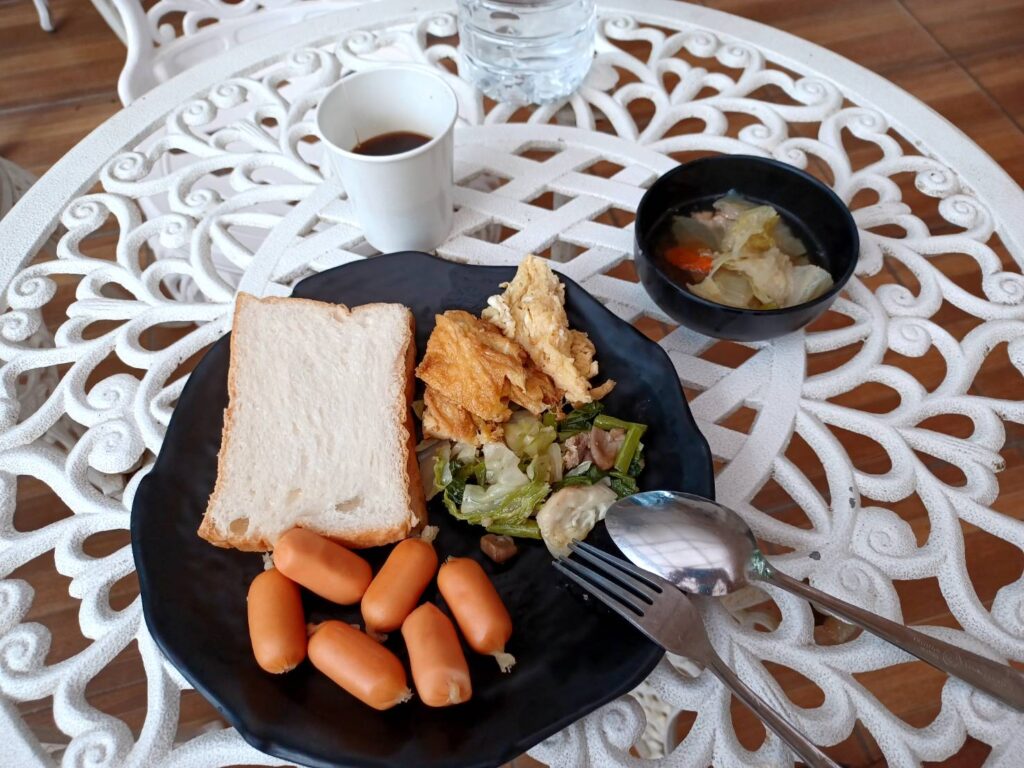 Drinking water at the terrace.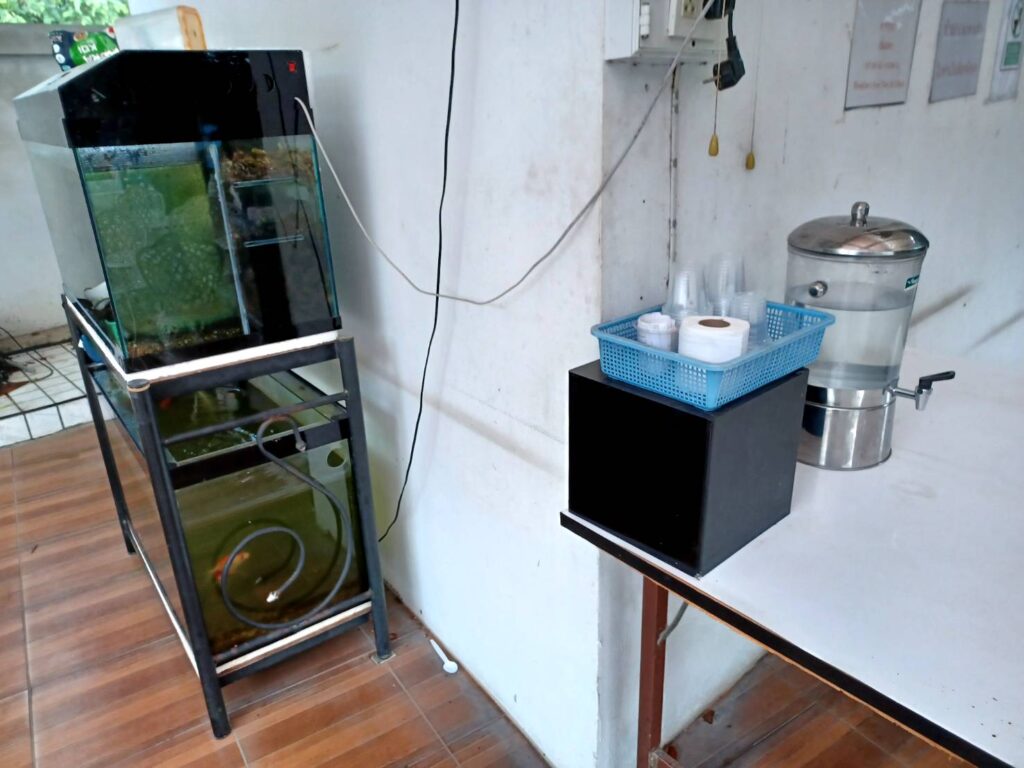 After the breakfast, I checked out the room to walk to bus terminal. Don't forget to retrieve your deposit 200 THB because they do not give you the receipt in advance.