From May 1st, 2022, PCR test package booking is no longer required so more and more tourists expect to be back to Thailand. On May 4th, I took direct bus service from Suvarnabhumi to Pattaya so I record here my experience.
Official page of bus operating company
https://airportpattayabus.com/
Bus ticket counter at Suvarnabhumi airport
Bus counter is located at exit No. 8 of 1st floor where you can find also taxi service from Airport to city. I arrived at 9:10 am and luckily purchased thicket leaving at airport at 9:30am. Fare is 130THB one way.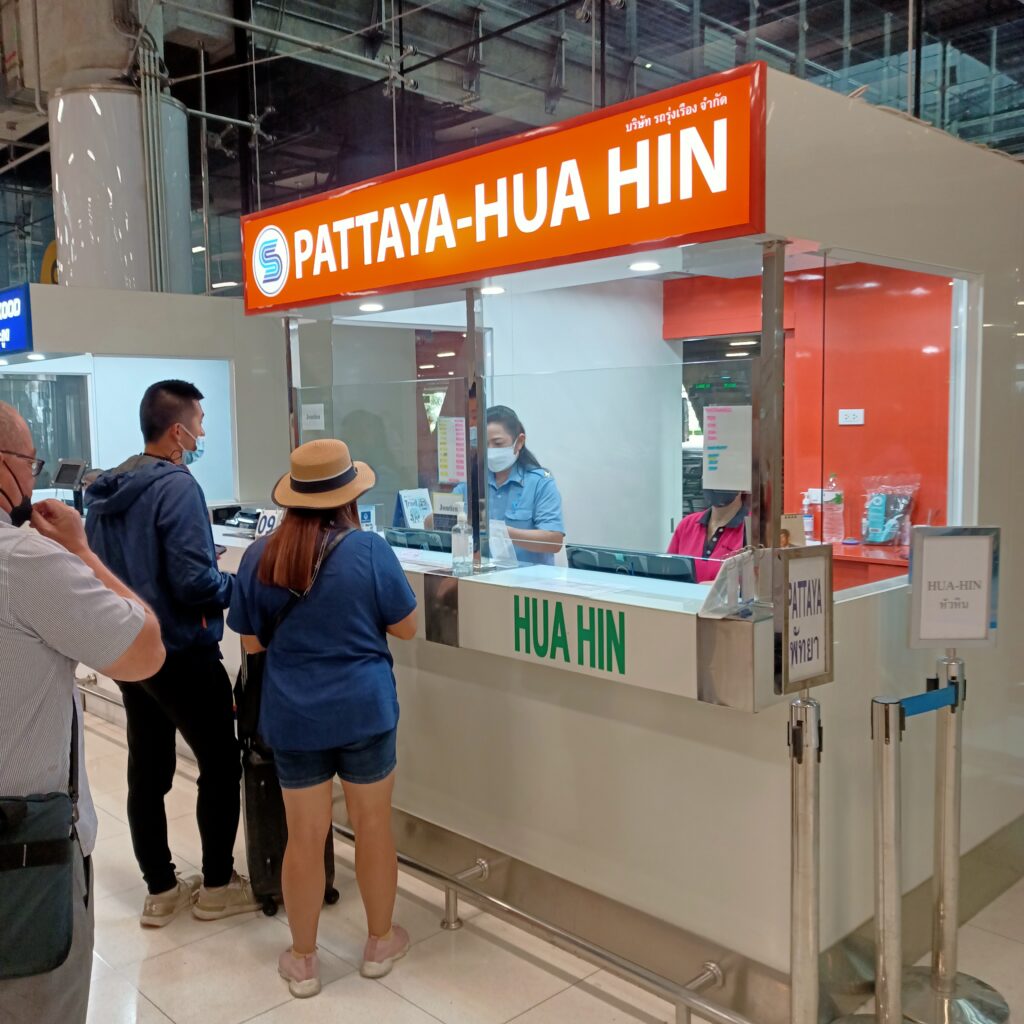 Below is the time table from Suvarnabhumi to Pattaya. Actually there is no time schedule for 9:30 on the table. It looks they are adjusting time table and bus availability day by day to handle increasing tourists for country reopening.
From Suvarnabhumi – 9:00, 10:00, 11:00, 12:00, 13:00, 14:30, 15:00, 16:30, 17:30 and 19:00

From Pattaya – 7:30, 9:00, 10:00, 10:30, 12:00, 13:00, 14:30, 16:00, 17:30 and 19:00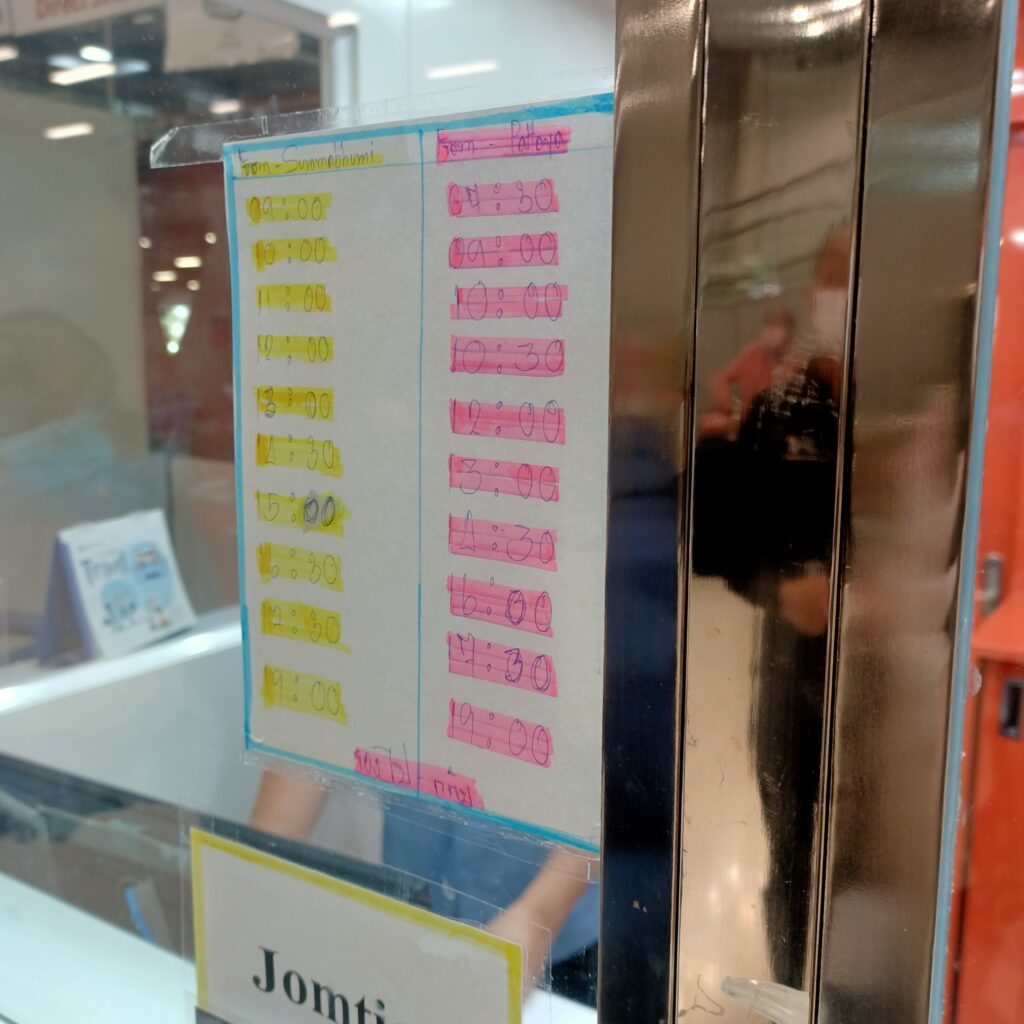 Price and schedule was updated on August, 2022 as below. More service but bit increased price (143THB).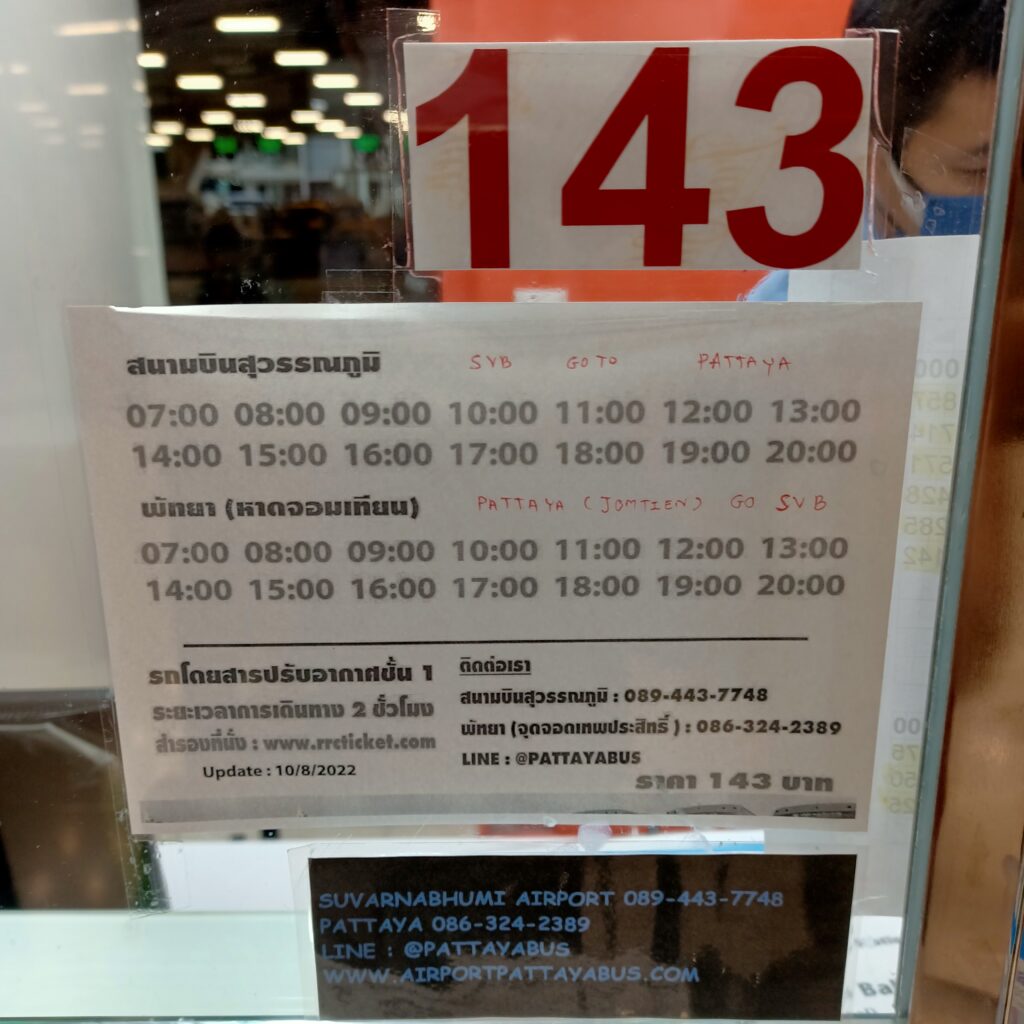 ↓updated on Feb 2023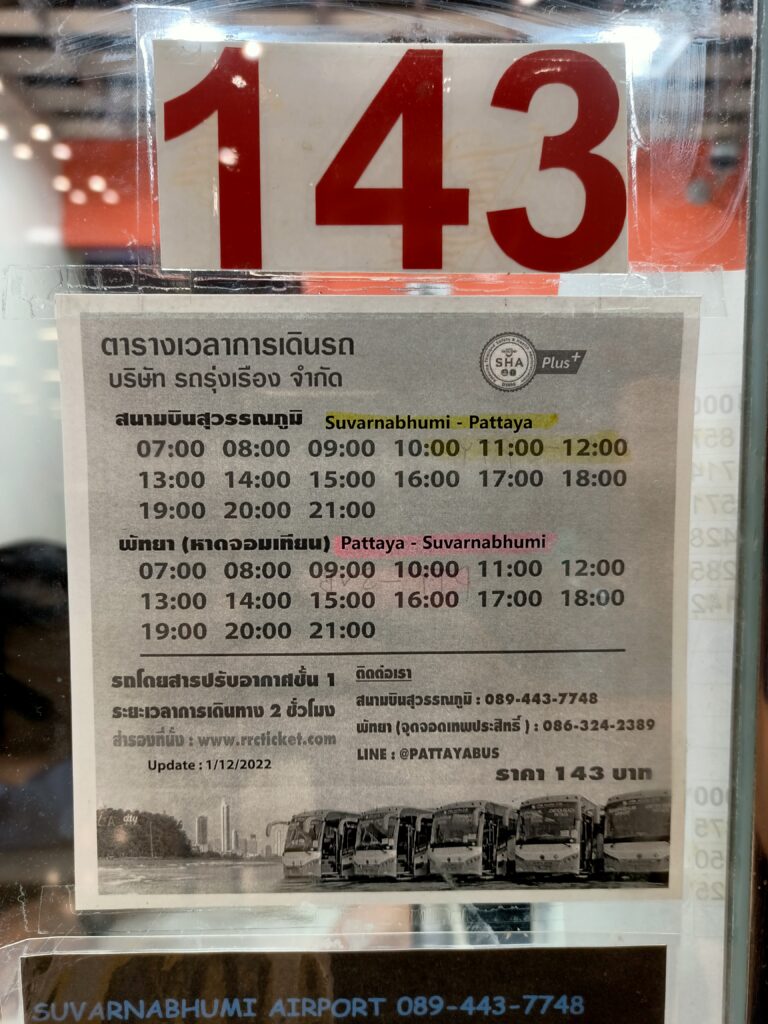 This time, bus starts at 9:30 am.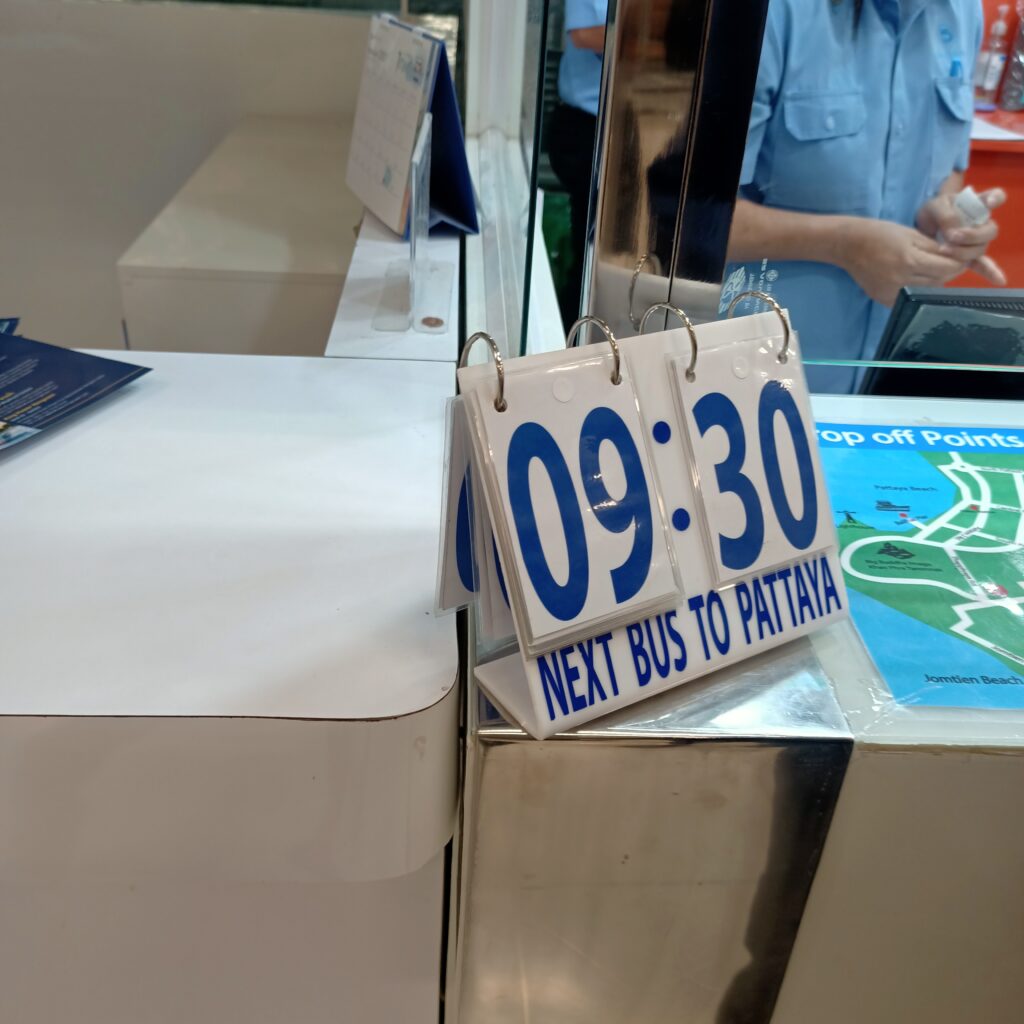 One suitcase sized baggage up to 20kg per passenger is allowed to put in the bus for free. If you have more, you will be charged based on the size.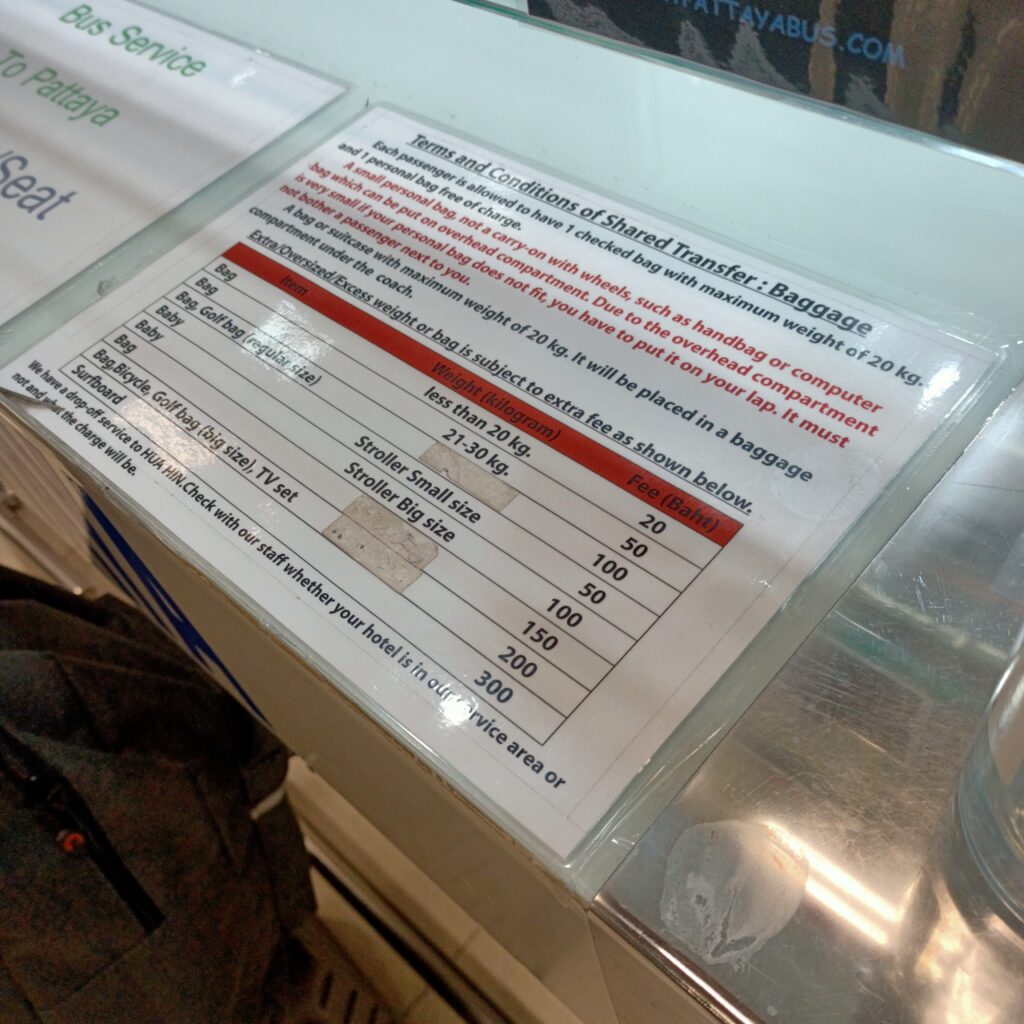 Here is my ticket. Bus departure time was revised by handwriting.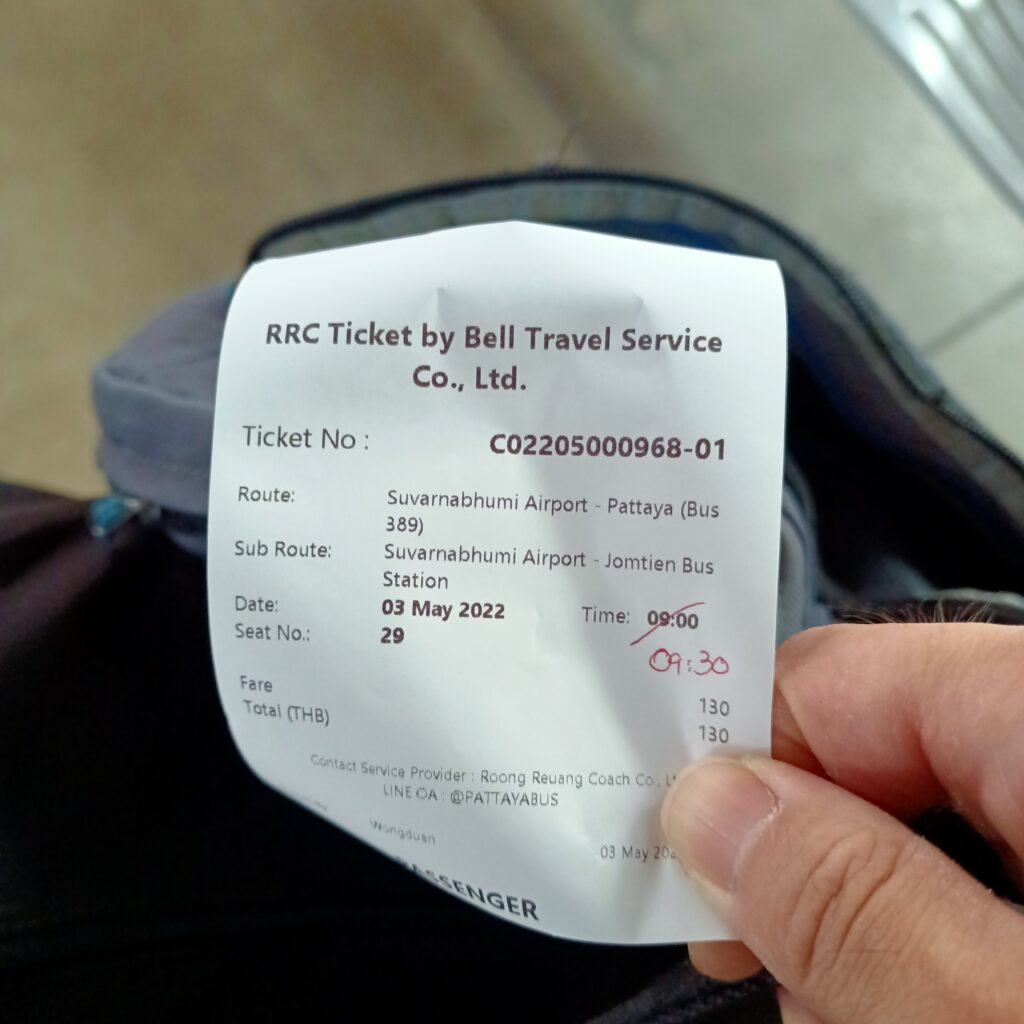 I nevee tried but ot seems they have also bus to Khao san and Koh chang from same gate 8.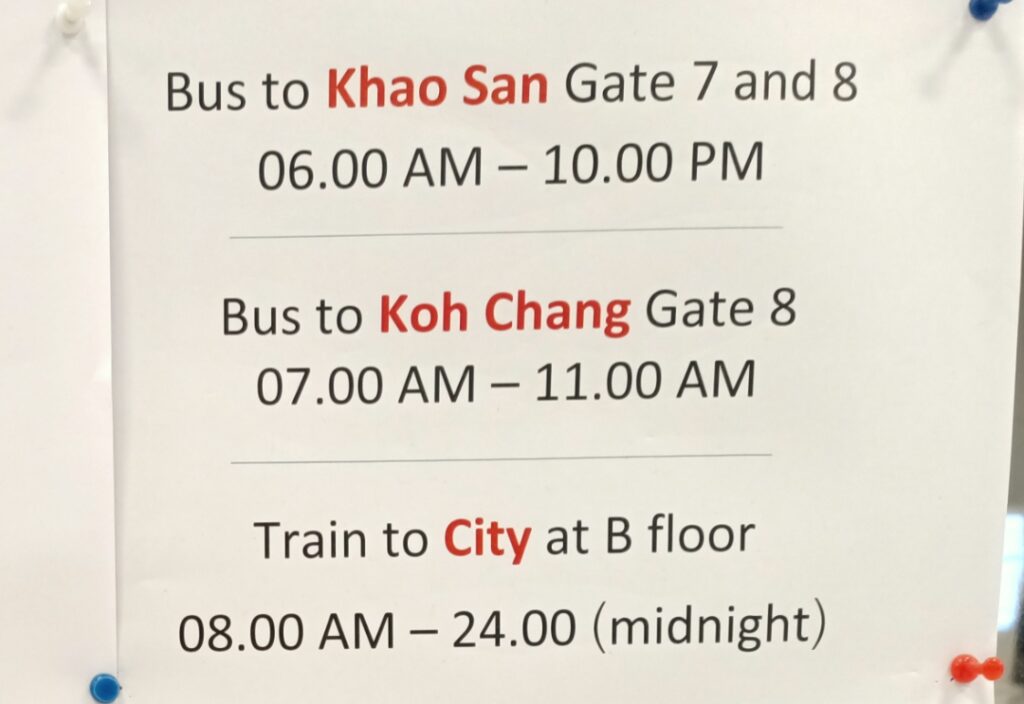 This schedule is for Hua Hin from Suvarnabhumi airport.
From Suvarnabhumi – 10:00, 12:30, 14:30 and 18:00

From Hua Hin – 10:00, 11:00, 14:00 and 17:00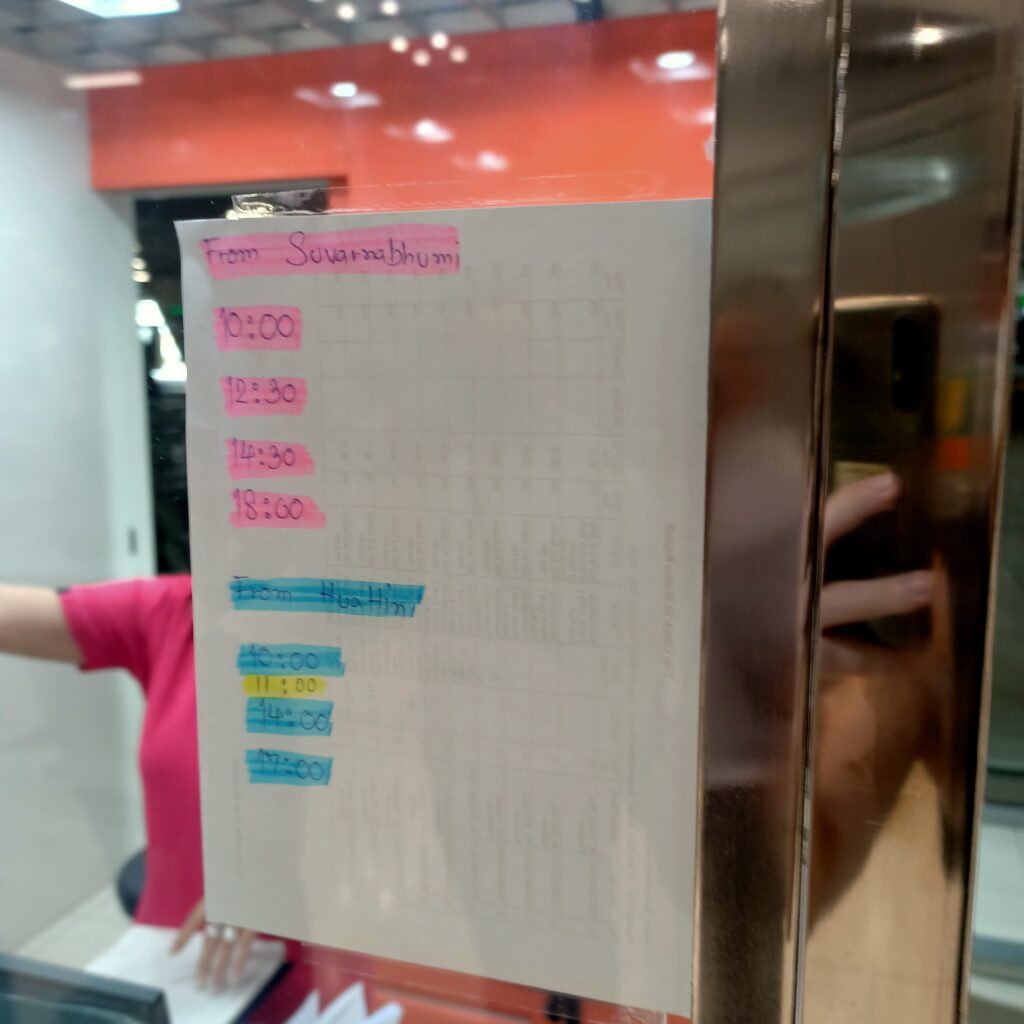 You can see also my bus trip report to Hua hin.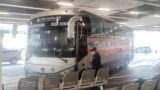 Bus trip from Suvarnabhumi airport to Hua Hin. Updated Aug, 2022
Welcome  back to fitravelife.com. Continuous from Pattaya trip 2 weeks ago, I had trip to Hua hin from Suvarnabhumi airp...
At 9:20am bus company staff called all passengers to go to bus stop outside.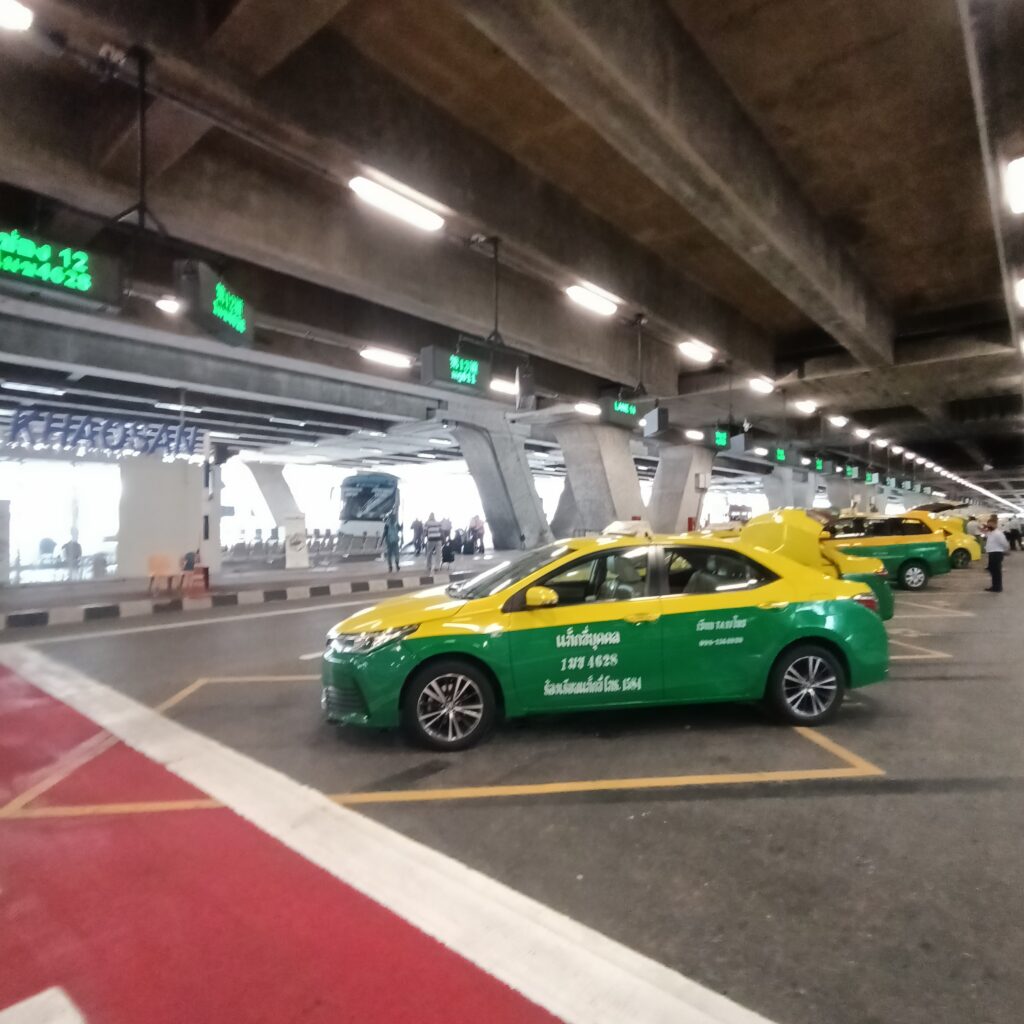 Bus starts form here next to taxi waiting area.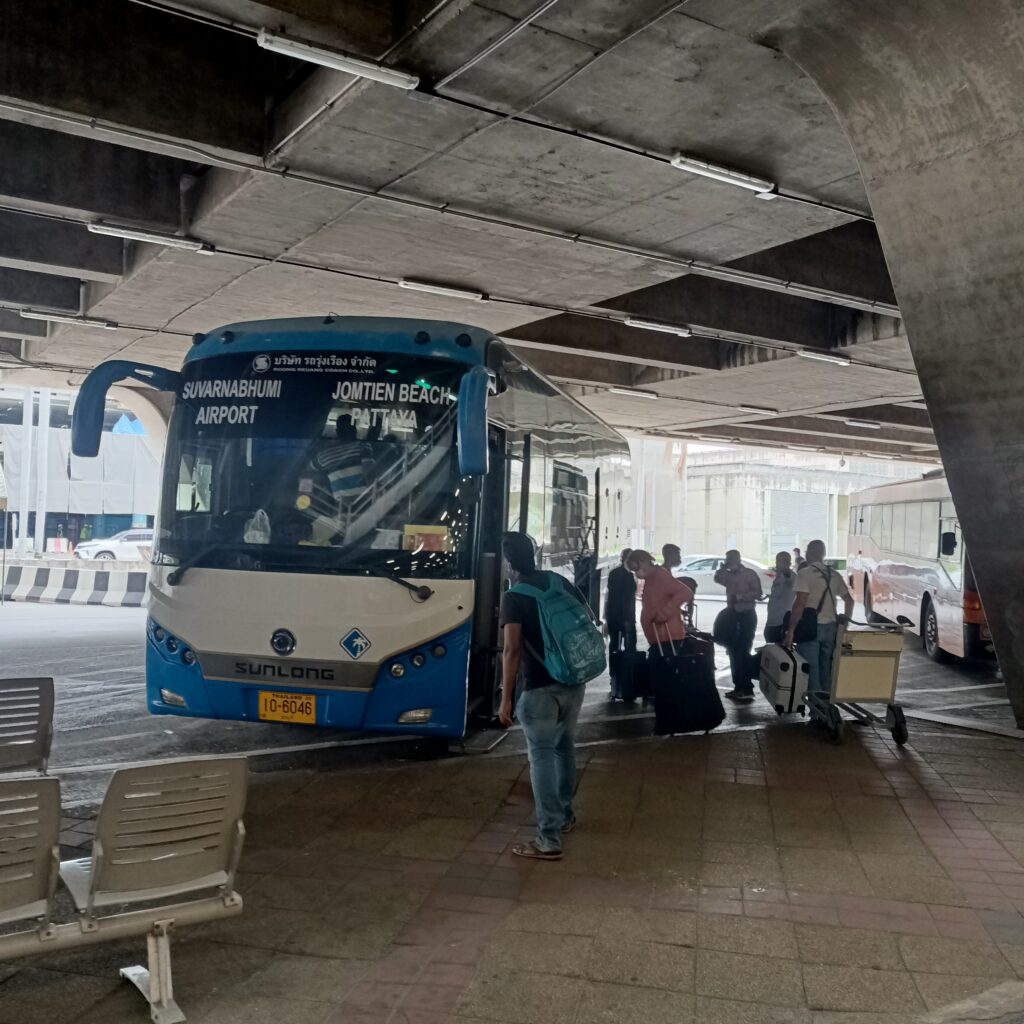 Bus seat is fixed for everybody. you can check your seat number on your ticket and find your seat number matches on the overhead baggage space.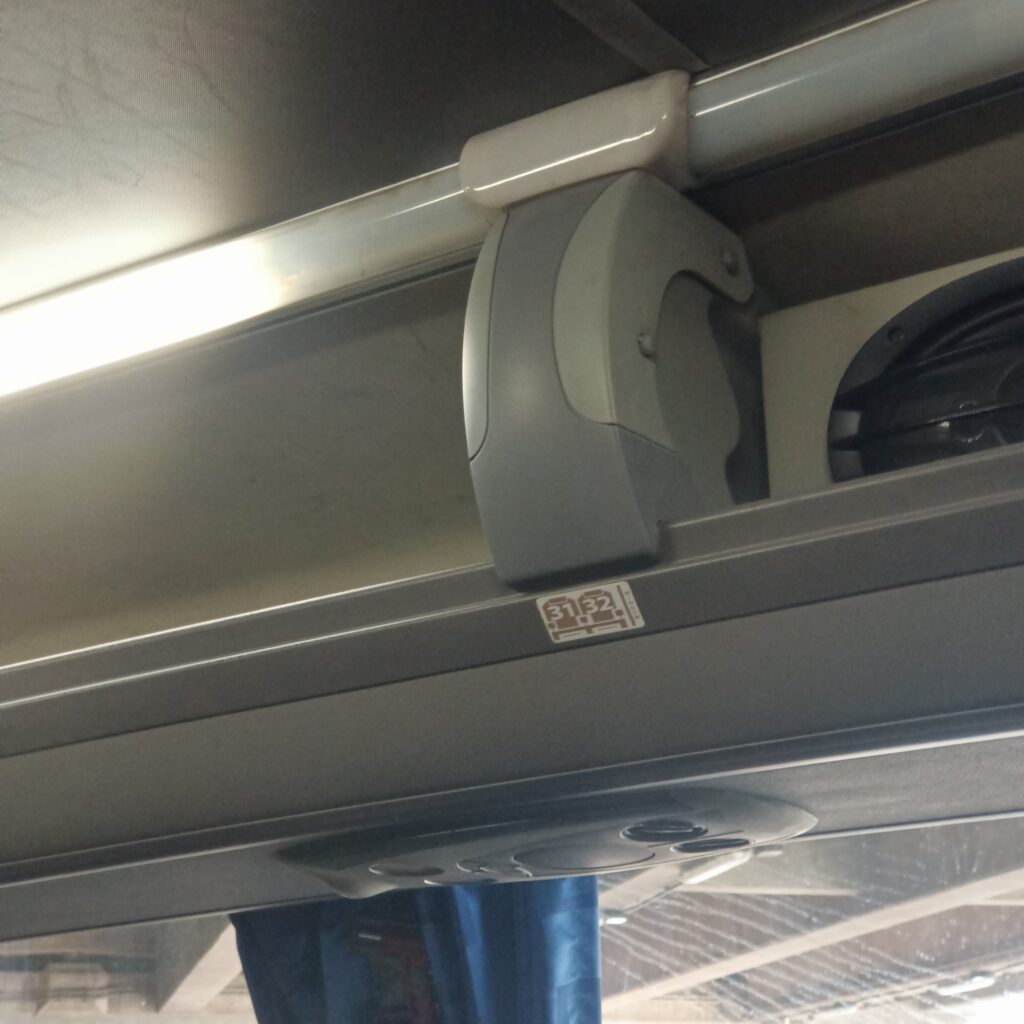 Bus got full before departure time. It was lucky this time I could get the ticket for the bus starts soon. There are total 36 seats on one bus.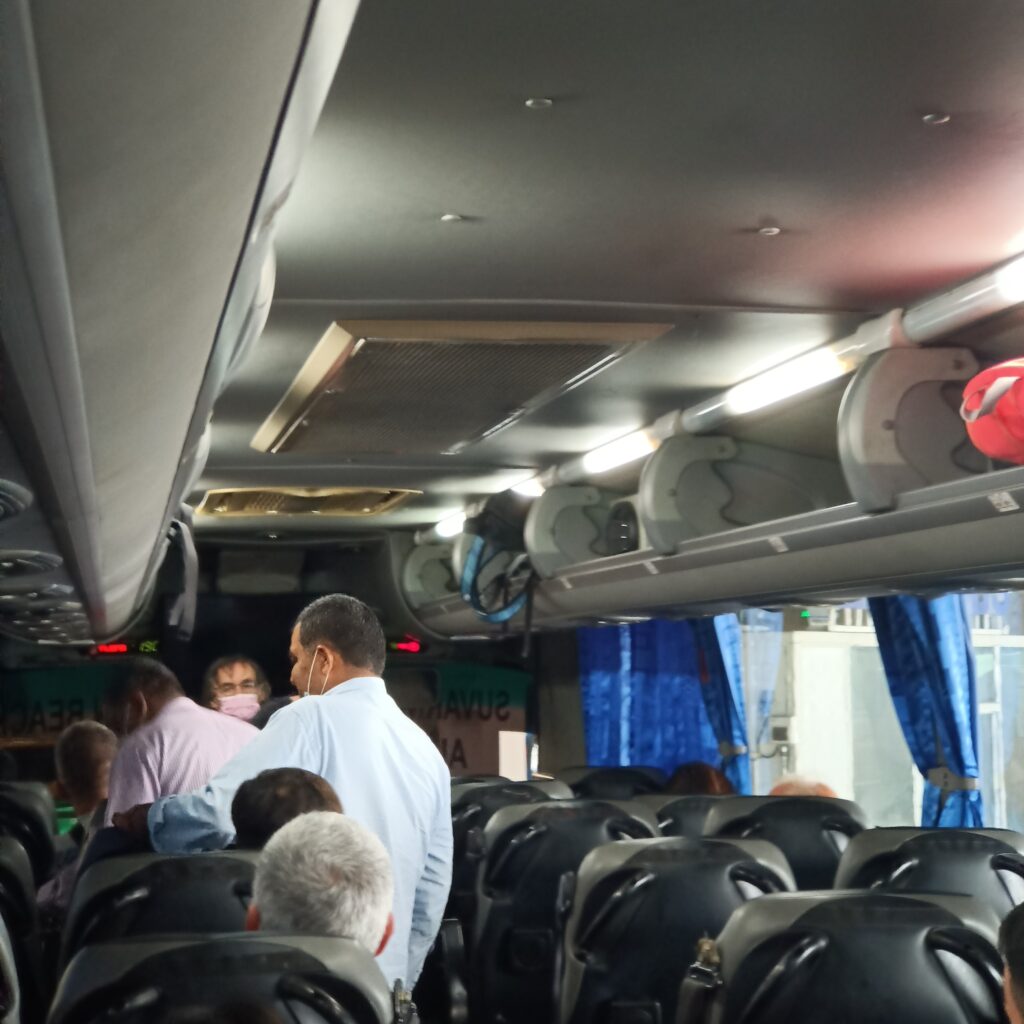 Bus seat has enough leg space to stretch your legs.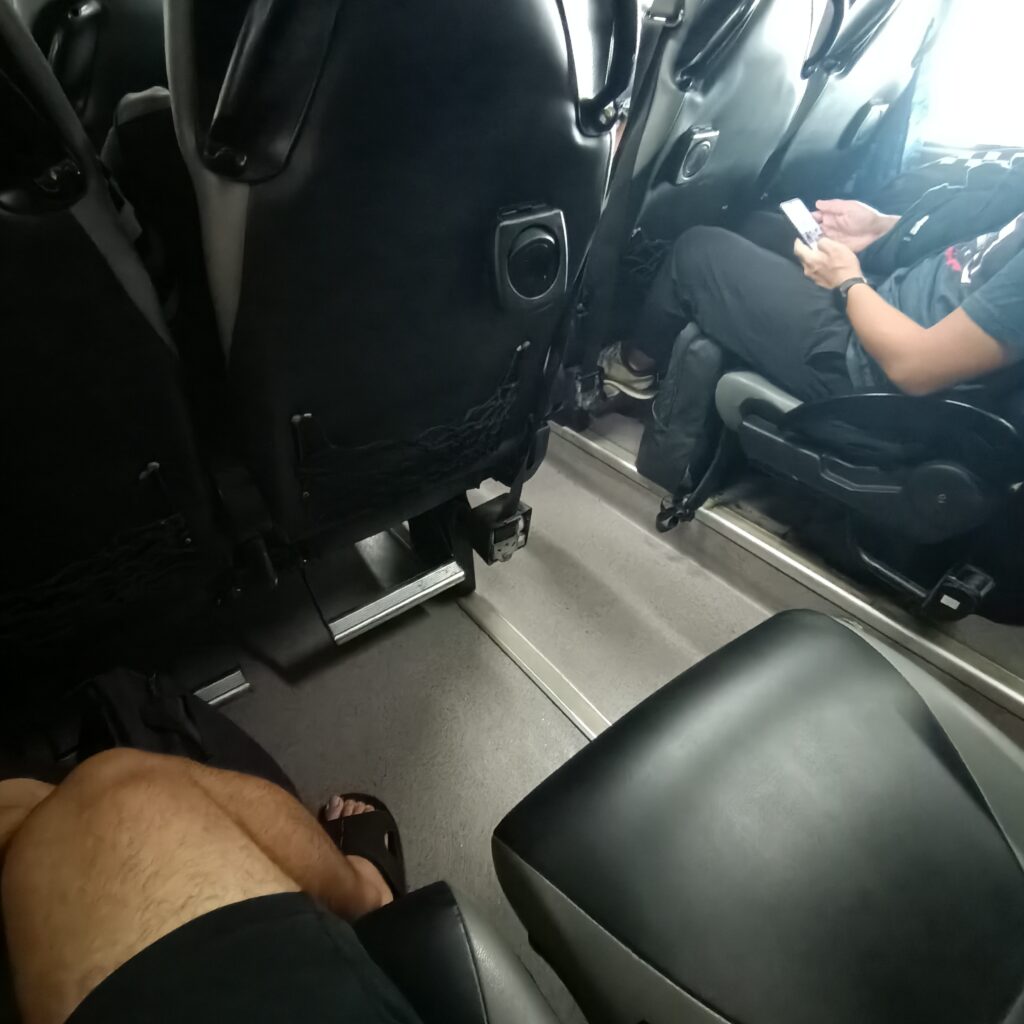 Drink holder on the seat back.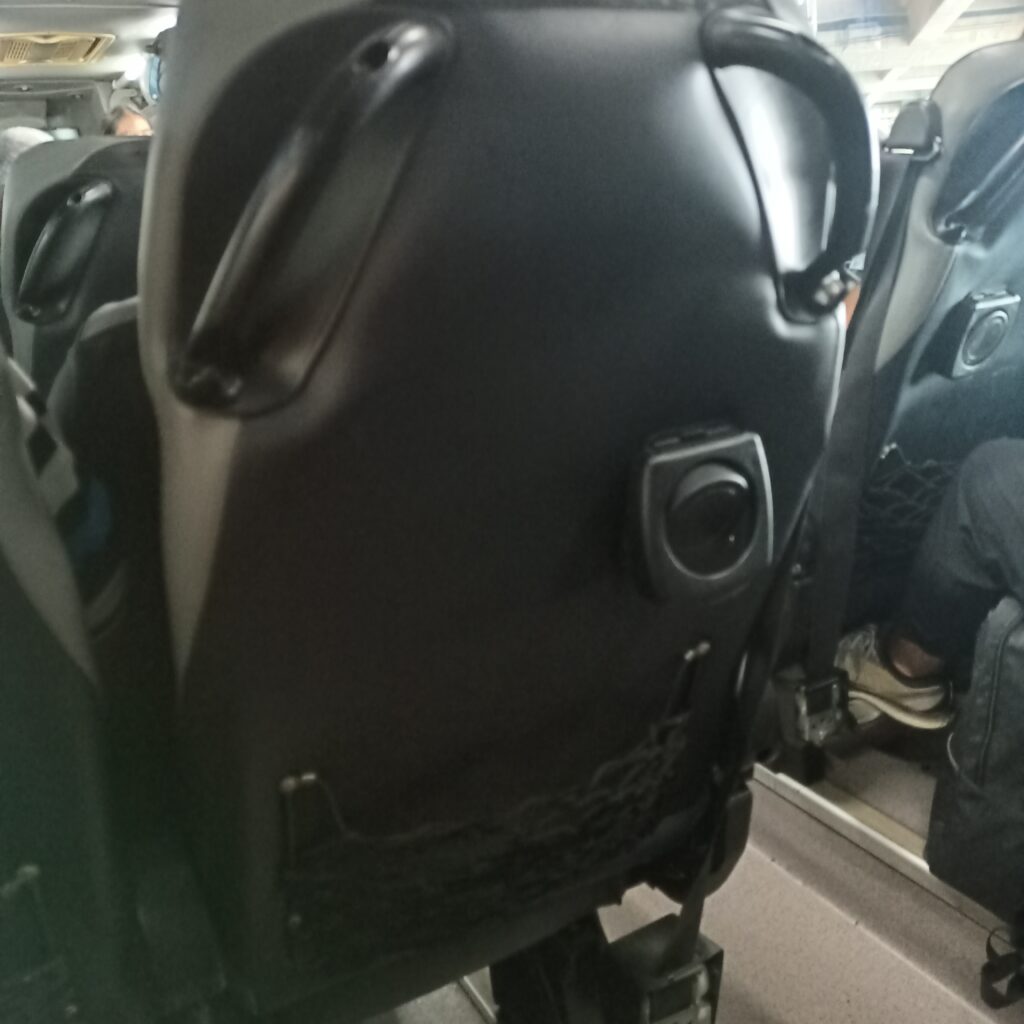 Toilet is the back side of the bus. Bus will go to Pattaya without stop so you can use rest room inside the bus in case you need.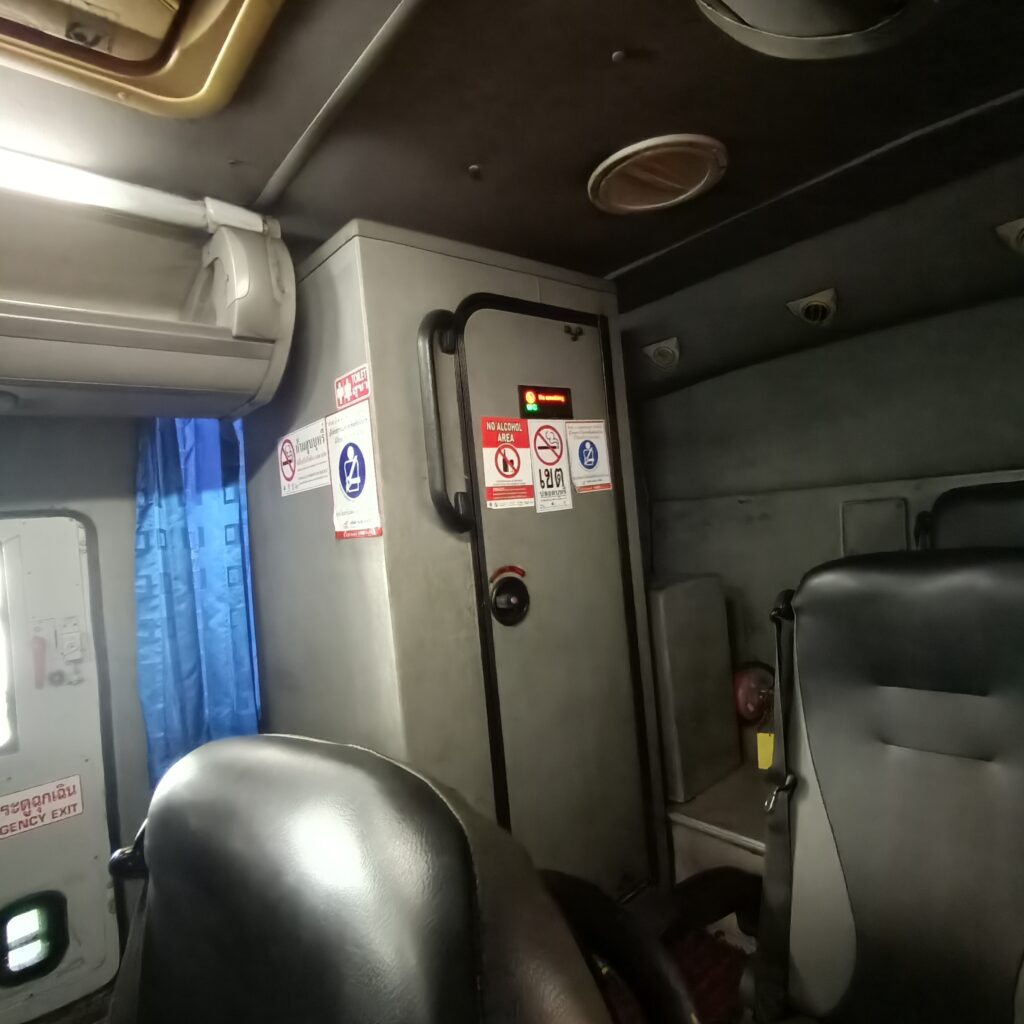 Sorry, it was a but hard to take photo inside of toilet on the road. I didn't see the paper so you need to prepare in advance.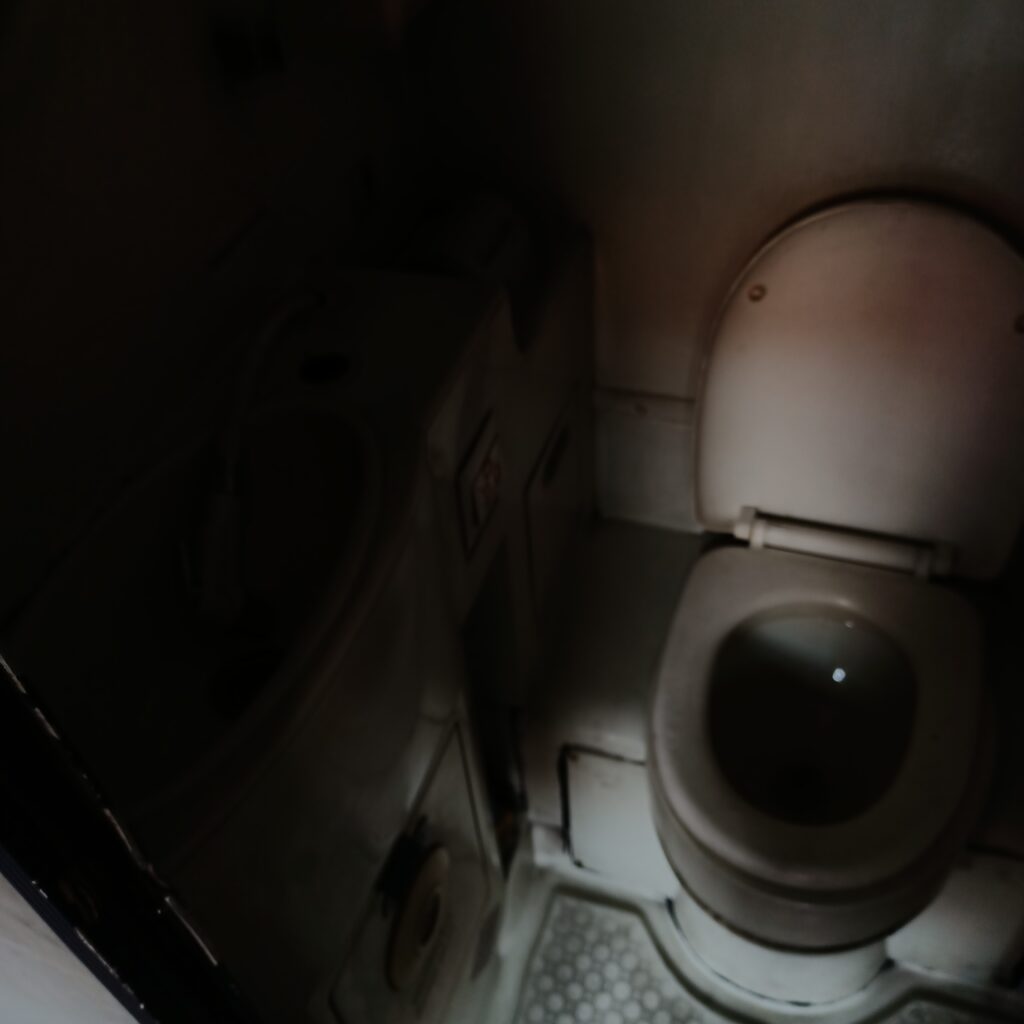 Bus passed by airport building then headed for highway.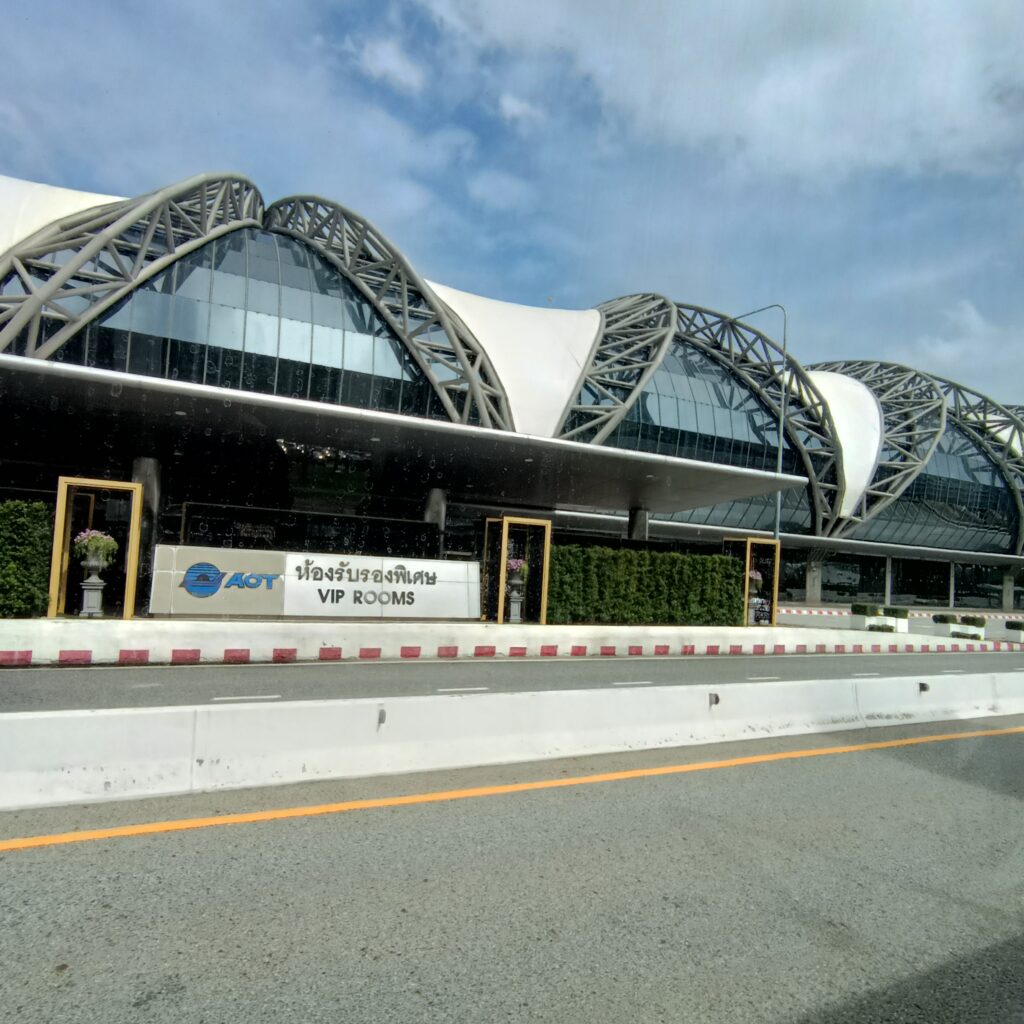 Bus firstly stops on Sukhumvit road near North Pattaya road. After that, going on the Sukhumvit road, they will stop near Central road, South Pattaya road and Thep Prasit road.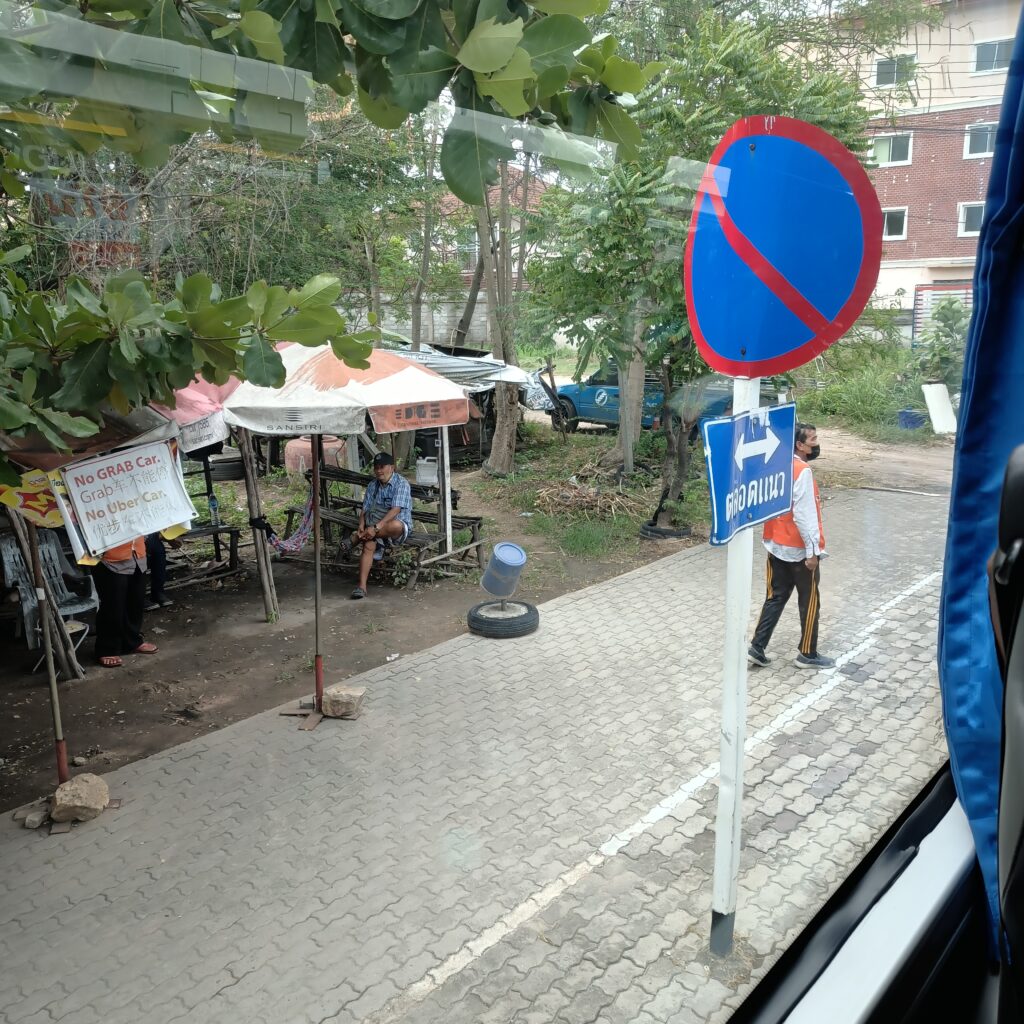 You can find motorcycle driver and Songteaw in each stop.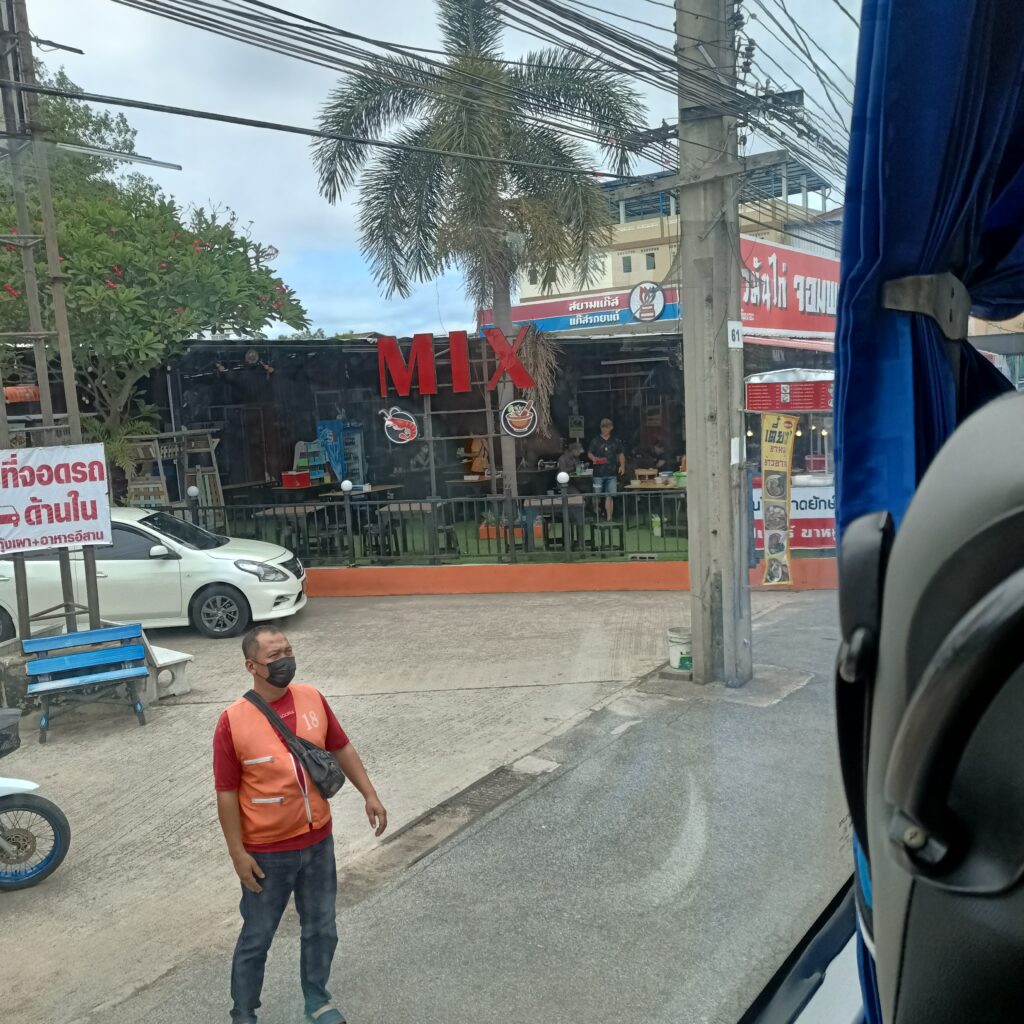 Bus station at Pattaya
Finally bus will reach at the bus station in Pattaya. This time. travelling time was 1 hour and 50 minutes.
Bus stop at Pattaya.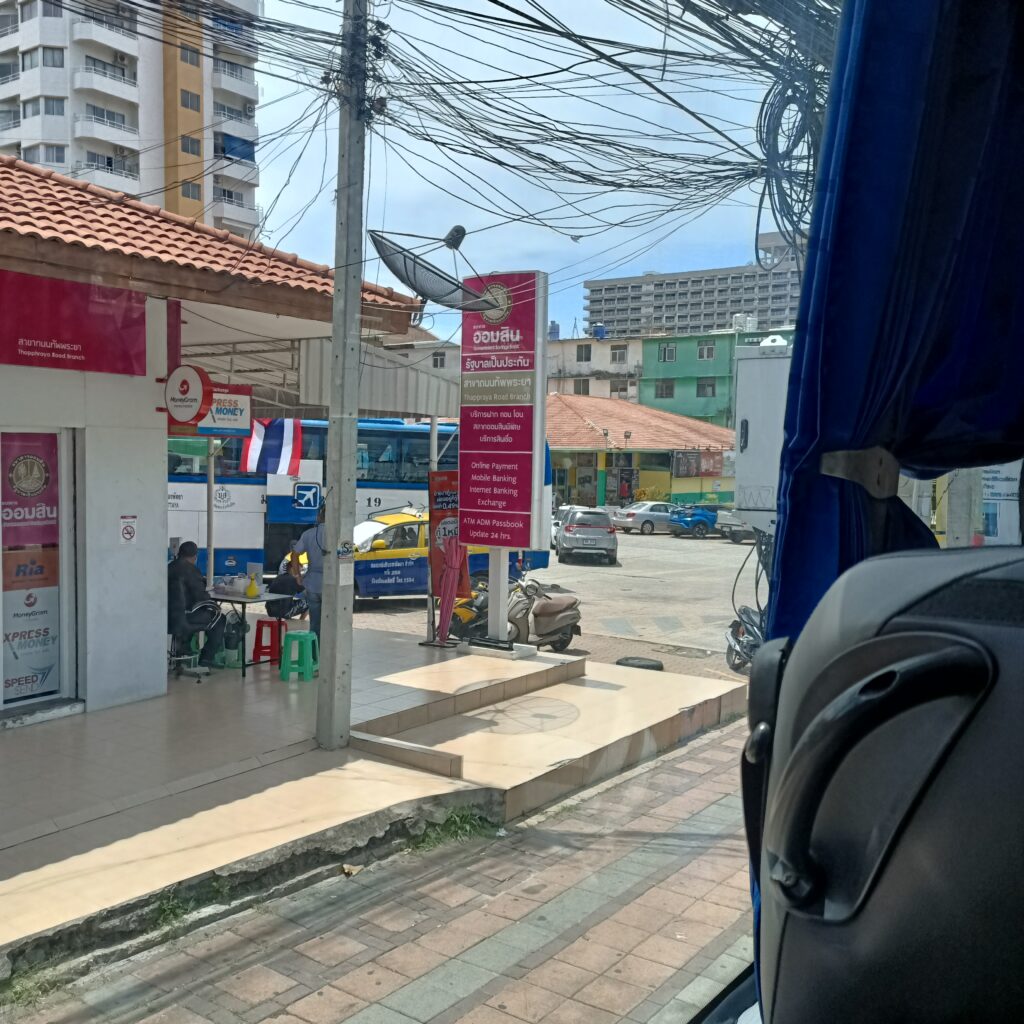 When you go back to Suvarnabhumi airport from Pattaya, you can take bus from here. You can find some food and snacks in Foodmart next to bus station.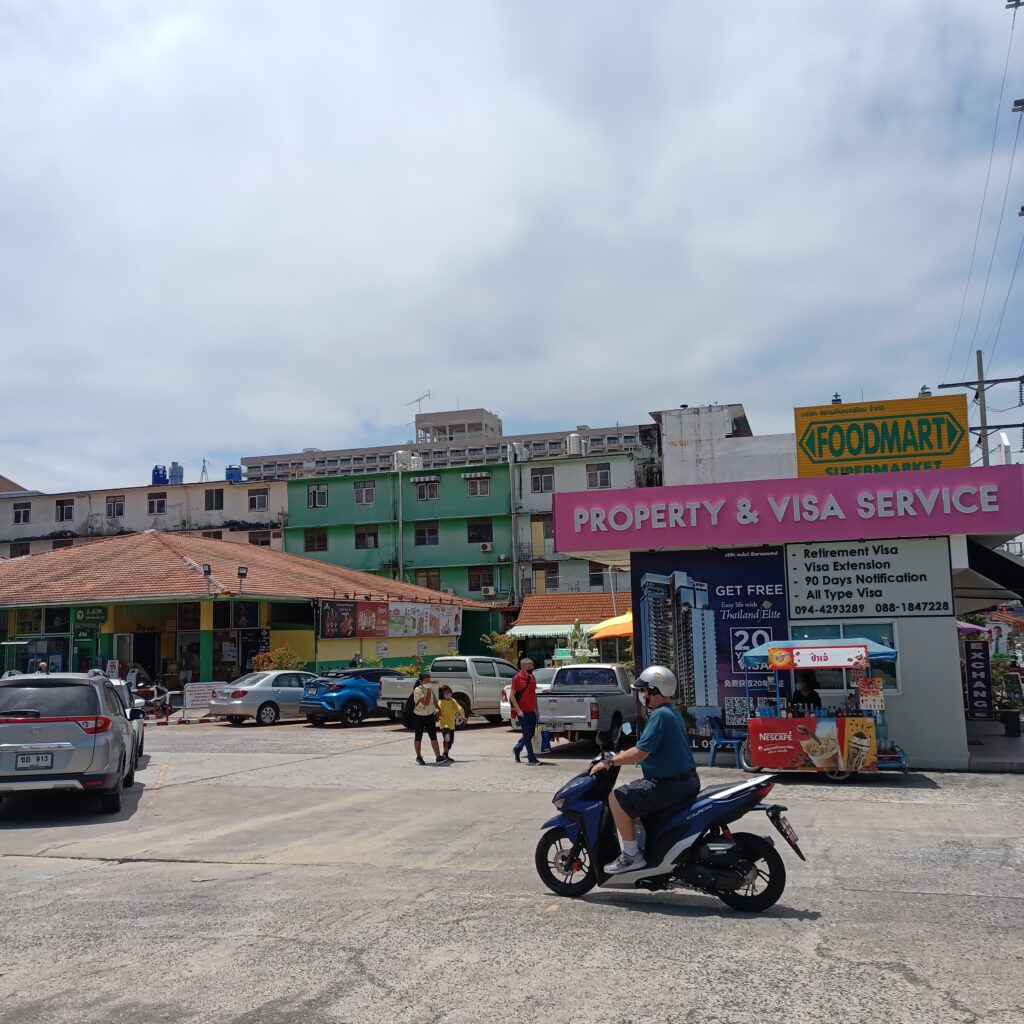 Taxi and Motor bikes are stand by at the bus station.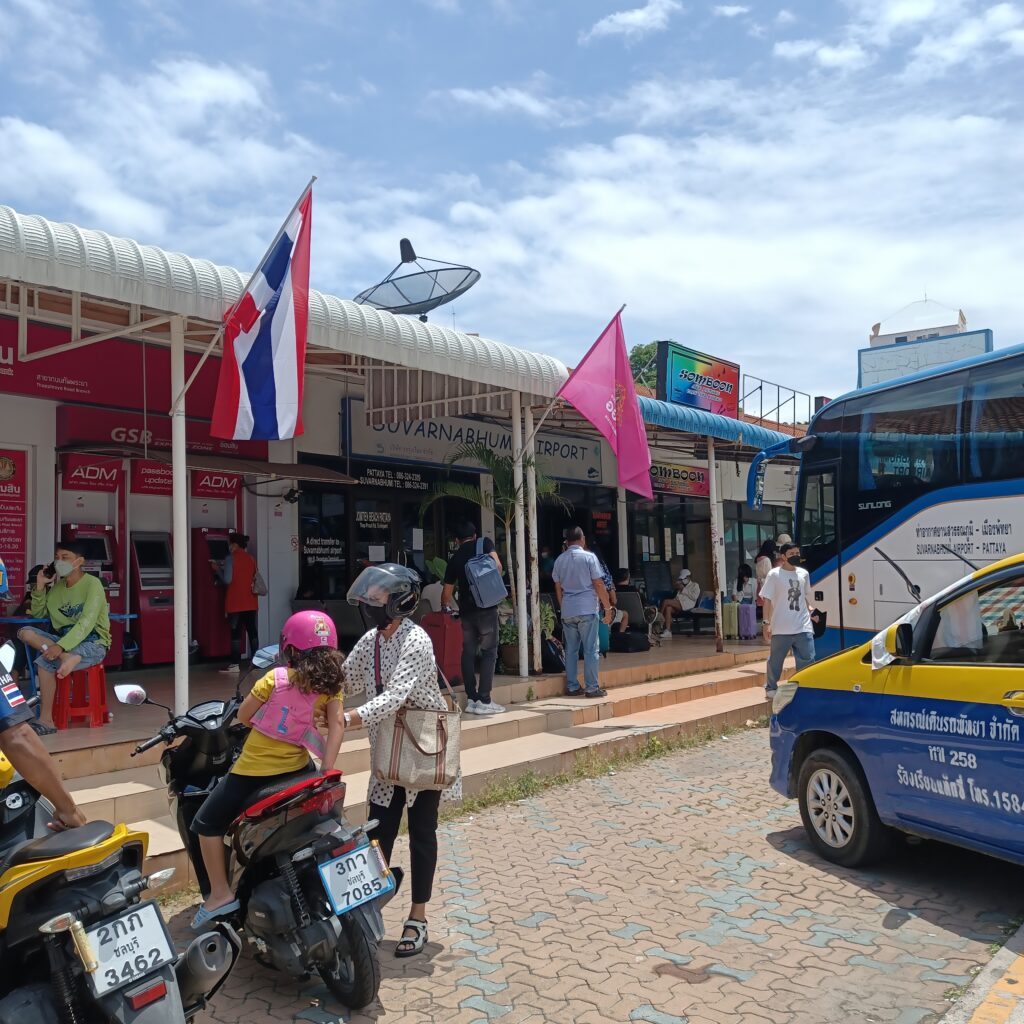 Inside bus ticket office, one day advance booking is available at this office. Online can be made 30 days before traveling date.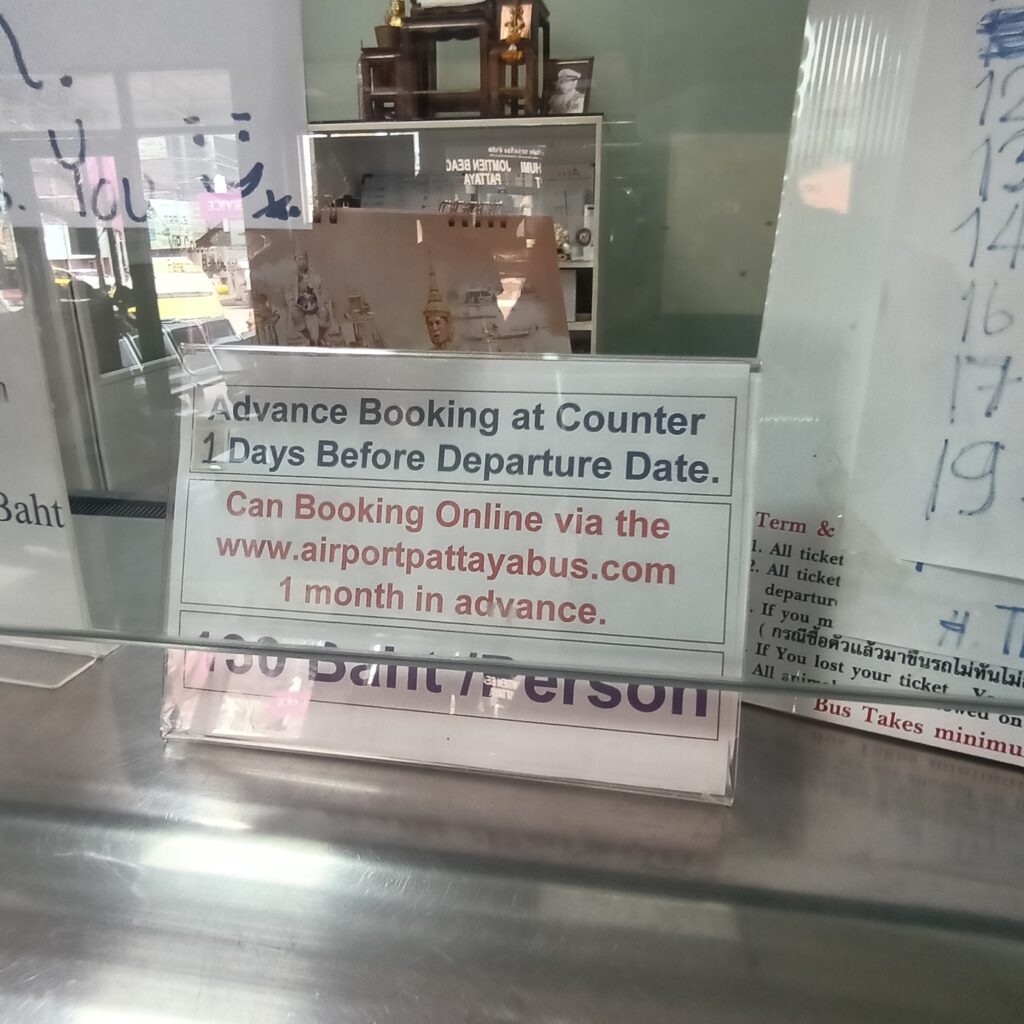 Toilets in ticket office.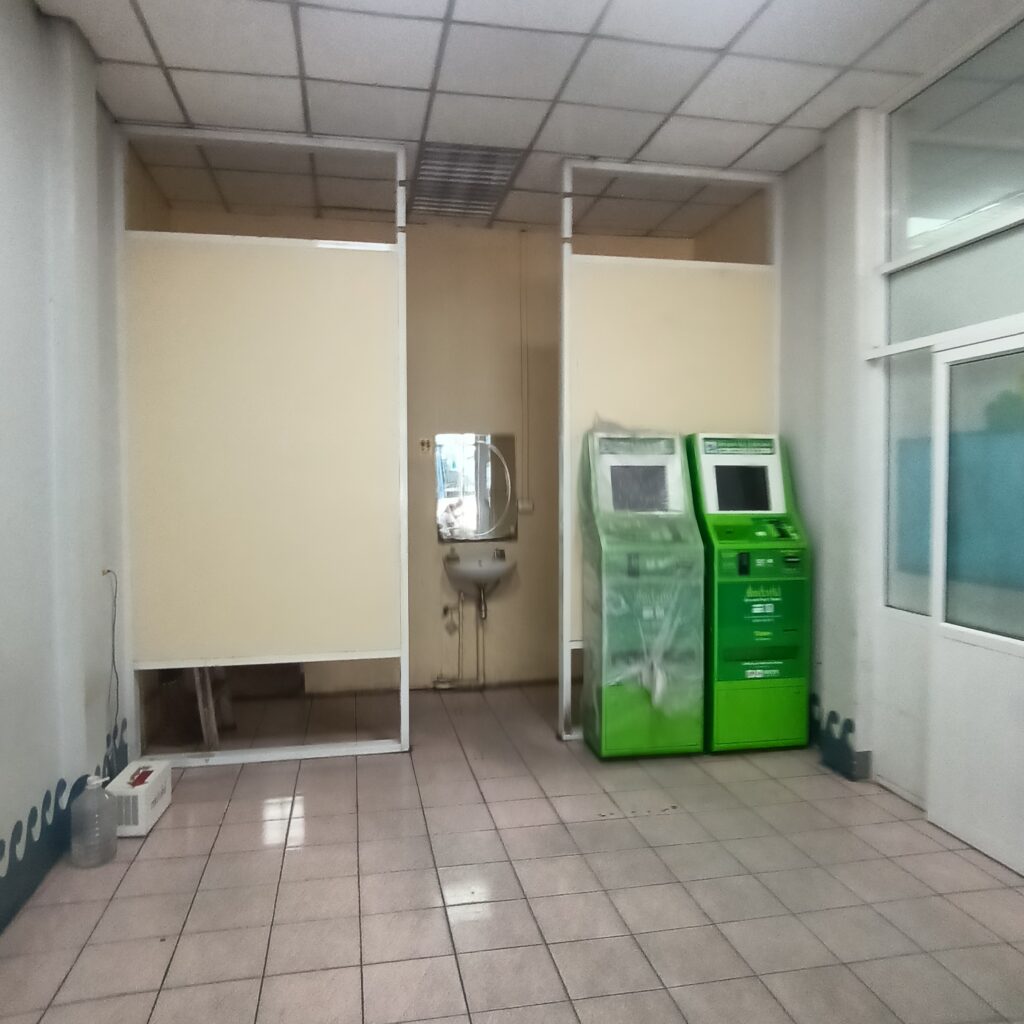 If you want cheaper way to Pattaya beach from this bus station, you can cross road carefully then wait for Songteaw to go to main area of Pattaya.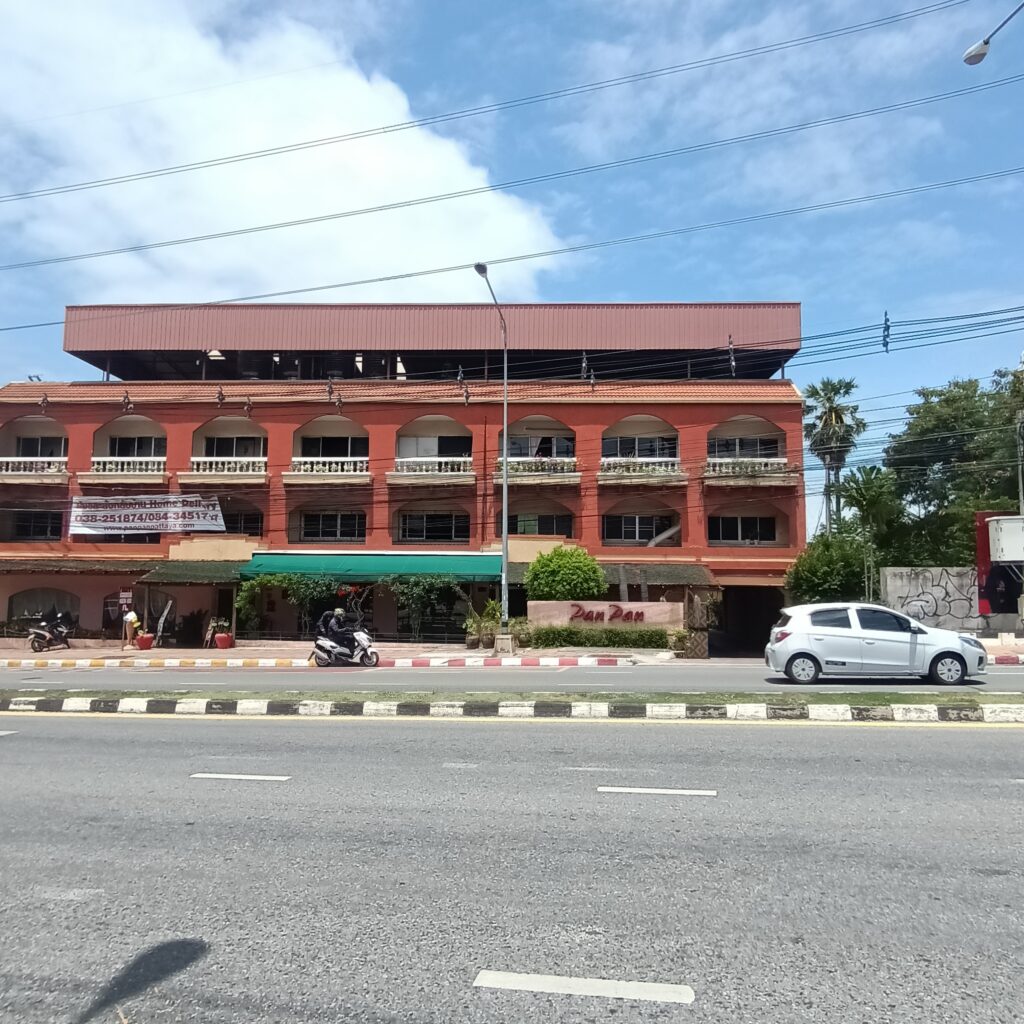 Just waive your hand to stop Songteaw. Fare is only 10 THB. You can just give to driver when you drop.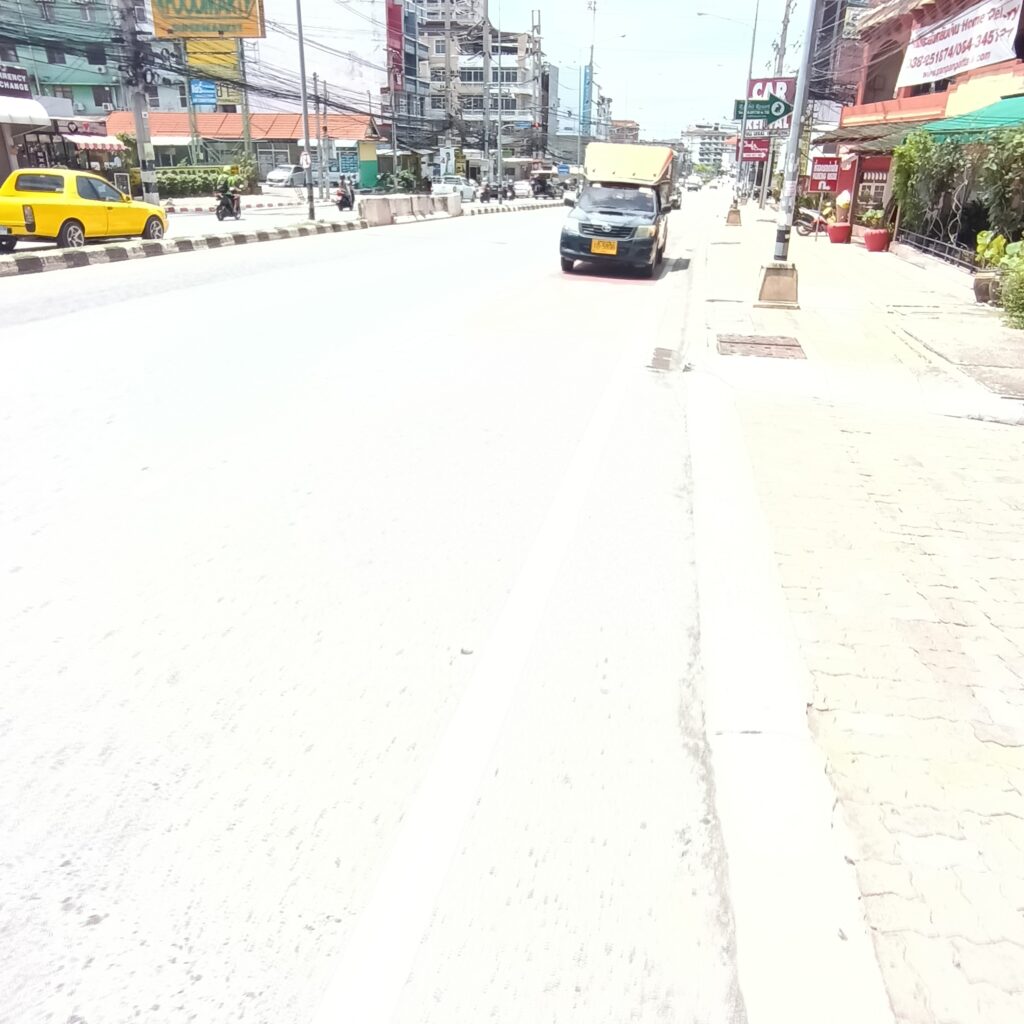 This is the place you can take songteaw vice versa to the bus station from near the beach area.
Songteaw is normally waiting for passengers to go pass by bus station to Suvarnabhumi airport. When the truck is full, they will move on.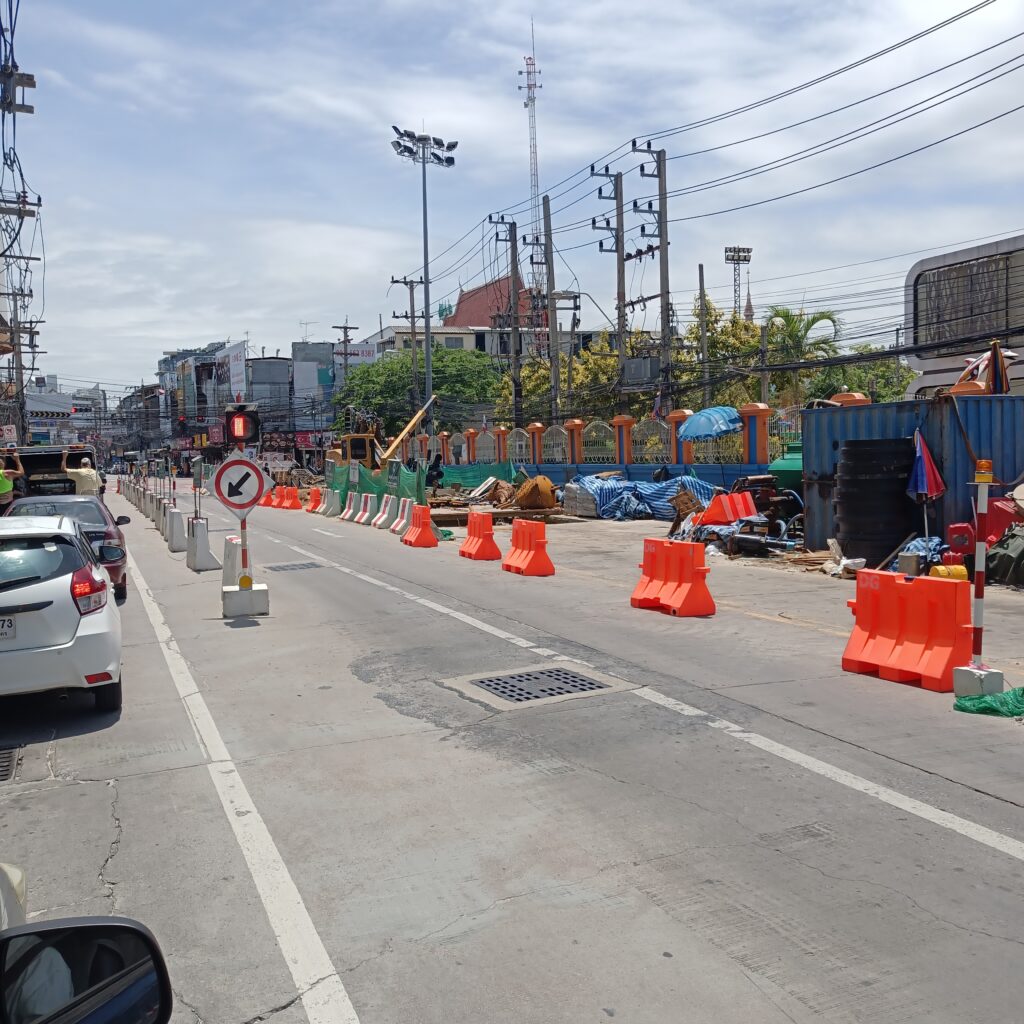 Ring the bell to let driver know that you want to stop.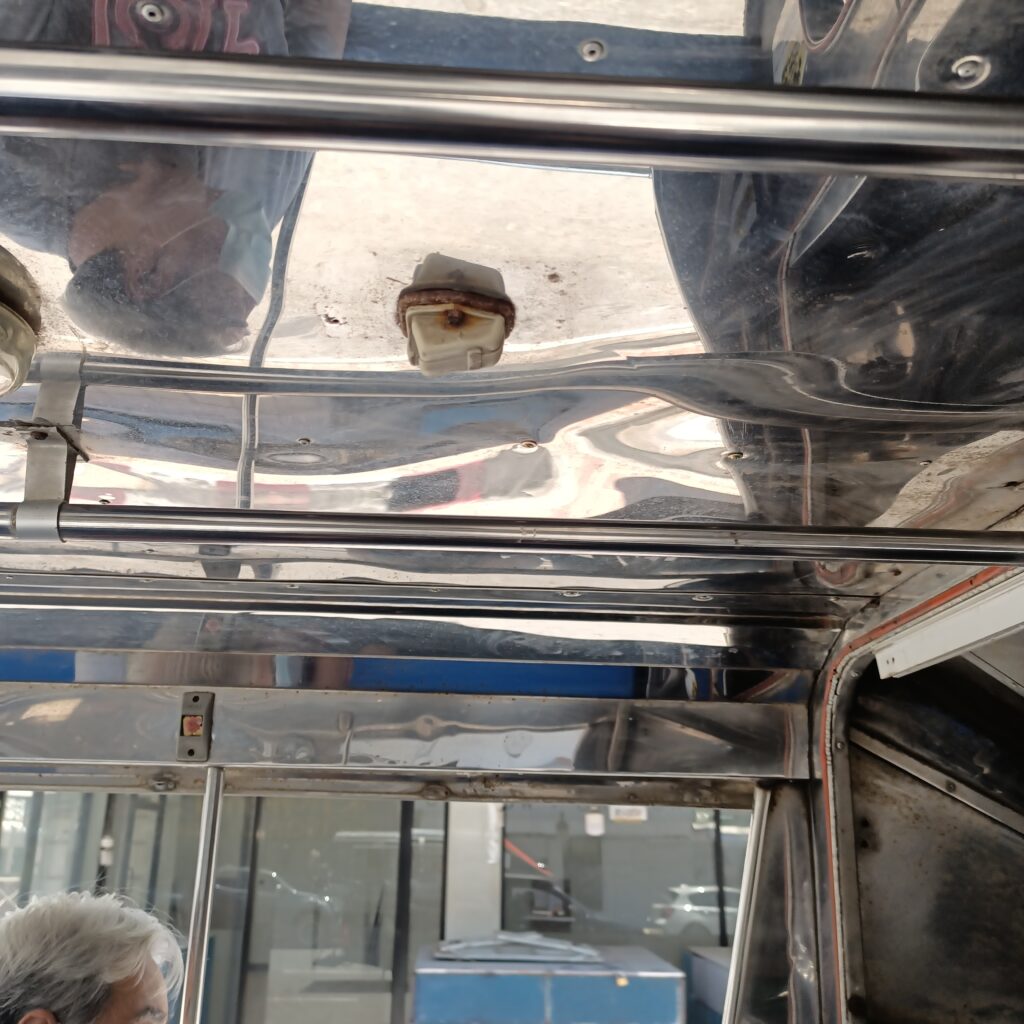 This time, I got off at Royal garden plaza for back workout in Jetts fitness.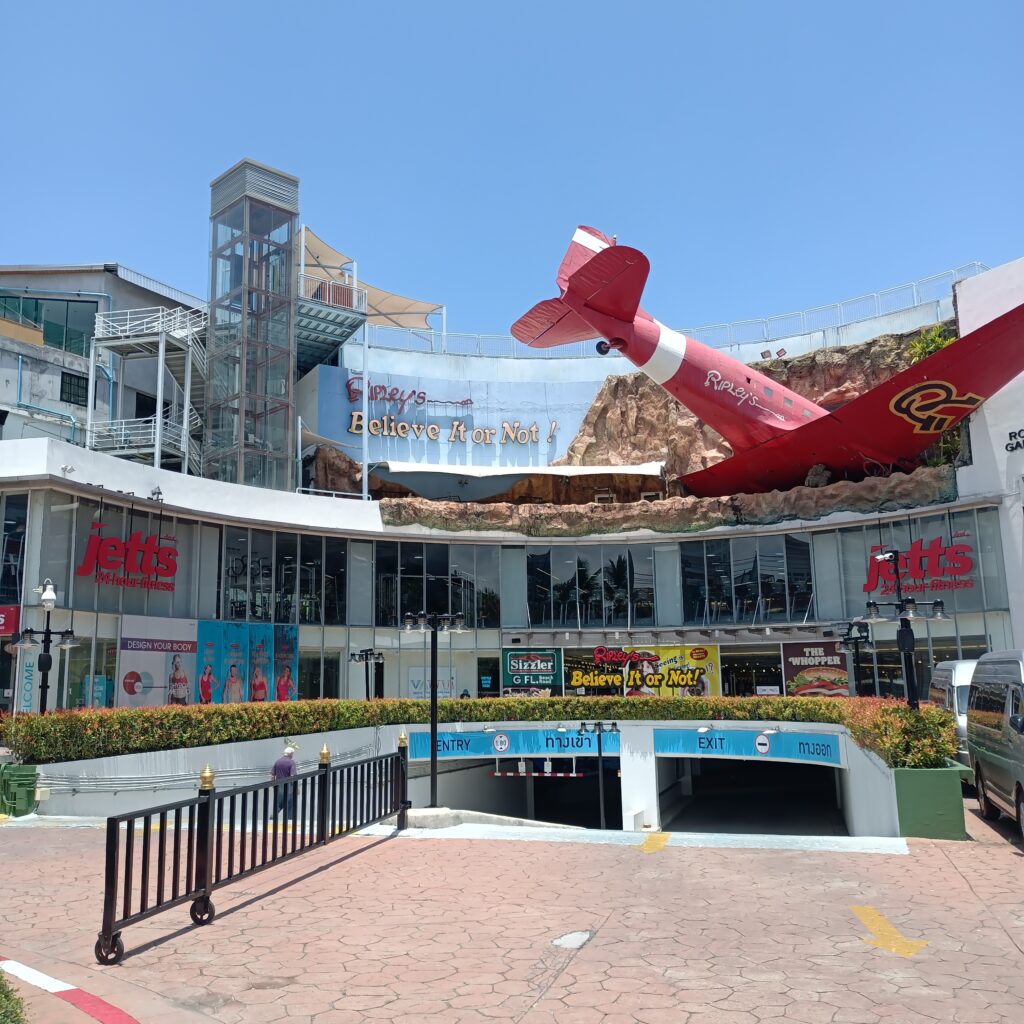 https://fitravelife.com/fitness/gym-fitness/jetts-fitness-royal-garden-plaza/
Returning trip to Suvarnabhumi airport from Pattaya
On the following day, I went to back to Bangkok by Airport bus to Suvarnabhumi again. Bus station is where I dropped incoming bus yesterday.
Below is the bus departure schedule form Pattaya to Suvarnabhumi as of May, 2022. Kindly be noted that as tourists come back to Thailand, bus operation time might change to increase the operation.
From Pattaya – 7:30, 9:00, 10:00, 10:30, 12:00, 13:00, 14:30, 16:00, 17:30 and 19:00
To go to Bus station from Pattaya city center, I recommend you take Songteaw from below point directly to your destination. Fare is just only 10 THB per person. Due to the road construction, Songteaw is now parked at the behind of police box. Songteaw will move once passengers become full.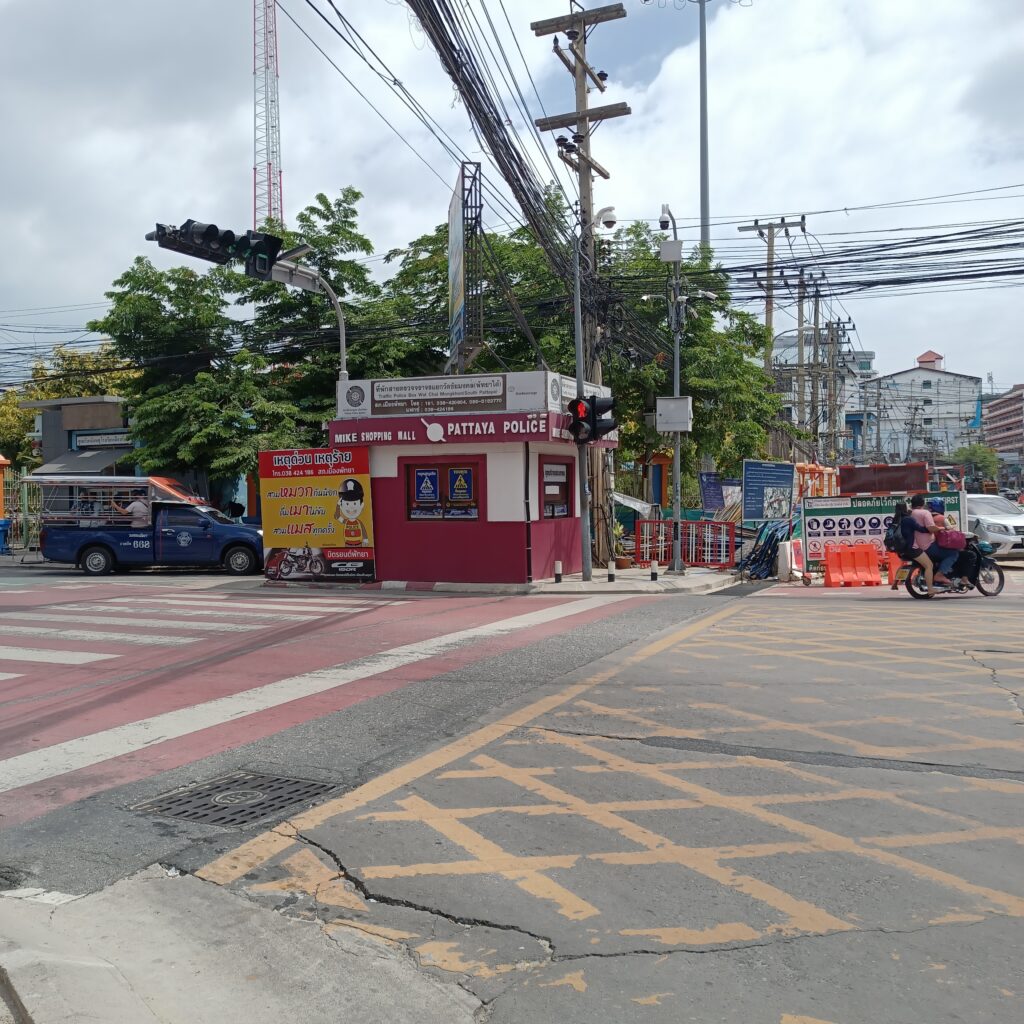 Around 10 minutes, I came to bus station around 14:20 pm. Bus at the station was about to depart at 14:30 pm. Bus ticket office staff told me that this bus is already full so I had to wait for next bus at 16:00 pm.
However, at 14:37pm, staff called me that If want to take 14:30 pm bus. No reason for me to wait for another  one and half hour so I take this offer to hop in the bus. It seems some booked passengers did not show up at departure time, so I could take earlier bus luckily.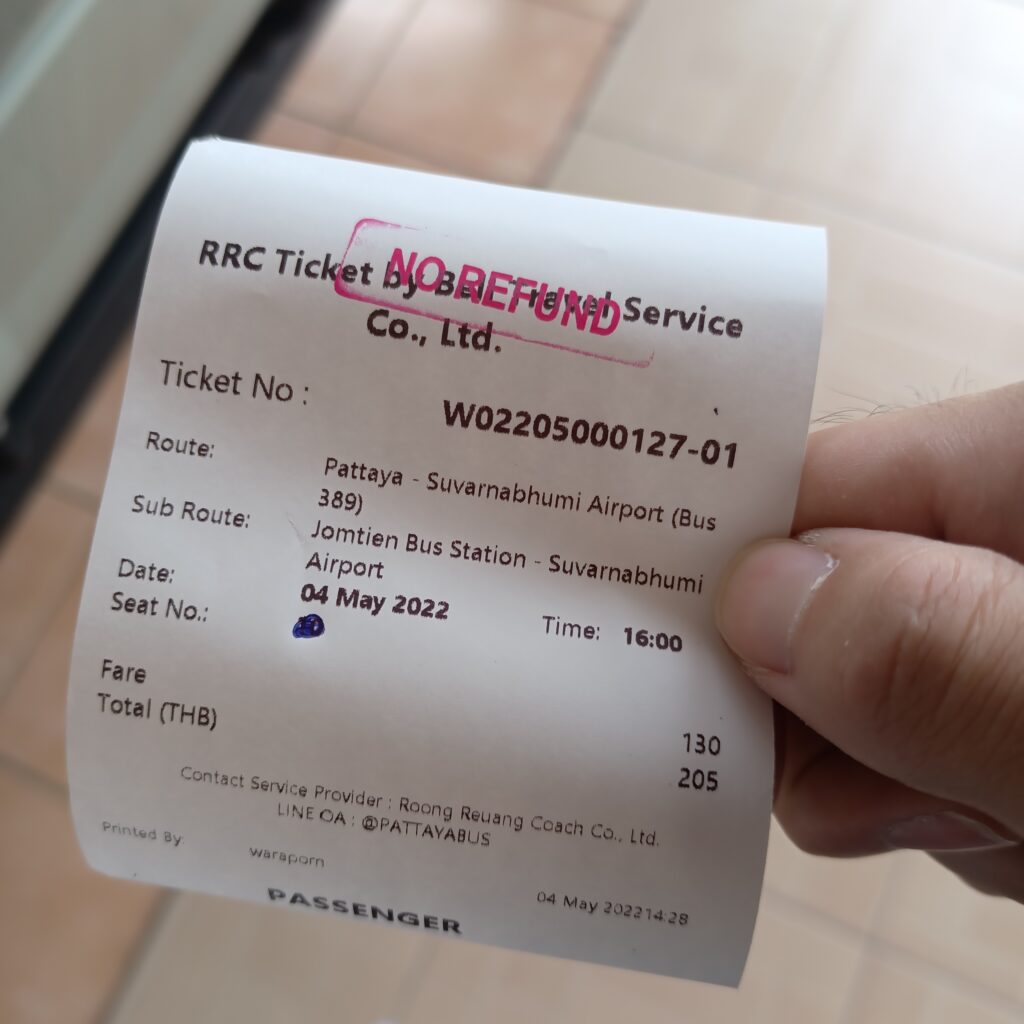 Unlike incoming bus, I slept during whole trip time. Bus came to drop all remaining passengers at departure gate of Suvarnabhumi airport below after 1 hour and 50 minutes ride.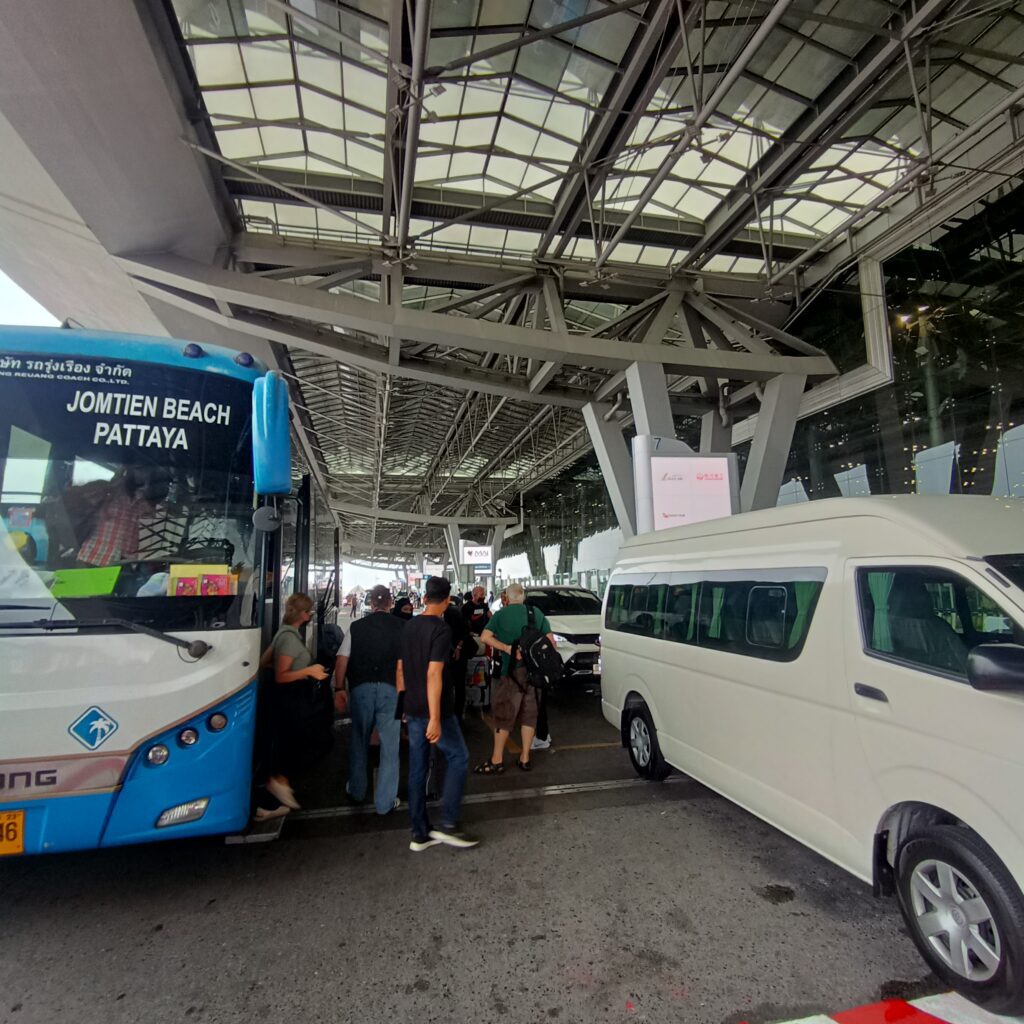 Many tourists are coming back to Thailand, waiting for taking taxi since they are not required to be quarantine in the hotel after arrival.