Welcome back to "fitravelife.com" It is already September so I will make my living cost report as usual for August 2021. I am single, living in Bangkok as office staff. This post might help to understand how much it costs for living in Bangkok.
Living Cost total in August 2021
My total living cost in August 2021 was 29,029 THB. This cost is a little bit higher compared to the past months. My target cost per month is around 25,000 THB per month. 
| | |
| --- | --- |
| Fitness | 3,258 |
| Travel | 6,415 |
| Food | 6,408 |
| Housing | 7,600 |
| Utilities | 699 |
| Others | 4,649 |
| Total | 29,029 |
Fitness – 3,258 THB
Let's take a look at the detailed cost per item. First one is cost for fitness.
Gym
2,120
14 months for 16,800THB, 1200THB/month
Personal training 800THB / session
Infinity gym 4 times, 30THB/day
Protein
900
 
Supplement
238
Multi Vitamin 60 tabs 2 bottles
Fitness gym fee is one time payment but I am deducting every month, 1,200THB per month. I also have personal training program in Jetts fitness. This time I completed one hour session with my trainer by online so I record the fee in this month. This personal training contract is also one time payment, I paid 21,600THB for 27 session in Jetts so one session costs 800THB. As I mentioned in my introduction, I am now aiming to join the fitness competition once event can be opened after Covid restriction lifted. I will make posts more about body making and fitness life.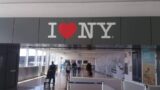 The beginning "rewind"
Hello, everyone! Welcome to my blog "fitravelife". I am eddy, the owner of this blog. This blog features interest in ...
Travel – 6,415 THB
Transportation
1,955
Chiang mai 1 time & Khon Kaen 2 times
Hotels
4,460
Bangkok 2 nights, Chaing Mai 3 nights
Khon kaen 4 nights
Despite Covid travel restriction, I made trip 3 times out of dark red zone area 3 times in August by train for all trip, 1 time for Chiang Mai and 2 times for Khon Kaen.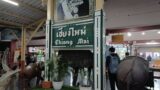 Escape from Lockdown in Bangkok and trip to Chiang Mai
On 12th August is national holiday for former queen of Thailand and I had 4 days off so I tried the way to go to fitness...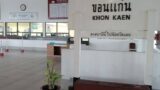 Escape from Lockdown in Bangkok, travel to Khon Kaen province
Hello, welcome back to my blog. Last week, I managed to travel to Chiang Mai province for gym workout avoid lockdown in ...
For hotel stay, I stayed 2 Hilton hotels in Bangkok as staycation and work from hotel. For provincial trip, I stayed dormitory in Chiang Mai and local apartment style hotel in Khon Kaen.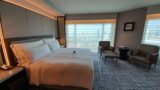 Work from Hotel at Conrad Bangkok
Hi, welcome back to "fitravelife.com." Entering August month, Covid situation is getting worse and worse in all over Tha...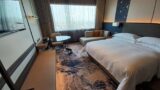 Work from hotel overlooking Chao Phraya river at Millennium Hilton Bangkok
Hi, everyone! Responding to the government and my company's work from home policy, I came to Millennium Hilton Bangkok t...
Food – 6,408 THB
I mainly cook my food to take by myself using air flyer so I think the amount is much cheaper than other single person living in Bangkok. Every month, my food cost is around 6,000 THB as average.
Housing – 7,600 THB
My condominium unit, one bed room 28m2 costs 7,600 THB per month in Lad krabang, Bangkok. Since my area is quite far from the city center of Bangkok, the price is a bit lower compared to main commercial areas.
Utilities – 699 units 
| | | |
| --- | --- | --- |
| Electricity | 41 | (3THB/unit, 128units used) |
| Water | 54 | (18/unit 3 unit used) |
| Phone | 279 | Changed from 10GB to 10Mbps Unlimited |
| Server | 325 |   |
The biggest change moved from apartment to condominium is the amount of utility bill. Normally in Thailand, if you are living in an apartment, you will pay utility bill (water and electricity) to owner not directly to utility companies. And worst thing is that the owner will charge you with much higher rate than actual rate. For example in my case, when in an apartment electricity bill rate was 8 THB / unit but now it was decreased to 3 THB / unit, also one third of fee amount from apartment living time. 
When it comes to electricity bill charge, I paid 1,200 THB last month in apartment but this month, the bill amount was only 450 THB. Units used for both month is almost same around 140 units but the billed amount was significantly decreased. Besides, government supports electricity bills some times in Covid times, this time also I got discount for 400 THB so total cost was only 41 THB per month! Please compare 41 THB in condo and 1,200 THB apartment, you will know how cheap the electricity bill in condominium. This is one of big advantage to live in a condominium.
Water bill also got cheaper than apartment since apartment has minimum unit charge 6 units / month, whether I use 6 units or not. In condominium, I can pay only what I used, 3 units / month.
Others – 4,649 THB
Other expenditure is miscellaneous use of living cost as below. I had to buy air flyer since the one I got from Krungsri bank is broken suddenly, when in use lol. Air flyer is very convenient to cook various food and I use every to cook by myself.
And I received deposit money returned from my previous apartment. Total 1,531 THB was deducted for cleaning and utility charge for rest of days I stayed.
Dental fee, I do not consider as my living cost since I can reimburse the amount from the company. After I had to go to one more times to complete my treatment. One thing I so regret is the I didn't pay much attention to the tooth condition when I was young. Due to my negligence, I lost 3 teeth last year and I still had to visit dentists for my decay treatment… Not to make thing worse, I decided to go to dentists regularly to check the tooth condition and have treatment as soon as possible,
Credit card
720
Citi prestige card, M gen card
Laundry
120
40THB 3 times
Transportation
495
 
Gift
881
Friend's birthday
Massage
200
 
Haircut
200
 
Mask
240
50 masks / box for 120THB. Buy 2 get 1
Face lotion
97
 
Plastic coffe cup
25
 
Room scent
69
 
bath towel
21
 
Airflyer
950
 
Watsons membership
50
 
Deposit deduction
1,531
Deduction for former apartment
room cleaning 1000THB
Utilities 531THB
Dental 
(2850)
Decay treatment and filling
3 times 1150, 1000, 700THB
Conclusion
Ok! that's all for my living cost in August, 2021. It was 29,029 THB per month, It was a bit high compared to last months but not that much. below 30,000 THB is good I can still control my expenditure so that I can allocate the rest of money to investment.
I will continue this level of life style to achieve FIRE in Thailand. See ya!