2022年1月25日付けで在タイ日本大使館よりファイザー製ワクチンブースター接種の案内があったので記載します。在タイ日本大使館は現地病院と協力の上、日本人向けに無料でワクチン接種の機会を度々設けているので、興味がある方は在タイ日本大使館のHPをチェック、もしくはメールマガジン登録で最新情報を受け取れます。
在タイ日本大使館
在タイ日本大使館メールマガジン登録
対象者
日本人
2回目ワクチンを接種済み(タイ国外での接種でも可)
2回目の接種より一定期間が経過している場合
本プログラムは日本人向けなので、対象者は日本人のみです。当日はパスポートが必要になります。日本人の配偶者、子息も可の場合がありますので、病院に事前に確認してください。
また、3回目ブースター接種なので、すでに2回のワクチン接種を終えている必要があります。ワクチンの組み合わせによって、2回目接種以降一定期間時間を空ける必要があります。
1回目、2回目に同一ワクチンを接種した場合
| | | |
| --- | --- | --- |
| 1回目と2回目のワクチン | 3回目のワクチン | 2回目と3回目の接種間隔 |
| シノバック | アストラゼネカ、ファイザー又はモデルナ | 4週間以上 |
| シノファーム | アストラゼネカ、ファイザー又はモデルナ | 4週間以上 |
| アストラゼネカ | ファイザー又はモデルナ | 3ヶ月以上 |
| ファイザー | ファイザー又はモデルナ | 6ヶ月以上 |
| モデルナ | ファイザー又はモデルナ | 6ヶ月以上 |
1回目、2回目に異なるワクチンを接種した場合
| | | |
| --- | --- | --- |
| 1回目と2回目のワクチン | 3回目のワクチン | 2回目と3回目の接種間隔 |
| シノバック+アストラゼネカ | アストラゼネカ、ファイザー又はモデルナ | 3ヶ月以上 |
| シノファーム+アストラゼネカ | アストラゼネカ、ファイザー又はモデルナ | 3ヶ月以上 |
| シノバック+ファイザー | ファイザー又はモデルナ | 3ヶ月以上 |
| シノファーム+ファイザー | ファイザー又はモデルナ | 3ヶ月以上 |
| アストラゼネカ+ファイザー | ファイザー又はモデルナ | 6ヶ月以上 |
筆者はタイの社会保険プログラムによりすでに2回のアストラゼネカワクチンを昨年7月、9月に接種完了しています。その際のレポートは↓に。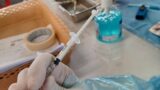 1st AstraZeneca vaccination at Bangkok.
Hello, everyone! Welcome back to "fitravelife.com". As you experience right now Covid 19 is spreading again in Thailand,...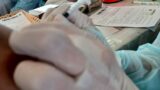 2nd AstraZeneca vaccination by Social security program in Thailand
I went to 2nd vaccination for Covid-19 in Bangkok, Thailand. Whole process was done about 2 hour and 30 minutes.
対象病院
今回の無料接種で対象になるのは以下の3病院です。プロンポンやトンロー、オンヌット等に日本人が多く住む地域の方はBTS, MRTでアクセスできる1. メドパーク病院がもっとも行きやすいかと思います。アクセスが良いので事前予約がすぐに埋まりますので、希望者はなるべく早予約を完了させてください。
3. シンペート・シーナカリン病院もアクセスは悪くないです。スクムビット近辺であればエカマイから133番バスで行けます。戦勝記念塔(ヴィクトリーモニュメント)からはR26Eバスがあります。筆者はラクラバン在住なので、1013番バスで一本で行けます。どのバスも大体20バーツ前後です。
2. シンペート・セリラック病院はミンブリ地区にあるので、ちょっと日本人には行きづらいです。戦勝記念塔からは502番、クロントゥーイ、オンヌットからは519番バスでアクセスは可能です。
メドパーク病院(MedPark Hospital)
シンペート・セリラック病院(Synphaet Seriruk Hospital)
シンペート・シーナカリン病院(Synphaet Srinakarin Hospital)
メドパーク病院(MedPark Hospital)
3333 Rama IV Rd, Khlong Toei, Bangkok 10110
対象日時 3月1日(火)2日(水)3日(木)8日(火)9日(水)10日(木)9:00~15:00 

2月分はすでに受付終了。

事前予約 必要 https://medparkhospital.jotform.com/itmedpark/registration-booster-3rd-Japan 

すでに埋まっている曜日があります。

持参するもの パスポート、過去2回のワクチン接種履歴がわかるもの(英語)
ワクチン種類 ファイザーもしくはアストラゼネカ
シンペート・セリラック病院(Synphaet Seriruk Hospital)
44 Seri Thai Rd, Min Buri, Bangkok 10510
対象日時 2月1日(火)、2日(水)、7日(月)、8日(火)、9日(水)、14日(月)、15日(火)、16日(水)、21日(月)、22日(火)、23日(水)、28日(月) 8:30~16:00
事前予約 不要
持参するもの パスポート、過去2回のワクチン接種履歴がわかるもの(英語)
ワクチン種類 ファイザー
シンペート・シーナカリン病院(Synphaet Srinakarin Hospital)
19/9 Chaloem Phrakiat Ratchakan Thi 9 Rd, Nong Bon, Prawet, Bangkok 10250
対象日時 2月4日(金)、11日(金)、17日(木)、18日(金)、22日(火)、25日(金)8:00~16:00
事前予約 不要(予約推奨)https://forms.gle/ZhuX1dn7QYrUrPmR9
持参するもの パスポート、過去2回のワクチン接種履歴がわかるもの(英語)
ワクチン種類 ファイザー
接種体験記
早速ですが、私2月中旬の予定で、シンペート・シーナカリンでのワクチン接種を予約してみました。予約はgoogle formで3分ほどで終わります。名前、パスポート番号の個人情報に加えて、接種希望日時と過去のワクチン接種記録書類を添付する必要があります。接種体験については、また後日記事をアップします。